Need a fun new idea for a kids playroom or bedroom?? This rustic Kids Western Bunk Room is a fun and simple idea that your kids are sure to love! This room was adorably transformed into a unique play-space and bunk room, perfect for visits from the cousins or slumber parties!
Part of the concrete floor was left in place with no flooring on top. The other part of the room a wood was place on the "porch" and "bunk room".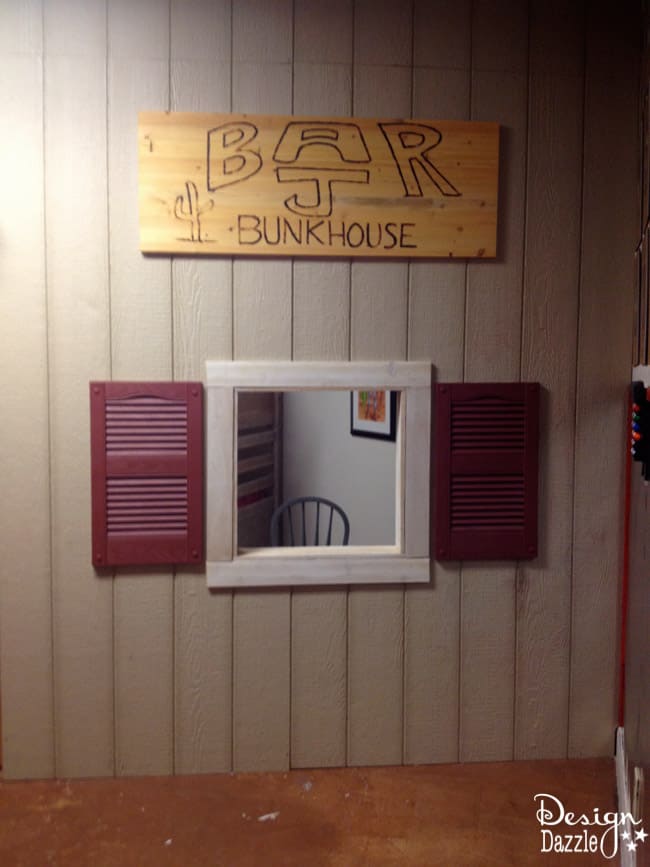 With some distressed wood furniture and a few simple western embellishments, we are transported to the "wild, wild west" in this adorable room. I saw this room a few years back at a model home in St. George and recently found them on my computer. I had to share – the room is filled with cute ideas.
They also added a personal touch with the funny black and white photos printed out and put into "wanted" frames or they might be decoupaged on wood. Your kids imagination can run wild in this room and keep them preoccupied and entertained for hours! 🙂
This post contains affiliate links at no additional cost to you. For further information, please see our disclosure policy.
Don't you love this kids western bunk room including the wanted pictures of these kids?!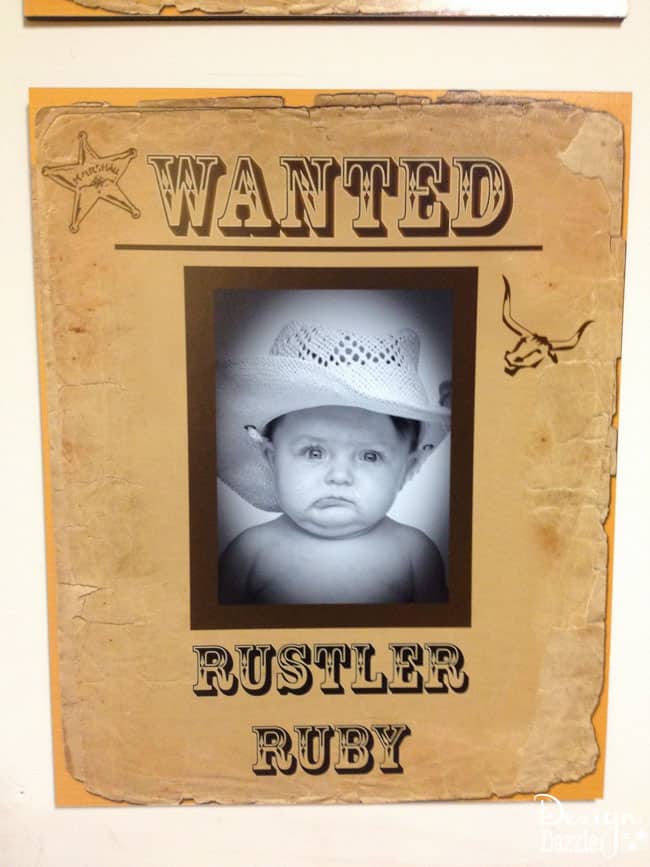 Could these pics get any cuter?
Weathered wood is perfect for a western or barn type theme. Unfinished furniture is a great way to make a weathered, old look or exactly what you need.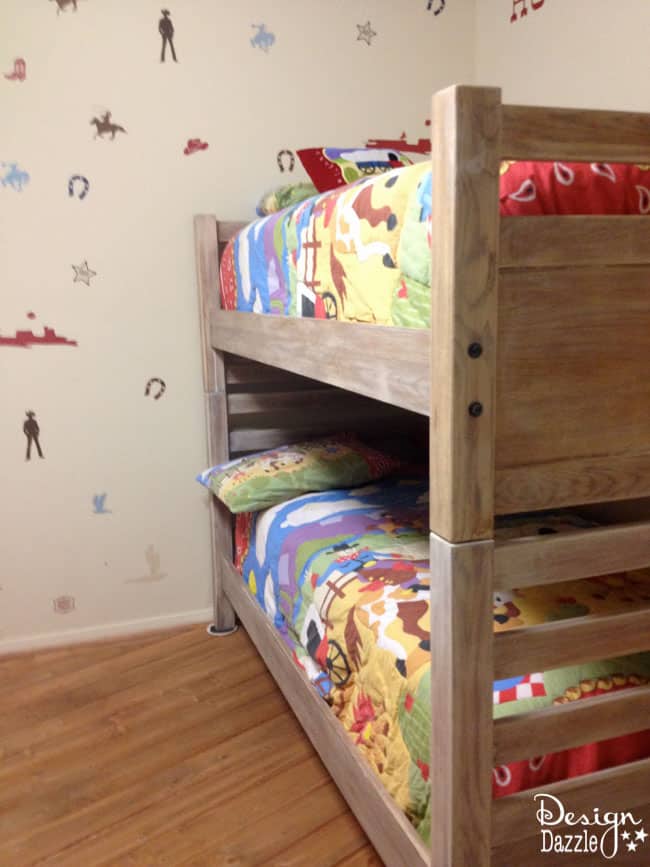 Love the dog included in the wanted frames. Too cute!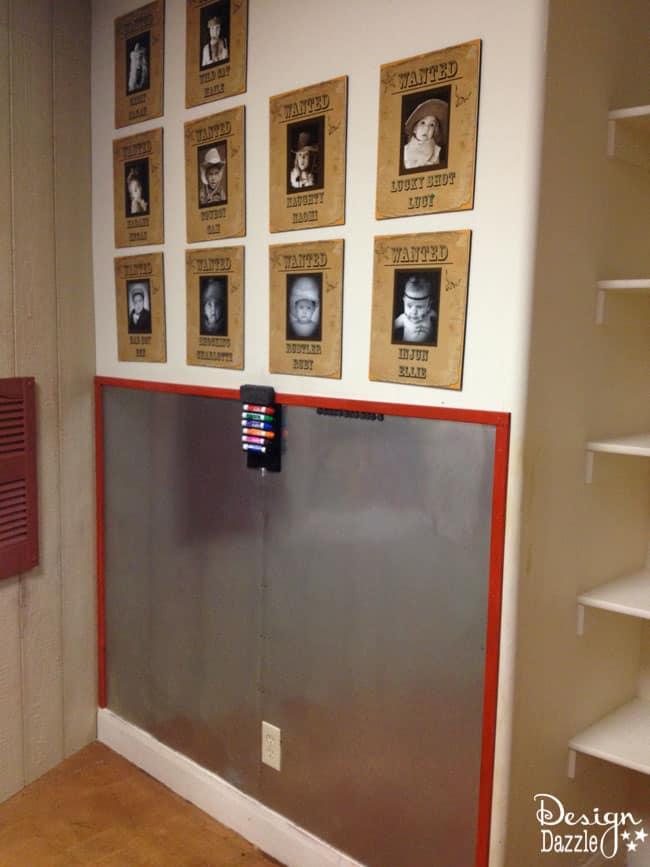 Marker board made with galvanized steel.
             I've included these link for lots of great decor ideas for western themed rooms. How cute to have these western boots for a coat rack and what about a fun six shooter revolver (that is actually a coat hook) that could be made into curtain tie backs?
Here are a few more ideas of some western themed kids rooms
and this little cowpoke rooms is just the cutest!


Author:
Toni - Design Dazzle
Mentions:
Western kids rooms
Keywords:
Kids Western Bunk Room
Last Updated:
February 16, 2018