This post may contain affiliate links that, at no additional cost to you, I may earn a small commission. Read our Disclosure Policy.
Mother's Day will be here before we know it and there's nothing like great eos lotion and lip balm as a sweet little gift. Many years ago, I was the room mom for one of my littles and we created cute classroom gifts with the print that read: If Mothers were flowers, I'd pick you!! So I'm recreating a cute flower card or tag that can be used with eos lip balm. You could also use the eos lotion and place it inside the card.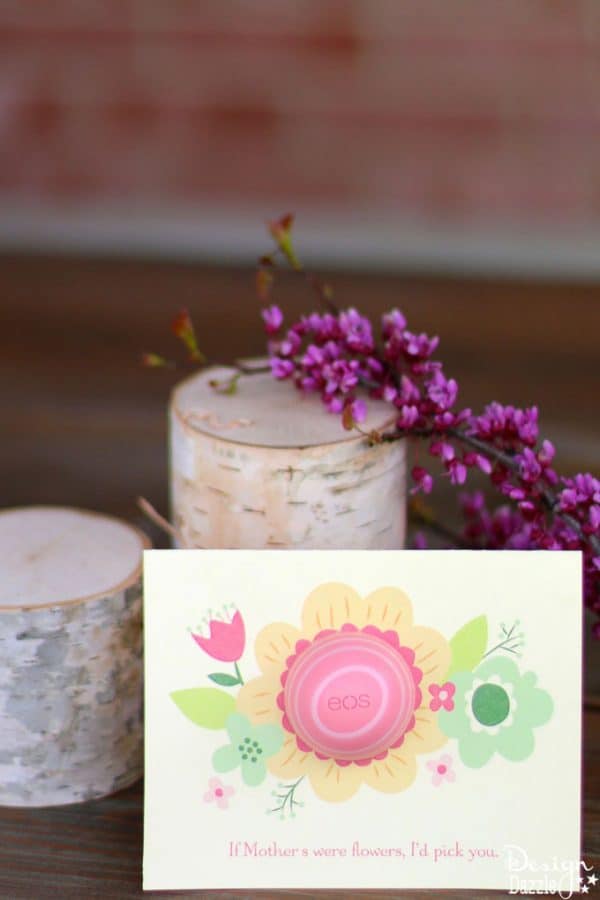 This is such an easy DIY and adding eos lip balm to a card so it looks like the center of the flower is just – too cute!!
An added bonus: I'm including a free printable that says, "If teachers were flowers, I'd pick you!" This is perfect for teacher appreciation week or anytime you want to thank a teacher with an inexpensive but thoughtful gift that anyone would love!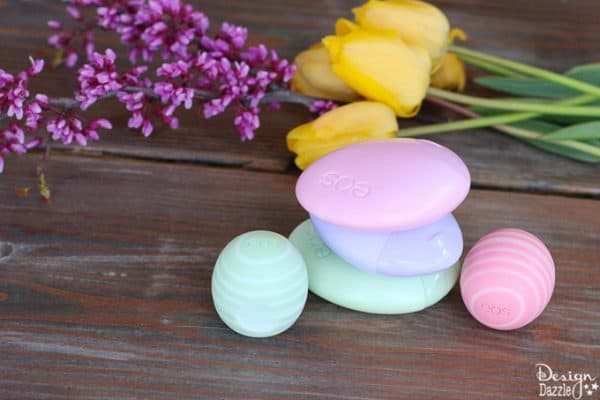 Loving the pretty spring colors of the eos containers.
EASY PEASY STEPS:
You can find eos lip balm at any grocery store, Walmart, Target, it is everywhere. You can also purchase it online: eos lip balm. If you choose to add the lotion to the tag or inside the card you can purchase eos lotion here. For your information, there is free shipping on Spring Packs with code SPRINGSHIP136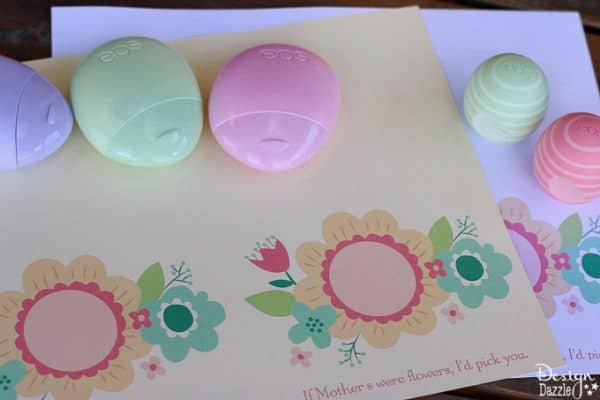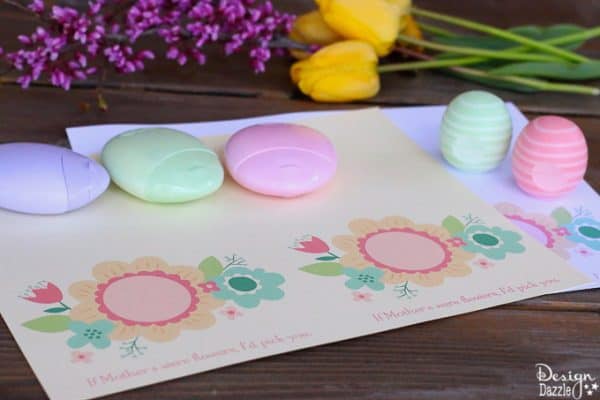 I printed on white cardstock and vanilla cardstock. I usually have a few different colored cardstock paper so when I do projects like this I can see the difference between the colors. Which one do you like better?
As you can see there are two prints per 8.5" x 11" piece of paper. Cut the paper down the middle between the flower prints and then fold over in half so the print is on the front of the card. This will create a "tent" card that can stand up on its own.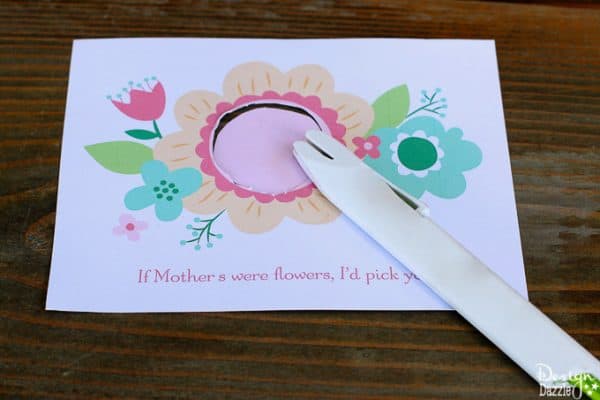 Lay the printable out so that it is not folded. You do not want to cut through the back of the card. Using an X-ACTO type knife cut out the center of the main flower. Use a piece of cardboard or cutting board underneath so you don't ruin anything important with the knife. Be careful this part is NOT for kids. With this image shown, it is cut out like a tag so this is not shown as a "tent" card.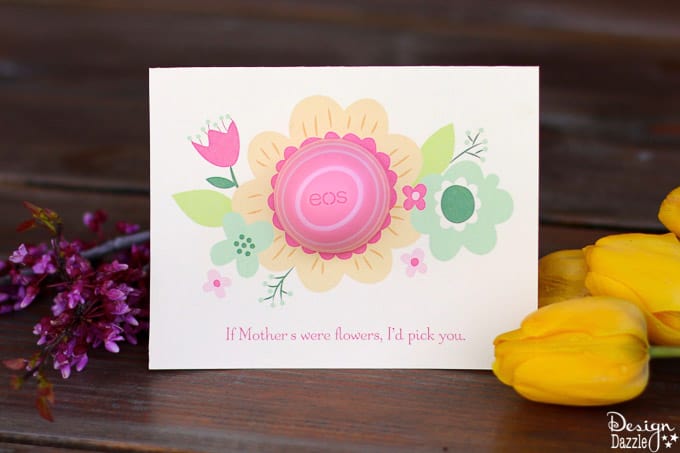 Remove the center of the flower. Unscrew the eos lip balm and place the bottom of the lip balm through the center of the flower. Place the lip balm lid on and screw it into place. Now look how cute that looks??? The eos lip balm is now the center of the flower.
Other ways to use the eos lotion or lip balm – use it as a place setting for a Mother's Day brunch or Teacher Appreciation luncheon. They are also a perfect favor for any party. I like the look of the lotion on my flowered place setting. It just adds the right touch!
If Mothers were flowers, I'd pick you! I just think these turned out darling. I need to create another printable that says, If friends were flowers, I'd pick you! What do you think?
Thank you to eos for kindly sponsoring this post. All opinions are 100% honest & completely my own.
The "If Mothers were flowers, I'd pick you" printable is FREE and available for immediate download by subscribing to Design Dazzle!
To receive this free printable – enter your email address in the box below and click submit. Make sure to check your inbox for an email from Design Dazzle. You will have access to all of our FREE printables and also will receive an email newsletter filled with lots of great information. Don't worry your email address will never be sold.
Printable files are for personal use only. They are not for commercial use.



Save
Save
Save
Save
Save
Save
Save
Save