This post may contain affiliate links that, at no additional cost to you, I may earn a small commission. Read our Disclosure Policy.
Summer sunshine is coming! This week we have beautiful sunny weather in the mid to high 70's and there is even one day that will hit 80! Summer days officially come in January but this weather is making it seem like summer already. Which is a favorite season of mine.
Michaels Makers challenge this month is to MAKE summer fun! I got to decorate with colorful summer decor. So that means there is a lot of bright, fun colors and amazing choices in the aisles at Michaels. The summer pillows are just too cute! I enjoy creating an inviting porch. The decision to do a summer fun porch entryway was a no-brainer for me.
Nothing better than a warm, bright and colorful "hello, sunshine" decor for your front porch. Walking up the walkway this just screams "FUN" and "WELCOME"!
I purchased the blank wood sign at Michaels and used wood glue to glue two of them together to make it a larger sign.
The Cricut machine and Cricut vinyl was used to create the word "hello"
The word sunshine was painted with white craft paint. I wanted the word "sunshine" to be white. But I didn't have the white vinyl to create the word. So I decided to paint white on instead. I used some old vinyl and cut out the word "sunshine" on the Cricut. A stencil was created by removing the inside word. I placed the vinyl on the sign and used chalk to trace inside the stencil. Paint came next and it was done. It took less than an hour to create the entire sign.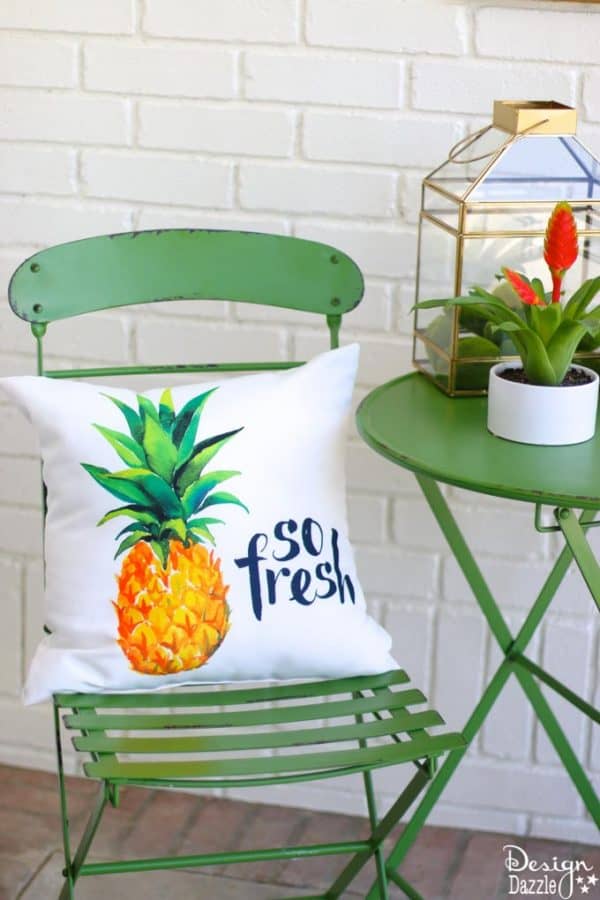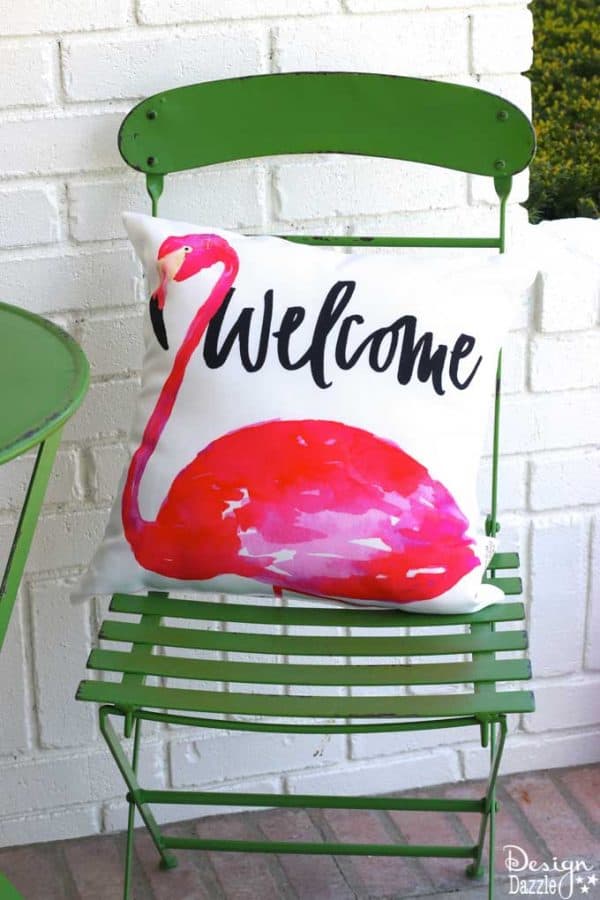 Items purchased at Michaels Stores:
So Fresh pillow
Welcome flamingo pillow
Two Brass terrariums
Fake plant
Moss covered fake rocks
Blank wood signs
Craft supplies (vinyl, paint) to make the "hello sunshine" sign
Are you looking for fun décor, bright blooms, or cute party supplies? Michaels has everything you need to MAKE summer fun!
Looking for more inspiration? Make sure you visit Michaels' blog, The Glue String, to see the rest of the Michaels Makers' summer fun project ideas.


Save
Save
Save
Save
Save
Save
Save
Save