This post may contain affiliate links that, at no additional cost to you, I may earn a small commission. Read our Disclosure Policy.
We found some Genius Guest Room Ideas that will help you become the perfect hostess! Everyone will want to stay with you once you add these fab touches to your guest room. Staying at your house will be better than a hotel, maybe even a little bit more cozy. These ideas will take your guest room to the next level. I can't wait to add some of these genius guest room ideas to my home!!
Framed Wifi Password from Refashionably Late. We all know how important the wifi password can be! Make it easy on your guests and have it ready for them!
Back of the door towels from Jenna Burger. This is such a great space saving idea. Guests needs towels… might as well give them a place to hang them up as well!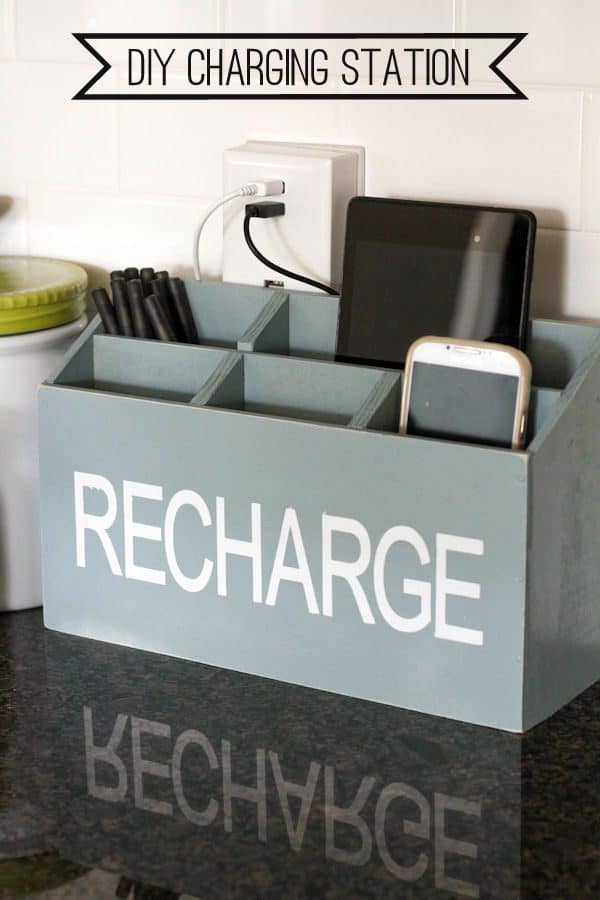 Recharge Station from Lil' Luna. LOVE this!! Provide extra cords and plugs to charge phones and other tech devices. We have all forgotten a phone cord before and felt the consequences.
Guest Linen Closet from The Organized Mom. So smart to have extras of all the thing that guests need and hate to ask for!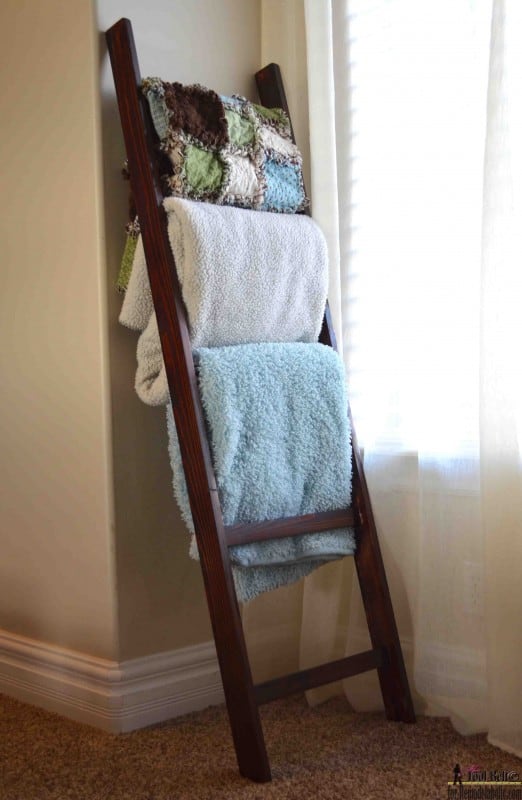 Blanket Tower from Remodelaholic. You never know if your guest gets cold easily… best to have extra blankets on hand!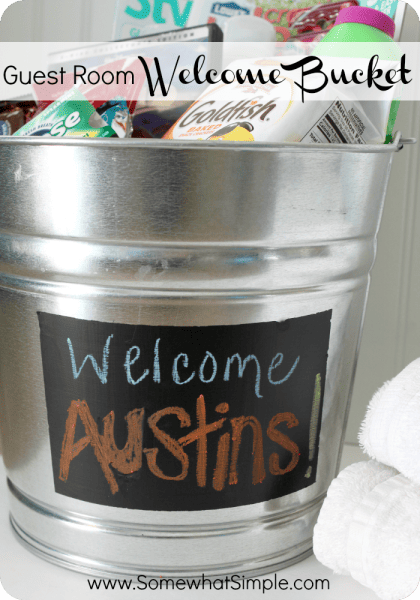 Guest Room Welcome Bucket from Some what Simple. Go the extra mile and have some treats ready for your guests!! That is certain to bring some smiles.
And of course… cozy, cozy beds! Here are some gorgeous guest room with cozy beds that make me want to take curl up and take a nap right now. These beds are just gorgeous!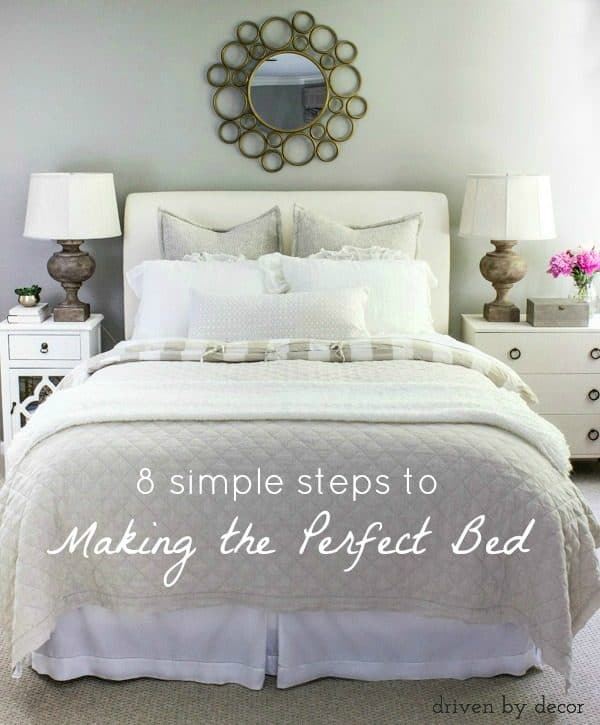 Gorgeous Bed with a Tutorial to make the perfect Bed from Driven by Decor. Love this tutorial for making the perfect bed!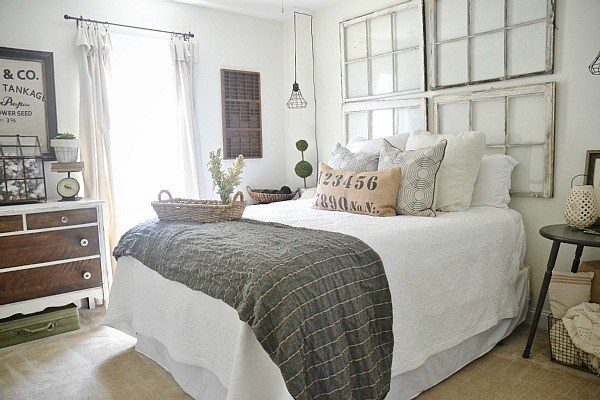 Beautiful Guest Room by Liz Marie. A total make over on a budget!!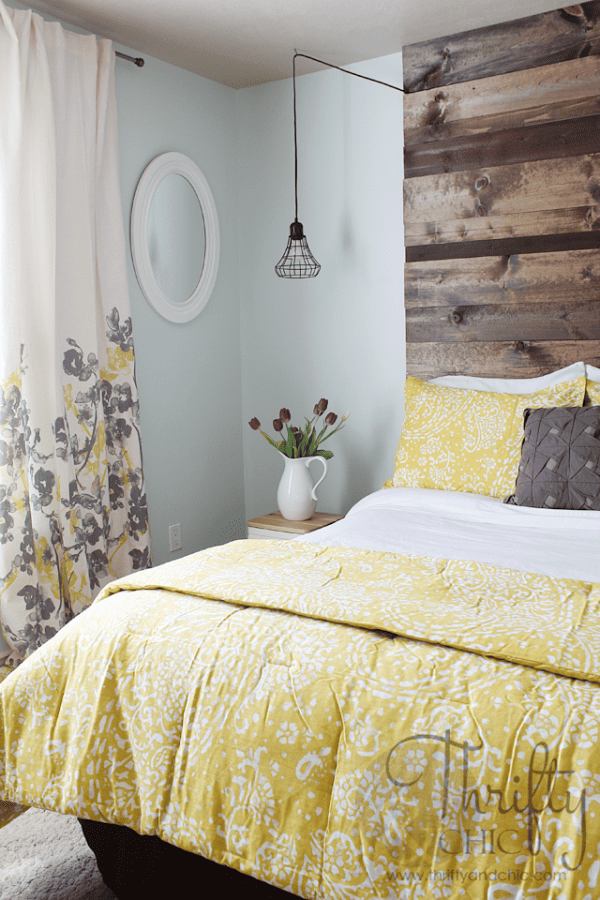 Beautiful Guest Room by Thrifty and Chic. This room is so welcoming and perfect for a guest room!