This post may contain affiliate links that, at no additional cost to you, I may earn a small commission. Read our Disclosure Policy.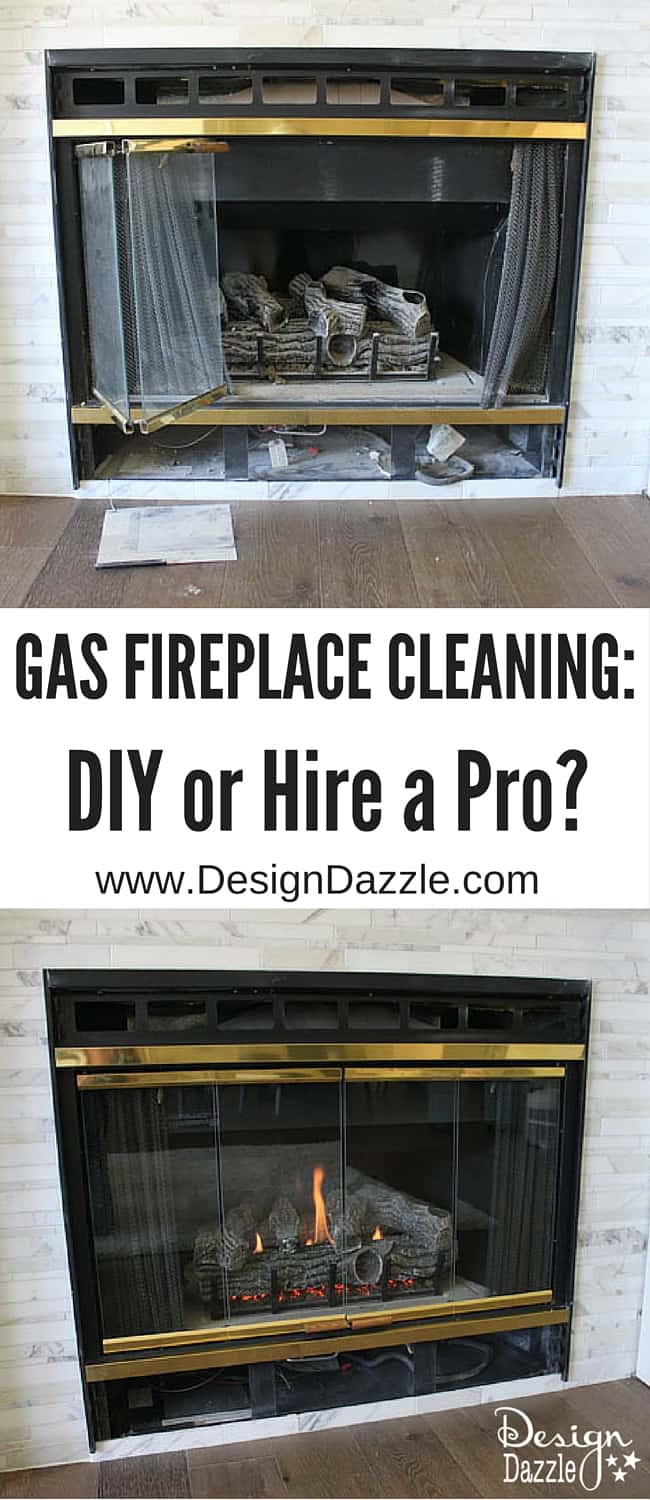 Cleaning and maintaining your gas fireplace on your own can save you time and money but should you be hiring a professional to do it? I recently had my gas fireplace professionally cleaned and wanted to share what I learned about the process with all of you!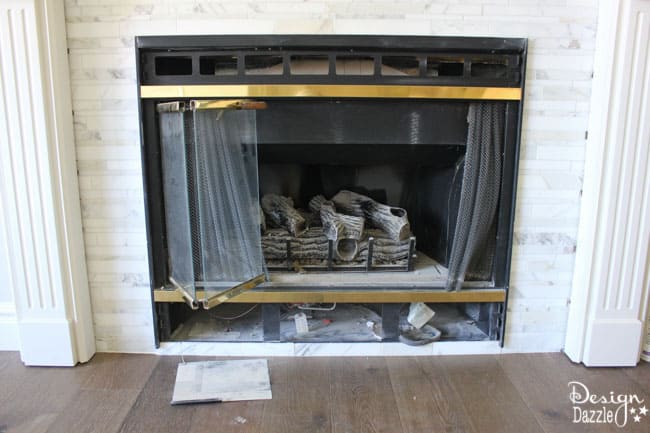 Our home's previous owner kept a meticulously clean house but we were unsure how long it had been since the fireplace had been cleaned and inspected. We also had recently remodeled the area around the fireplace so we decided to go ahead and hire a professional. Here's a look at how much dirt and debris a gas fireplace can produce especially with a remodel: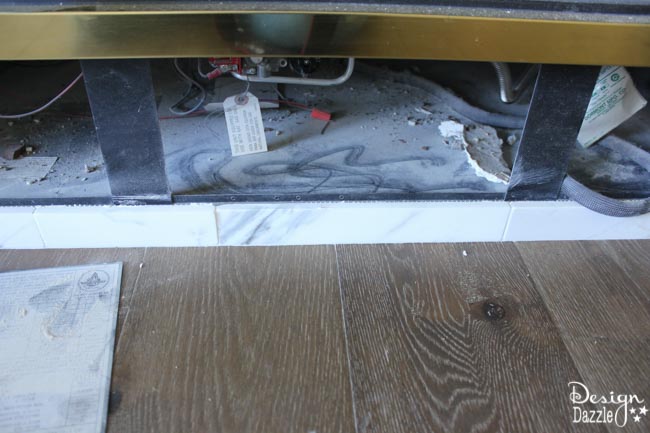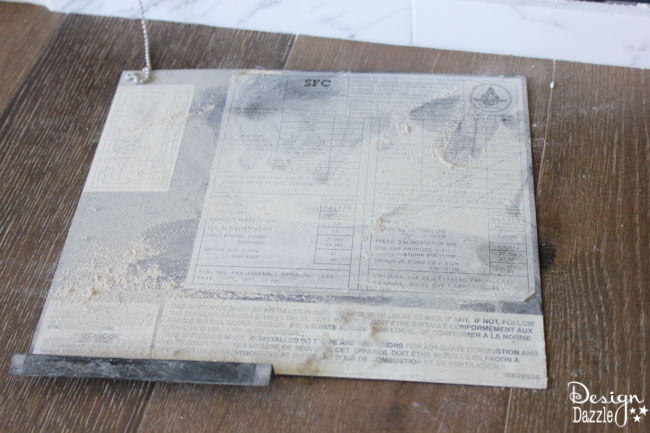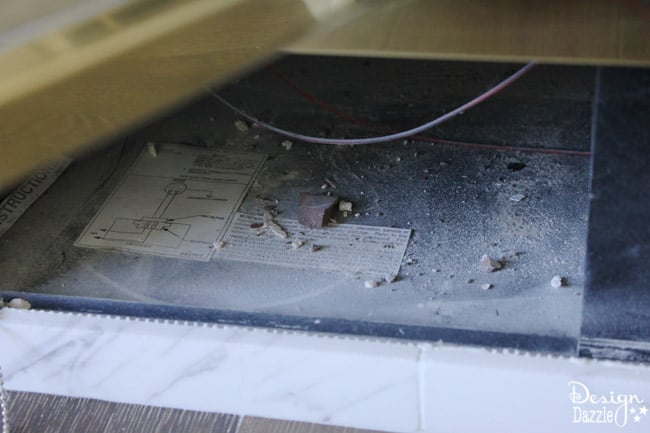 All of this dirt and debris can be dangerous and cause the fireplace to not work correctly so it's important to clean it out annually.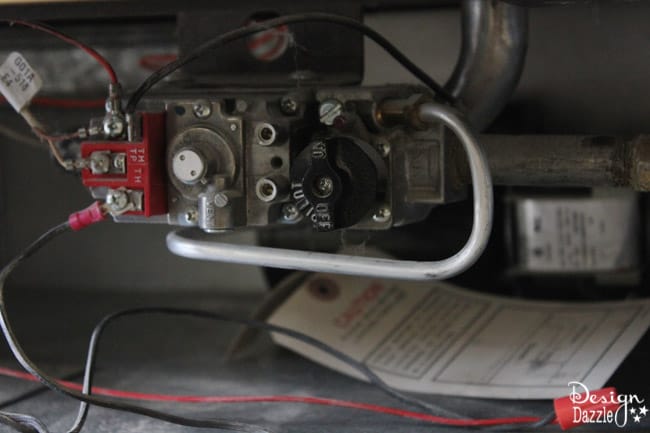 Let's take a look at some of the tools and supplies needed to clean a gas fireplace: vacuum, compressed air, and glass cleaner.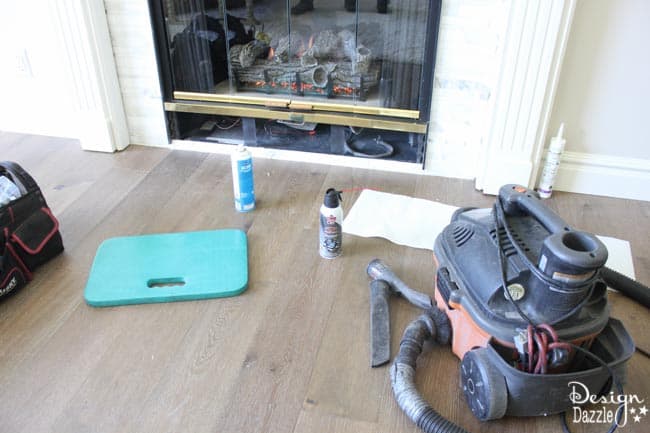 When you hire a professional they will clean your fireplace and check that all the components are working correctly and safely. The technician even removed the glass doors and got all the grime and dirt of them and replaced the doors correctly. They doors had been originally hung incorrectly.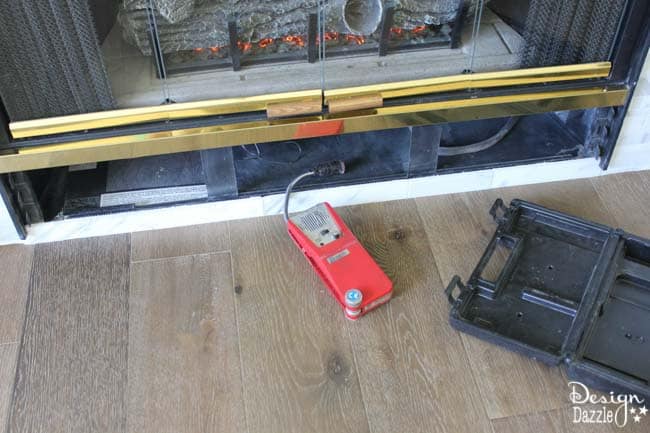 One of the most important parts of a gas fireplace inspection is having it checked for gas leaks. This can be done with a combustible gas detector like the one pictured above.
If you decide to clean your gas fireplace on your own be sure to turn off the gas valve BEFORE you start cleaning. I also recommend that you have your fireplace inspected and cleaned by a professional every other year if you are cleaning it on your own between inspections.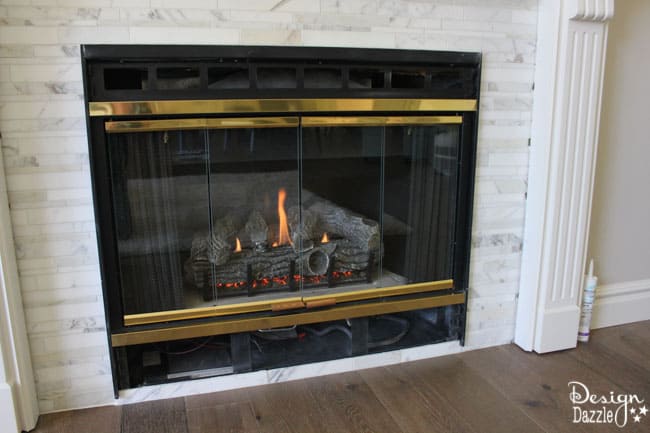 Isn't it amazing what a good deep cleaning can do?! It took the professional about 1.5 hours to clean, maintain and do everything needed. So with what I learned I would hire a professional every few years to make sure there are no gas leaks and to give the fireplace a real good cleaning. In between having a pro do it – I can certainly get in there and clean the fireplace. I will be featuring our fireplace makeover soon. Check back to see the before and after of the fireplace remodel.