This post may contain affiliate links that, at no additional cost to you, I may earn a small commission. Read our Disclosure Policy.
Summer came early yesterday not only with the weather but decorating for summer.  I am sharing the summer decor I purchased for my porch at Michaels Stores. Waking up this morning and checking out my front porch summer decor just made my day.
A highlight is when I go to Michael's and see all the new products stocked on their shelves! I am there quite often to shop and explore ; ) If you are having a bar-b-que or party make sure to check out Michaels. You will be thrilled with all the new items they stock frequently.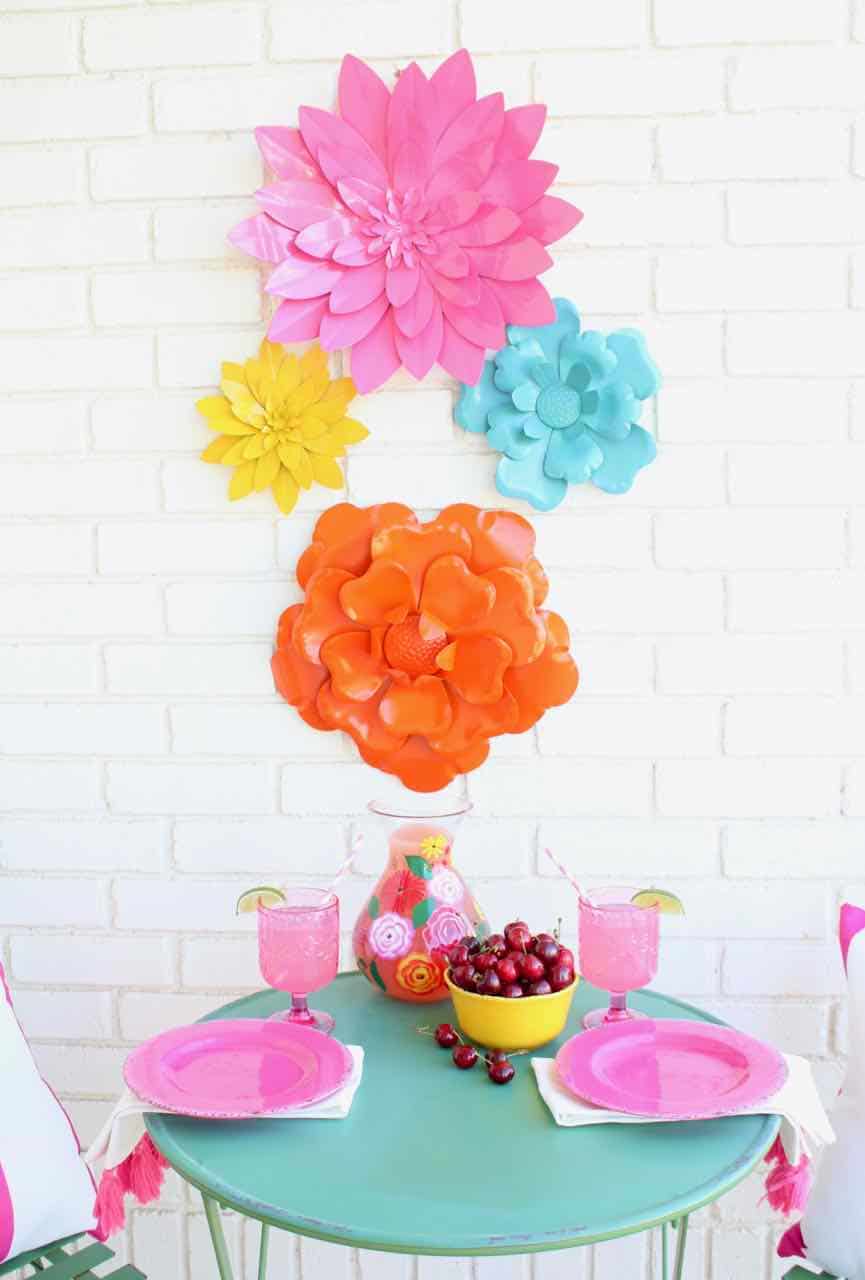 I have been asked to be a Michaels Maker again this year. It's been a fabulous journey with Michaels and  it is one of my FAVORITE stores. There are just a few of us bloggers throughout the US who are Michaels Makers. I'm so grateful to be invited back as one of the Michaels Makers.
Can you see that Summer has arrived at Michaels? For any space that needs some summer styling, Michaels has got you covered! From summery décor to paper products, easy centerpieces, and decorative supplies, they're here to MAKE it fun — and easy, too.
Check out all things summer at Michaels now!
All the Summer decor is from Michaels except the green bistro table. I've had that for a few years. The rug, wood boxes, pillows, table decor, plates, cups, napkins, metal wall flowers, beach tote and flowers. Yep, all of it.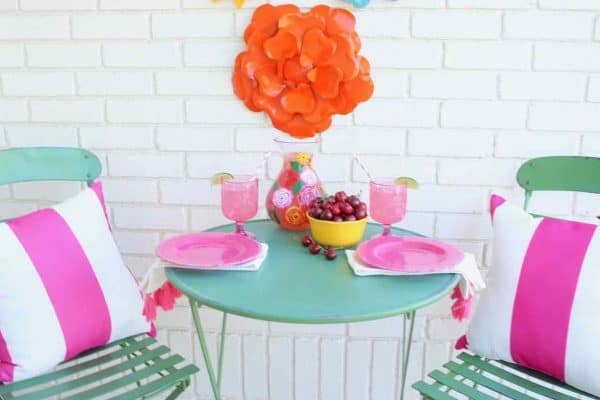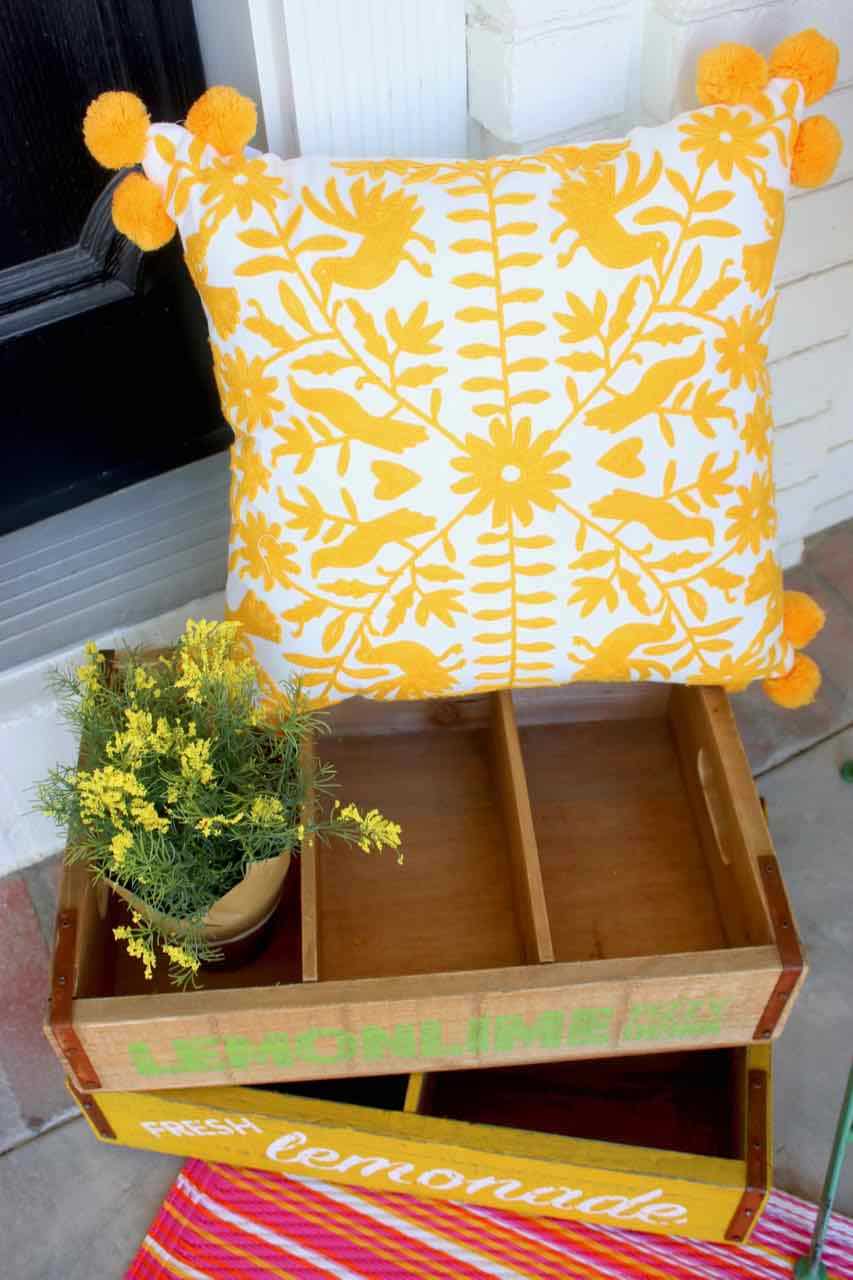 As soon as I saw this beach tote, I knew I had to use it decorating somehow! How do you like it filled with faux flowers for my door "wreath " ???? ???? it is such a welcoming way to decorate the front entry door.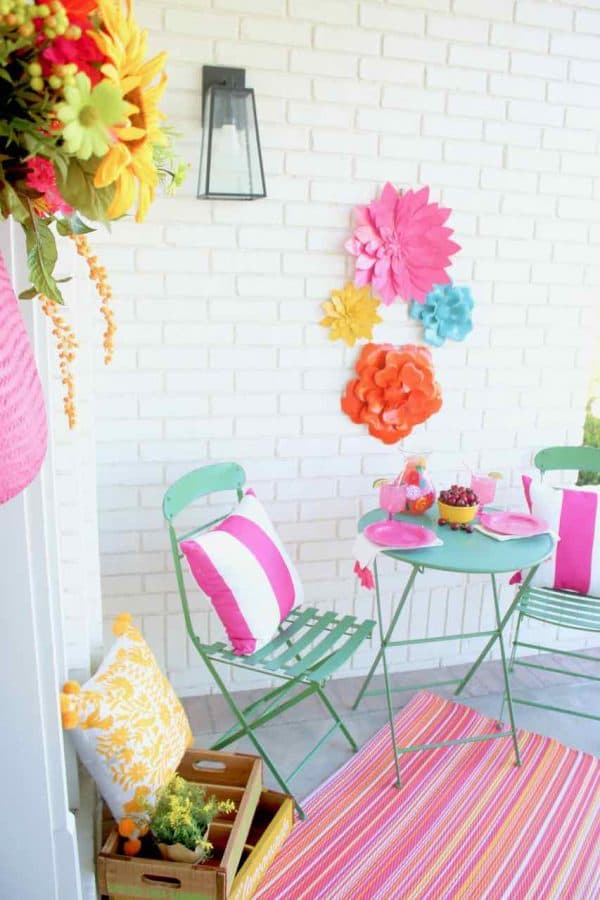 Isn't this painted vase/pitcher a beauty? It looks hand-painted. I thought this would be perfect to use as a drink pitcher. And it is! I served pink lemonade in the pitcher. My hubby and I sat on the porch and ate local grown cherries and sipped lemonade whilee njoying our views.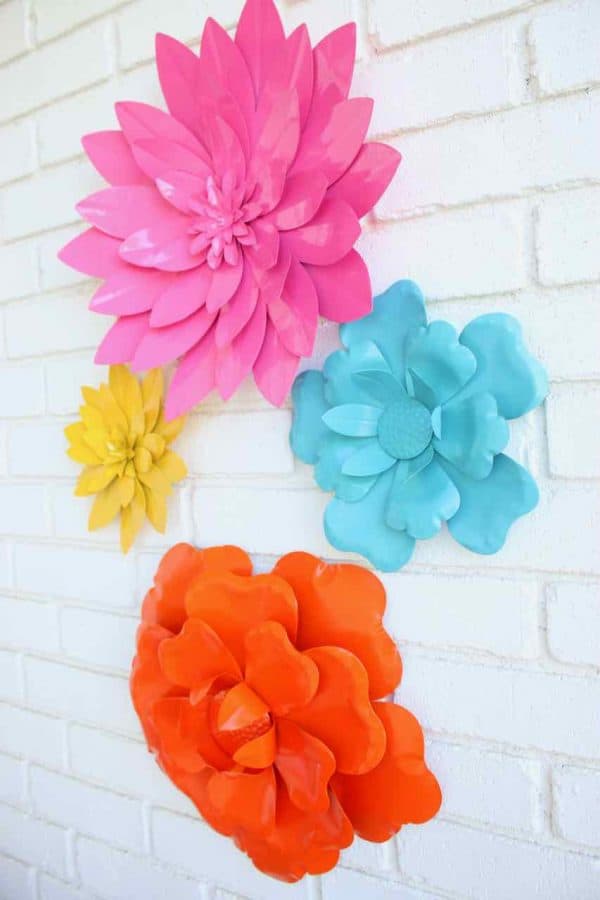 Our view from inside our front entry way. Although it is Spring, it looks and feels like Summer. It must have been 80 degrees while we sat outside. I hope you enjoyed my Front Porch Summer Decor. Do you enjoyo decorating your front porch?

Save
Save
Save