Hello everyone! I'm Heather from Twin Dragonfly Designs and I am beyond excited to be here today! I have a lovely perler bead craft for you that would make the perfect summer boredom buster! My kids have been making all kinds of perler bead projects recently. From Perler Bead Bubble Wands to a 3D Super Mario, we've got your perler bead crafting covered! When we came up with this Feather Perler Bead Necklace I just knew that it was something that we needed to share with you.
Supplies:
large perler bead peg board
15 turquoise
23 light blue
5 mint beads
7 salmon beads
49 glow-in-the-dark blue beads
parchment paper
iron
jump ring
chain
small silver feather (optional)
Step 1: working from the corner of the peg board, begin to build the feather.
Step 2: continue to build the feather from the top down until completed.
Step 3: iron both sides of the design flat. Fasten the jump ring to the top bead and attach to the chain. If the hole in the top bead has been melted closed use a needle to poke a hole for the jump ring.
Fun right?! And it's GLOW-IN-THE-DARK!! I love, love, love it!
I added this little feather to the top to add some interest. It's from my jewellery making stash but I am sure that you can find something similar on eBay.
I love getting in on the fun creative crafting energy that my boys have. And they love crafting as a family. It's a win, win. The fun never ends around here. You can bet that there will be more perler bead crafts coming soon!
Please come and visit us soon at Twin Dragonfly Designs for more crafts, DIYs and recipes!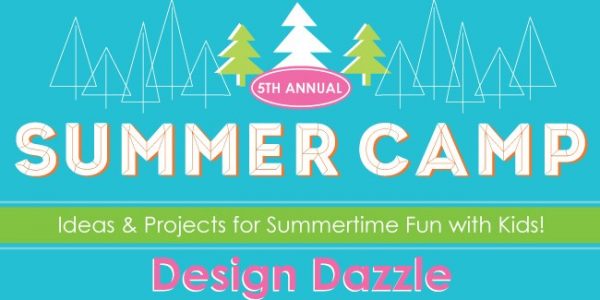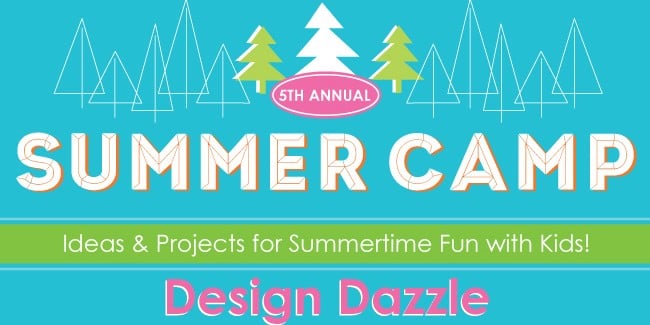 Super creative! Great idea, Heather. Thanks for sharing and for being a part of our 5th Annual Summer Camp Series!
Want to see more summertime fun ideas? Check out the Summer Camp Archives!
Title:
Feather Perler Bead Necklace
Mentions:
feather, necklace, perler beads, summer camp, summertime fun
Keywords:
perler bead necklace
Last Updated:
May 25, 2022