This post may contain affiliate links that, at no additional cost to you, I may earn a small commission. Read our Disclosure Policy.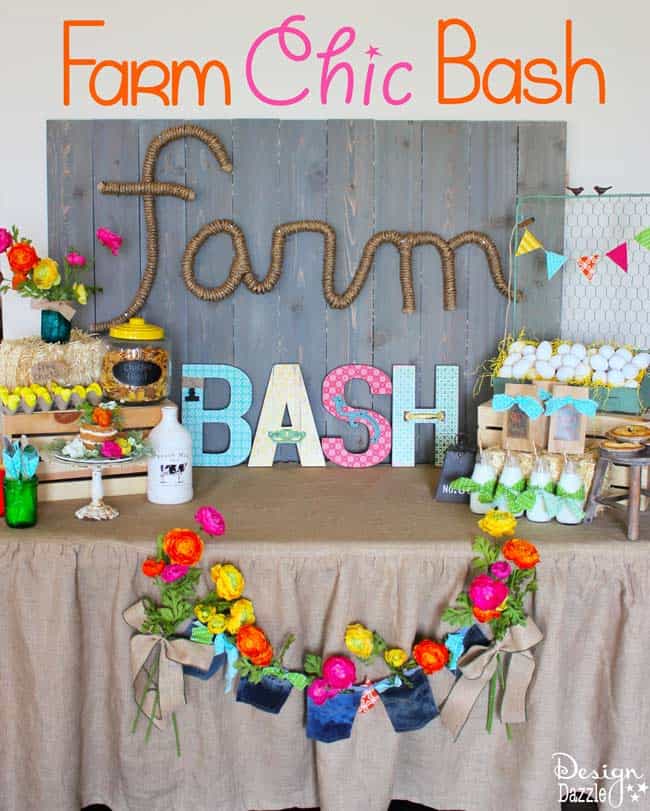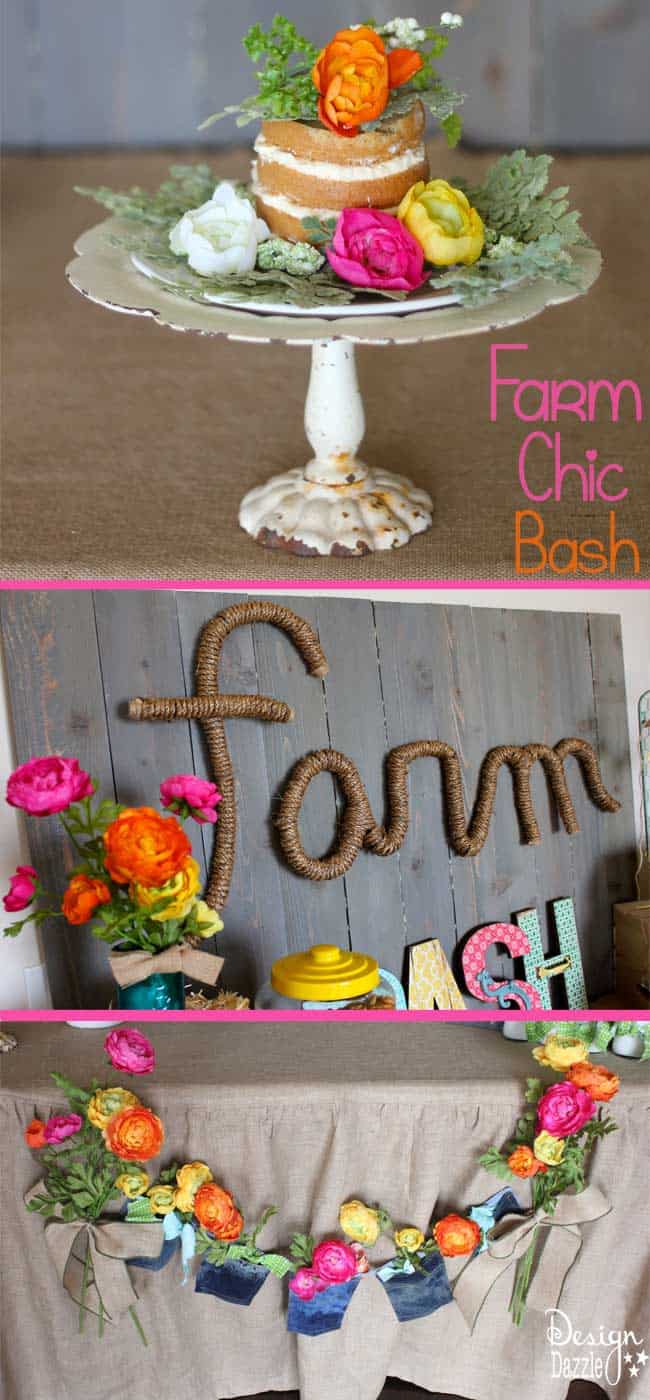 I have had so much fun working on projects for Michaels this year and working on their projects each month! As a nod to the last Michaels Makers post of the season, all of us Michaels Makers created gifts, baked treats and threw parties for each of the holidays this summer. My challenge was the theme Celebration Birthday! I was given the color palette in the photo below.
I decided to wrap this year up with a bang and create a fun and fabulous, girly and grown up, rustic Farm Chic Bash! About 95% of this styled table decor came from Michaels!! With the exception of the burlap tablecloth and a couple of cake stands. Yep, Michaels Stores sell an amazing selection of home decor and party decor that is great for creating amazing celebrations.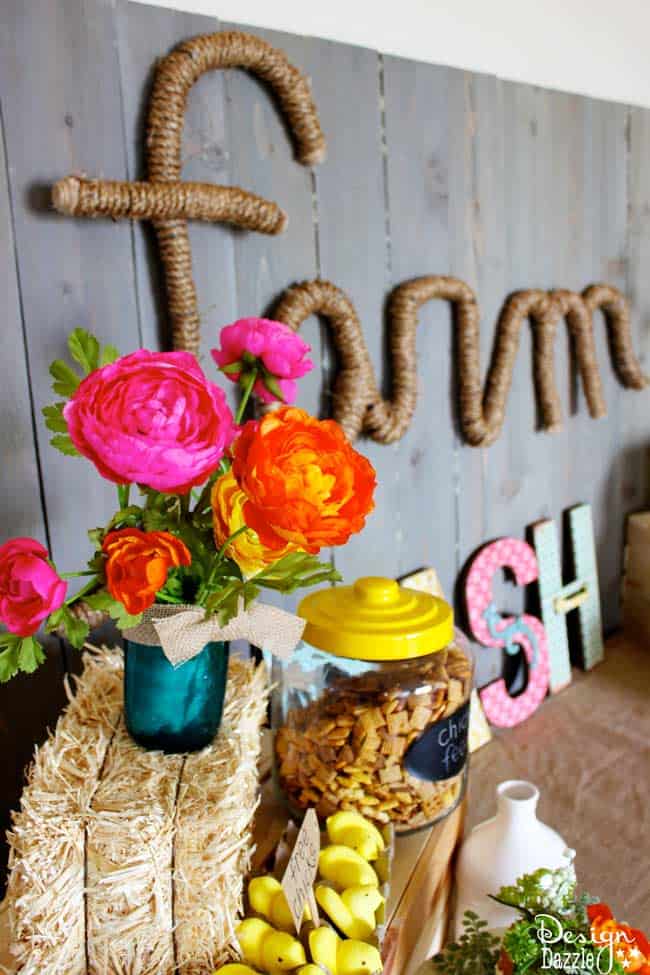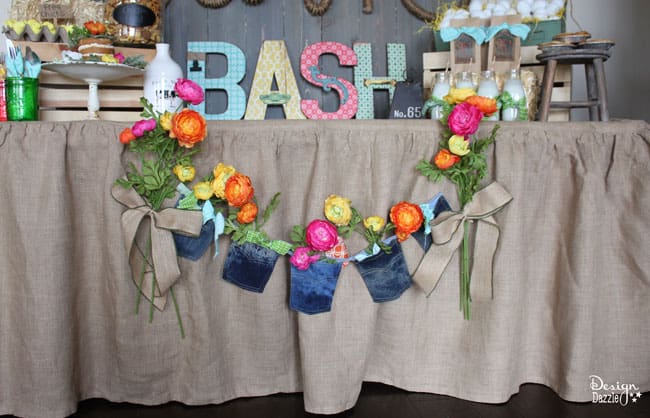 For this party I decided to do plenty of DIY projects and easy tips for making a beautiful party. Get ready for some great tutorials!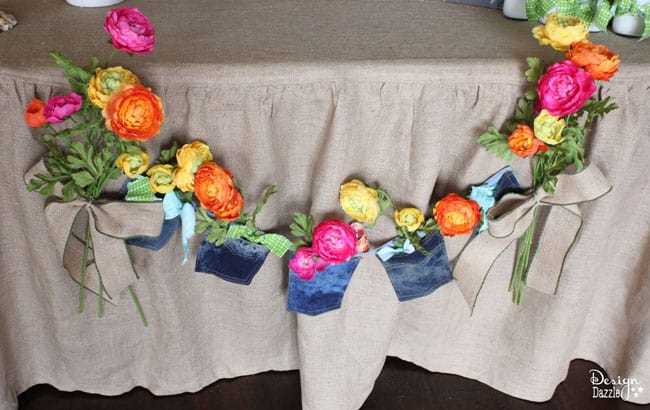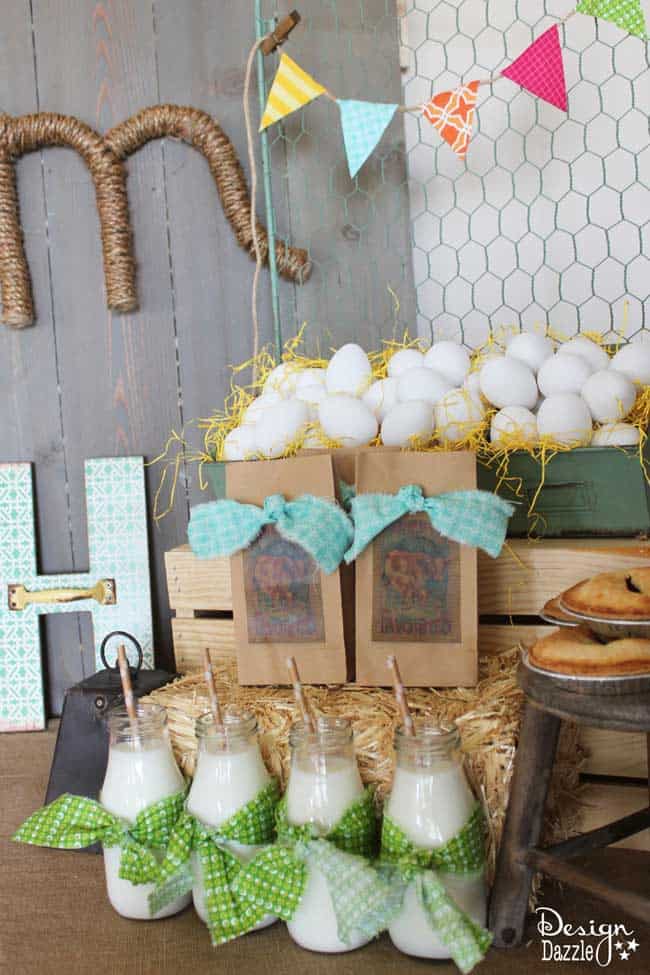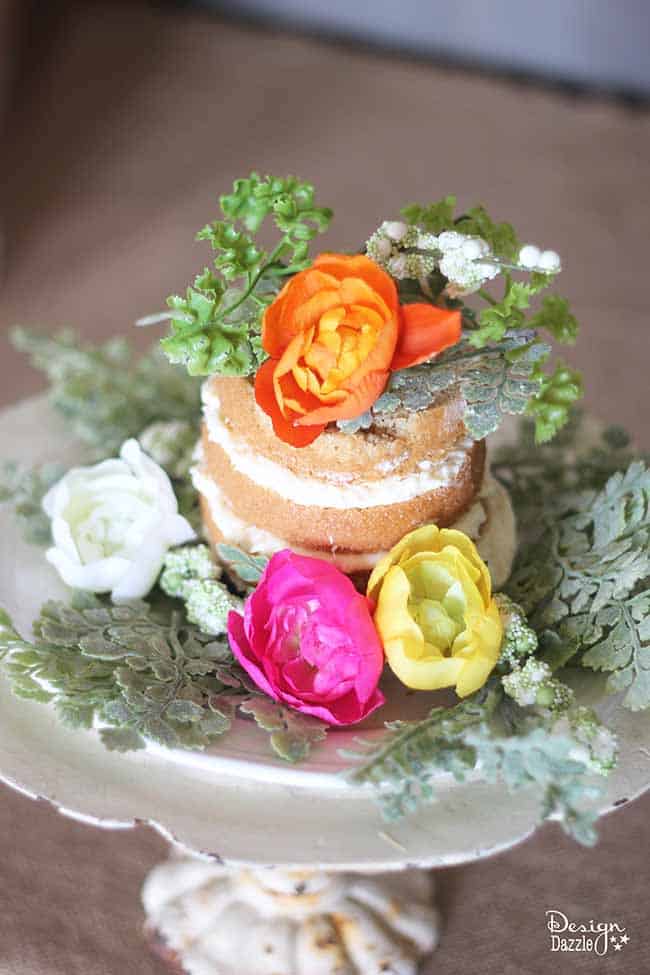 Tinted Mason Jars
I love the look of tinted mason jars, but sometimes they can look a little dull. I decided to make a brighter and bolder! This is a simple, beautiful centerpiece that you can make for any baby shower, girls party, party and more! It's so quick and easy to make, and looks so beautifully unique.
Tinted Mason Jar Supplies
clean mason jars
gloss modge podge glue
gel food coloring
a spoon and small bowl
cookie sheet
tin foil
Step 1: Mix together the mode lodge and food coloring in a little bowl. At first I tried to mix it right in the jar, but it didn't work as well, so I started over and mixed it in a bowl. The proportions were probably about 3-4 tbsp of modge podge to about 1 tsp gel food coloring. I used a generous amount of of food coloring because I wanted my jars to be bright and bold! Keep adding food coloring until it reaches the color you want.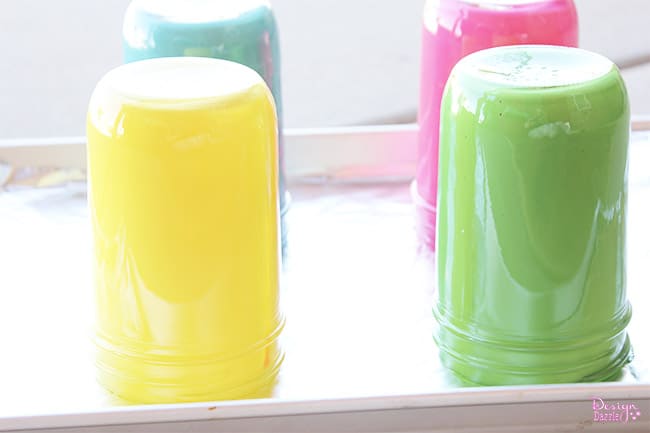 Step 2: Pour the glue/food coloring mixture into the jar. Swirl it around, covering the entire surface of the jar. Then, tip it upside down on wax paper, a brown paper bag, tin foil – whatever will catch the excess glue. I used a Trader Joe's brown bag because  it was a little thicker and more absorbent. Let it sit for about 30 minutes. Quite a bit of the glue will drip out.
Step 3: Set your oven to warm or preheat it and turn it off. Cover a cookie sheet with tin foil or parchment paper. Transfer the jars to the covered cookie sheet, still facing upside down. While the oven is still warm, place the jars on the cookie sheet into the oven. Let them "cook" for about 30 minutes.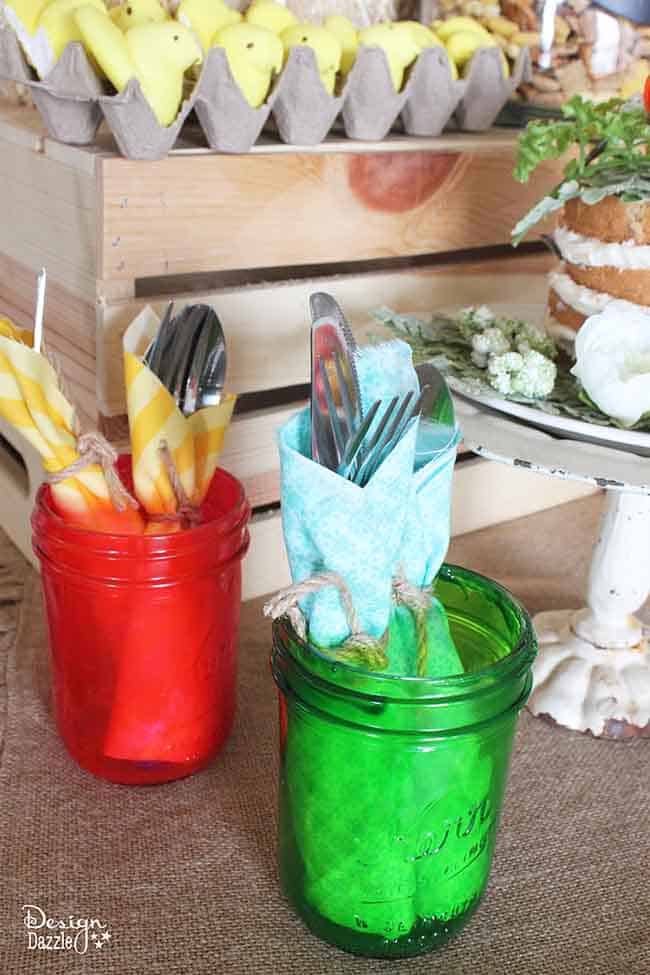 Check their progress every so often. When the jars start to look a little more transparent, flip them over. Let them sit in the oven for another 15 minutes or so. By then, the glue should be totally dried and they will be tinted!
Centerpiece Supplies
tinted jar
3 stems of flowers
wire cutters
burlap ribbon
tissue paper
This is so simple! Using wire cutters, cut the stems to your desired length. Cut the burlap long enough to wrap around the jar and tie a knot. Tie the burlap tightly around the top of the jar. Double knot it. Arrange the flowers however you like. I stuffed some tissue paper in the jar to keep the flowers in place. Ta-da! It's that simple! With a few supplies and a little bit of DIY, you have a beautiful rustic centerpiece!

I hope you love this Farm Chic Bash as much as I do! All the DIY projects and crafts were so fun to do and really, so EASY- anyone can do them! Whether it's for a baby shower, birthday party, girls night out, or family get-together, this farm bash decor would be a hit!
Michaels is celebrating every occasion this summer with gifts for Moms, Dads and teachers, and parties to celebrate birthdays, graduation, and the 4th of July!
It's never too early to get started on your next party or celebration – Michaels.com has more project ideas and instructions for you and your kids to make this year – check out projects for Mother's Day , Father's Day, graduation, birthday and even summer. Let's celebrate!
All opinions are my own. This post was sponsored by Michaels.
To check out more Michaels Makers celebration ideas…
Loading InLinkz ...


Save
Save