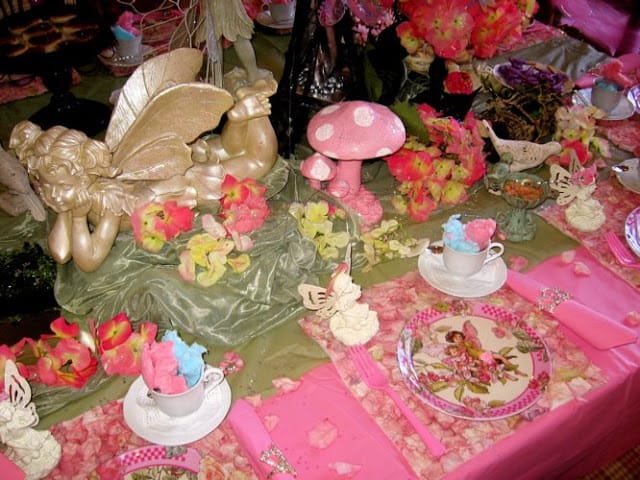 I had many emails on my fairy birthday party that I posted (see here and here). There are tons of fairy lovers out there so I thought I'd share some more ideas and inspiration for fairy parties.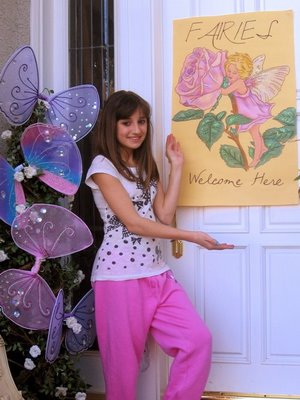 Fairy welcome sign and flower fairy mats (see below) painted by my dear friend, Lauri. These flower mats were painted on heavy canvas fabric; primed first and then painted and cut out into shapes (they're about 2 feet wide). Little fairies sat on these during story time (when I had my party business). Flower mats were always a hit with the guests and the moms – they loved them!
How To Make Fairy Crowns: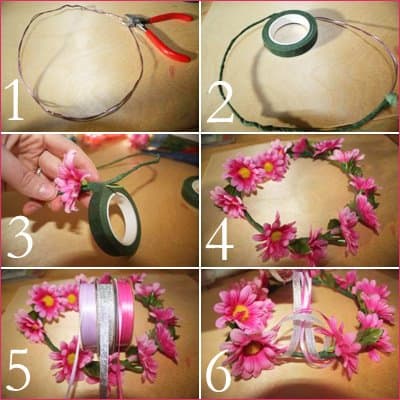 Instructions, photos and fabulous ideas from Little Window Shoppe.
Cut the wire to the desired head circumference and twist together the ends to make a circle. If you have to thin of wire just double up on it.
Next, wrap the wire in green floral tape.
When you wrap the tape around the second time add in the flowers and leaves. These flowers I just picked up in the dollar bin at Wal-mart.
Weave Flowers around the entire circle.
Add your favorite ribbon. I took purple, pink and silver ribbon and used a yard of it for each headpiece.
Finally, tie your ribbon in a loop knot to attach it to the crown.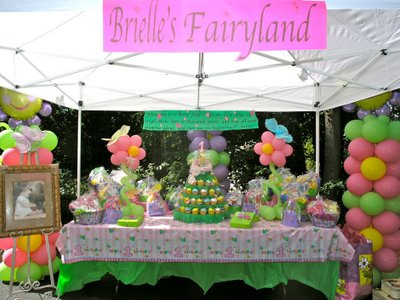 Darling table and flower balloon decor – image from here.