This post may contain affiliate links that, at no additional cost to you, I may earn a small commission. Read our Disclosure Policy.
Looking for a yummy Easter dessert? Look no further! These Easter Chocolate Chip Cookie Squares are darling and delicious!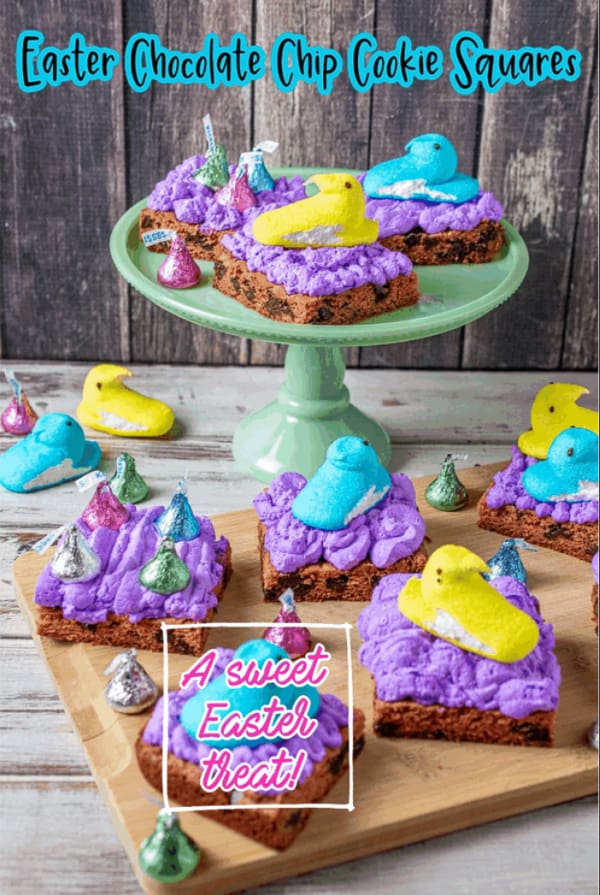 Our family loves to eat yummy desserts on Easter- I feel like yummy desserts go great with Easter Brunch! What about you? These Easter chocolate chip cookie squares are so colorful and festive! These are even a dessert you could include the kiddos in making. Find the recipe for these chocolate chip cookie squares and all of the instructions below.
COOKIE SQUARES:
Ingredients: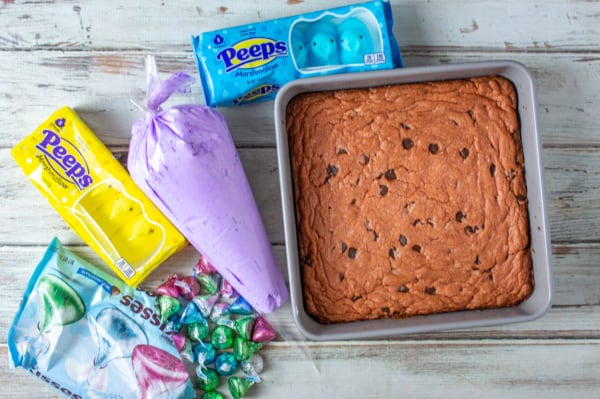 1 stick butter, softened
½ C white sugar
⅓ C brown sugar
1 tsp vanilla
1 lg 3 egg
1 ½ C all purpose flour
½ tsp baking powder
½ tsp baking soda
½ tsp salt
Rose colored food coloring gel
Directions: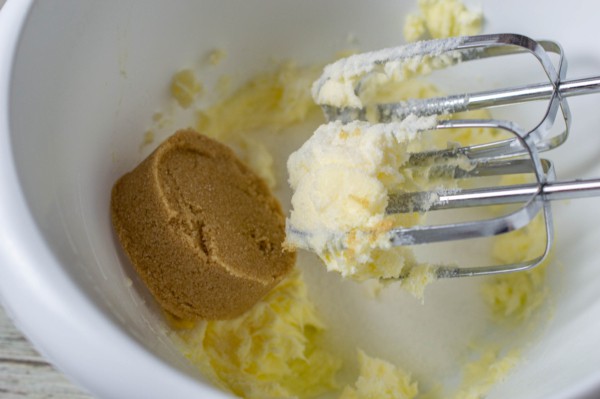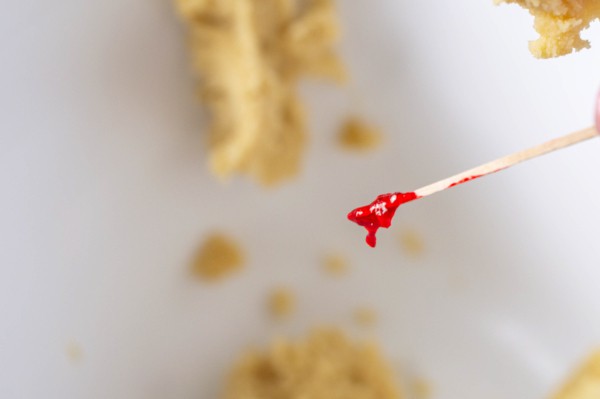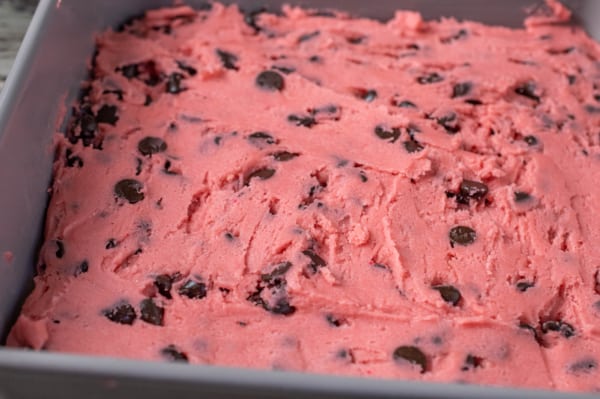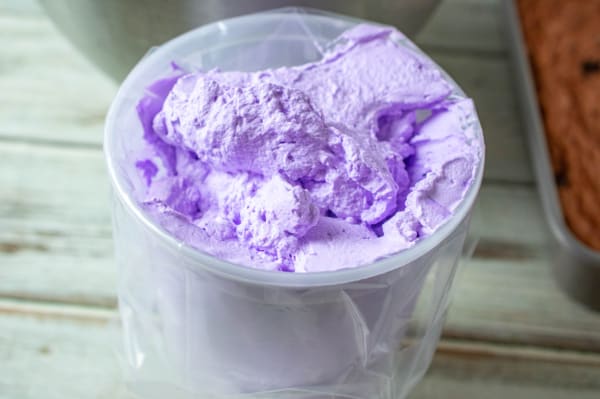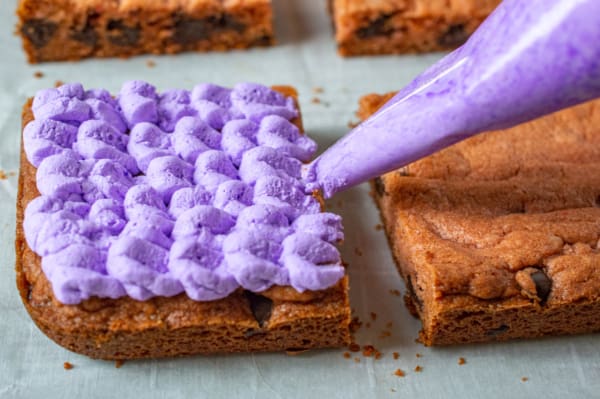 Preheat oven to 350° F.
Beat butter on medium until smooth. Beat in sugars and vanilla.
Add egg and beat again. Add flour, baking powder, baking soda and salt.
Beat until combined.
Add food coloring. (Dip a toothpick into the food coloring and wipe into the dough.)
Beat until distributed evenly, don't overbeat.
Fold in chocolate chips.
Spread in a square 9×9 pan.
Bake for 9-11 minutes, until the edges begin to brown and start to pull away from the edge of the pan, and the middle is no longer doughy.
Let cool and cut into 9 squares.
Tips/Tricks/Notes:
Due to the food coloring in the dough, it's harder to see "browning" in the oven, so make sure to pay attention to doneness.
WHIPPED CREAM:
Ingredients:
1 C heavy cream
¼ C sugar
Purple food coloring
Directions:
Using a stand mixer or hand mixer with a whisk attachment, combine heavy cream and sugar.
Whip on medium until a little thickened, about 20 seconds.
Add about 5-7 drops of food coloring.
Continue to whip until thick, about another 40 or so seconds.
Tips/Tricks/Notes:
Do not over beat.
ASSEMBLING THE EASTER COOKIE SQUARES:
Ingredients:
Cookie squares
Purple tinted whipped cream in a pastry bag.
Easter candy like Peeps and Hershey's Kisses.
Directions:
Decorate each square with whipped cream.
Top with candy.
Serve.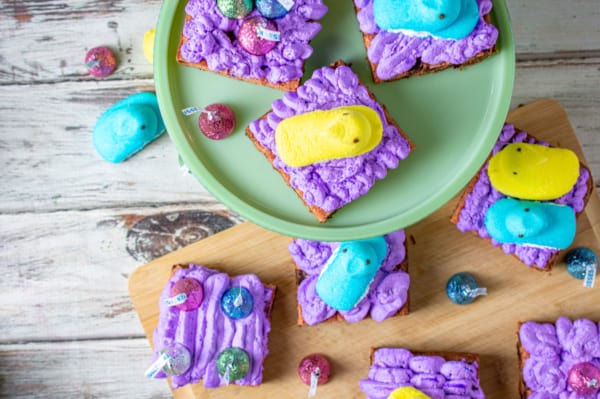 I hope you enjoy making this fun Easter chocolate chip cookie with your family and I hope your Easter is fabulous!