This post may contain affiliate links that, at no additional cost to you, I may earn a small commission. Read our Disclosure Policy.
"Just living is not enough" said the Butterfly Fairy, "one must have sunshine, freedom, and a little flower."
– Hans Christian Andersen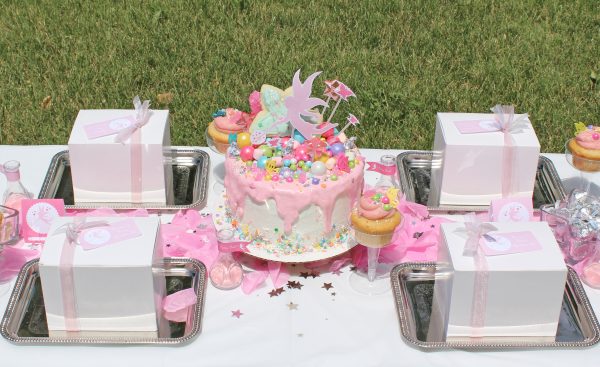 Hi DD readers! Jen here from the blog Sweeten Your Day Events and I am SO EXCITED to be back again this year as a camp counselor! Today I wanted to share a super fun and affordable party you could throw together in a day for under $50! This summer my daughter has been DYING to make a fairy garden, and I thought it would be more fun for her to make them with her friends (plus I love any reason to party). But if you have thrown a party before you know it can get really pricey… really fast! So I decided to make it a "mini" party, since it wasn't a birthday or any special occasion, and also I could keep all the food and decor to a minimum.
The first place I always visit when doing any party is the Dollar Store! You might be surprised what you can pull together from there… Here is a simple setup that I put together for about $25. I bought a plastic table clothe, pink rose petals, star confetti, ribbon, white boxes, silver trays, star dishes, plastic martini cups, little glass bottles and some pink glitter. All the things your need for a dollar store fairy garden party!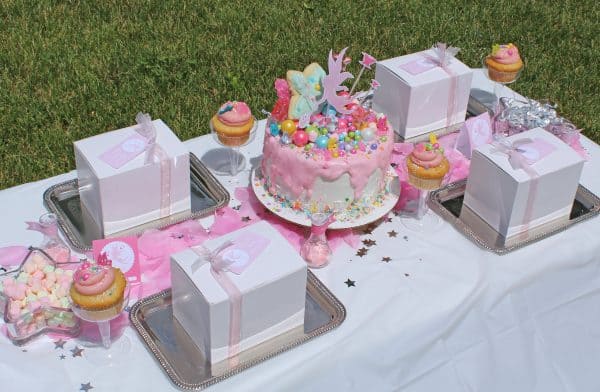 Another thing that can really add to your party are printables. I am always on the look out for free sets and found the perfect ones from Love Party Printables for this event. I also kept the treats simple with a small cake for the centerpiece, marshmallows and Hershey Kisses in candy dishes, and a cupcake at each place setting. I made a simple drip cake topped with lots of candies and treats with a matching printable cake topper.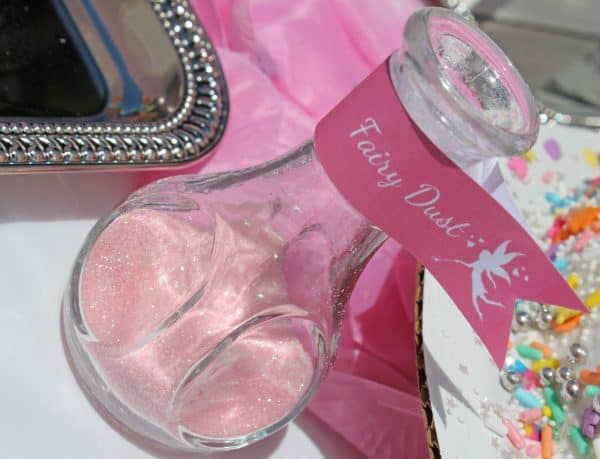 Each box also had a coordinating label for each guest.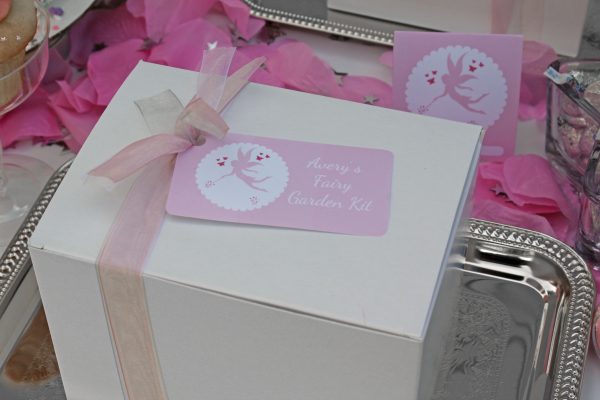 Inside the boxes was a variety of different items for the kids to make their fairy gardens also purchased from the dollar store for about another $10. (You could also gather up stones, flowers, grass, etc. found on a nature walk to save even more $)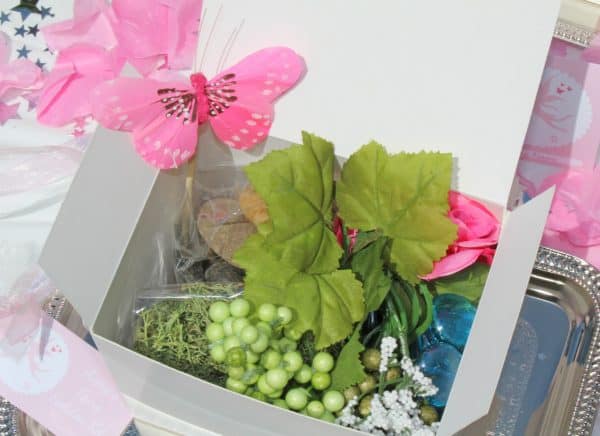 …and let the creativity flow!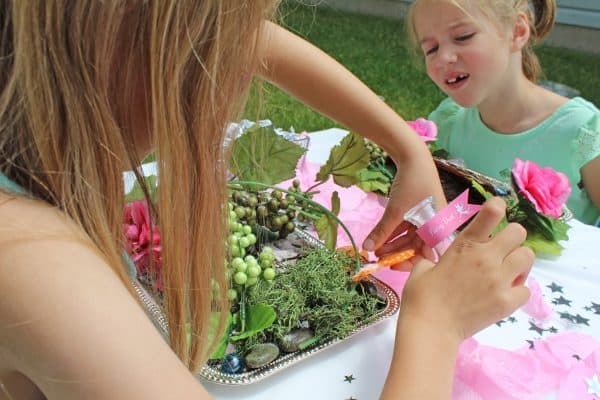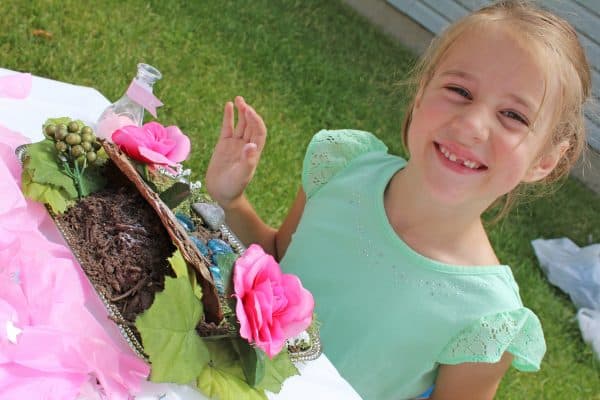 The girls had an absolute BLAST making these little fairy gardens to take home, each one was so unique!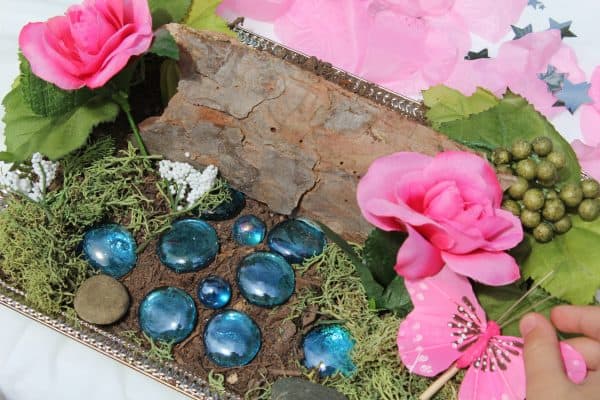 The girls loved this dollar store fairy garden party! I will certainly repeat this party!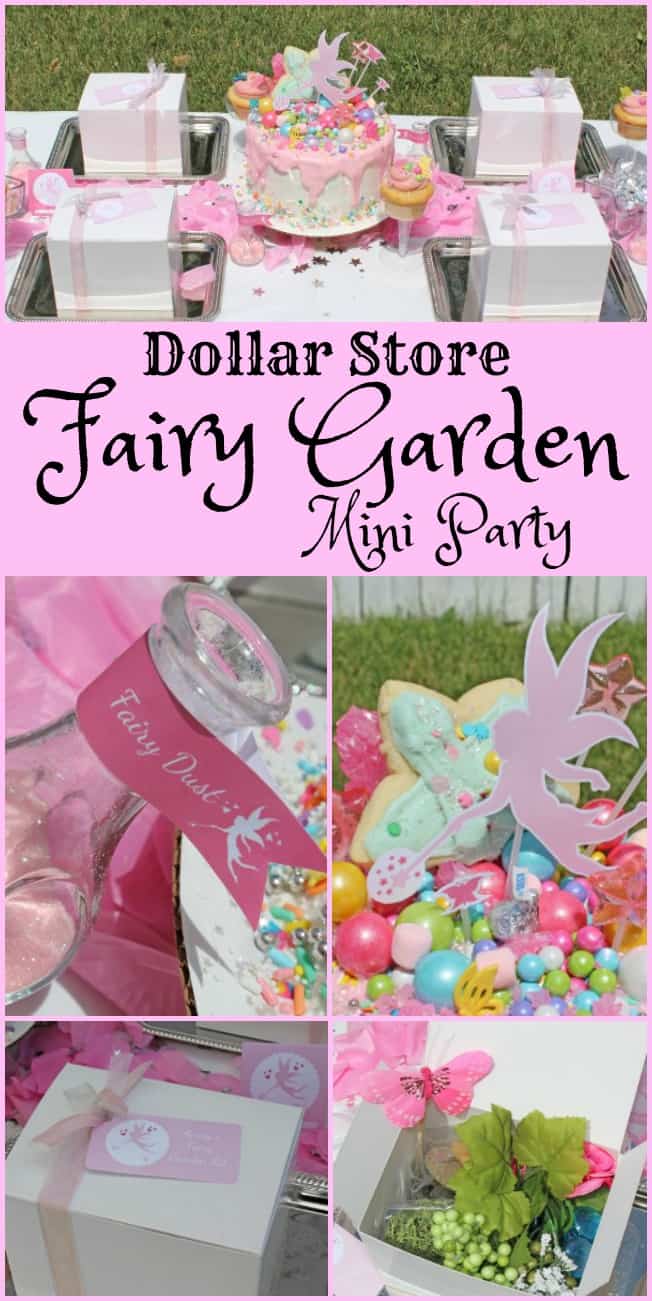 This was such a fun and easy summer activity for children of any age and I hope your enjoyed it. If you like what you see then come visit me over on my blog or also on Facebook!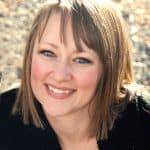 Jen is a wife and mother of 3 wonderfully crazy kids who love to party as much as she does! She loves to create fun filled adventures with her friends and families, and bake up some delicious goodies too. You can see some of her creations and party ideas on her blog at Sweeten Your Day Events.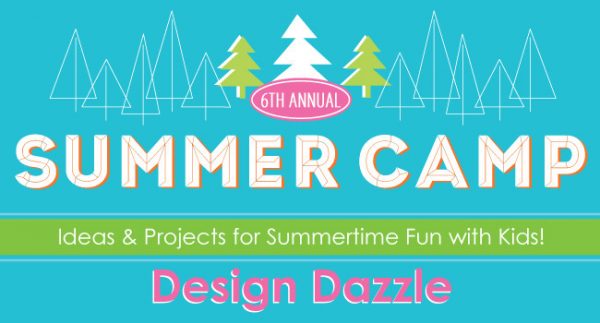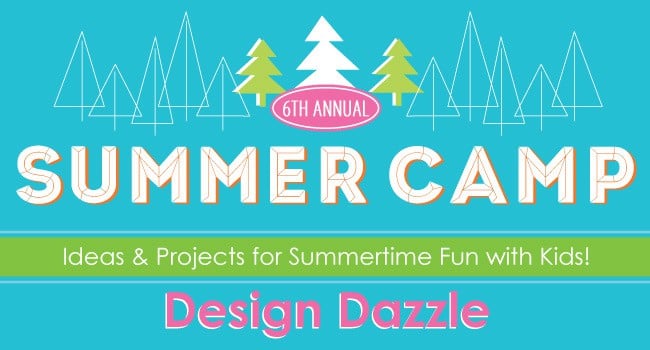 Such a sweet party, Jen! And I love that is budget friendly for a summer afternoon. Thanks for sharing!
Stay tuned for more summertime fun ideas! Our Kids' Summer Camp Season will last until mid-July. Want to see more? Check out the full collection (including the archives!) of Summer Camp ideas.