This post may contain affiliate links that, at no additional cost to you, I may earn a small commission. Read our Disclosure Policy.
Hi everyone! I am so excited to be back at Design Dazzle Summer Camp again this year! I am Jess, and I blog about parties, DIY's and recipes over at Everyday Party Magazine. My kids have been out of school for exactly two weeks and they are already bored out of their minds, and driving me a little more crazy. So, I am giving them projects. This DIY Summer Target Practice was one of those projects. My middle two boys did everything but cut the wood for it. And, now, they have a project they are proud of, and love playing with!
Supplies:
1 Block of Wood – I used a 2″x4″ that was 12″ long
Tall Golf Tees
Solid Practice Golf Balls or Ping Pong Balls
Water Guns
Tools:
Saw
Drill and Drill Bit
Sander
Tape Measure and Triangle Square
Optional:
Paint
I cut the 2″x4″ down to 12″ long, but my boys made the rest.
I told them to measure and mark the middle of the board length wise, and then helped them do the math to mark for the drill holes. Once it was marked, they drilled a hole in each spot about half way the length of the drill bit. You don't need to be precise, my boys certainly weren't.
Next, they sanded it smooth and painted a few coats of paint on it. Once the paint was dry, they were able to start their Summer Target Practice.
Place a tee in each hole, and add a ball onto each tee. Shoot the balls off the tees with a water gun. The fastest one wins!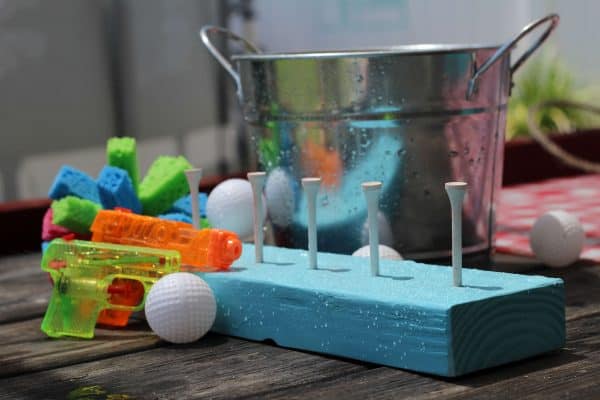 The boys had so much fun making their Summer Target Practice, they want to make more and try to sell them! Little entrepreneurs in the making. When they saw the pics of the water hitting the targets, they thought it would be cool to create a stop motion video, so I let them do that too, enjoy!
Jessica loves sharing DIY tips, free printables, recipes, and budget friendly party inspiration on her blog, Everyday Party Magazine. When she isn't hosting parties, she is with her 4 boys enjoying Disney.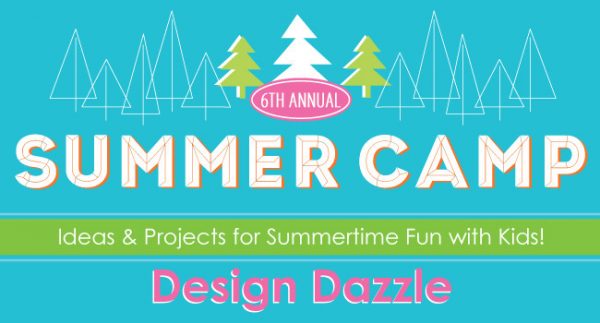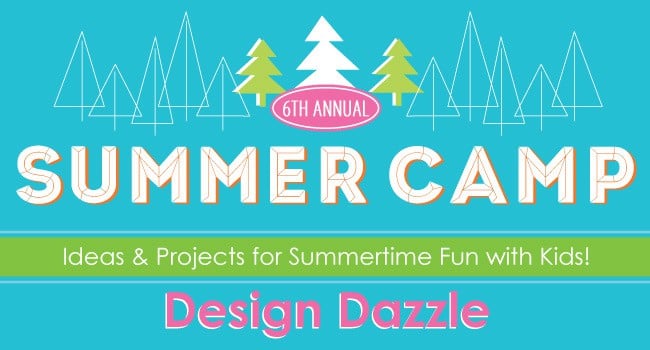 I can see hours of fun from this idea! Thanks for sharing, Jess!
You can see more of Jess' great ideas over at Everyday Party Magazine.
Stay tuned for more summertime fun ideas! Our Kids' Summer Camp Season will last until mid-July. Want to see more? Check out the full collection (including the archives!) of Summer Camp ideas.