This post may contain affiliate links that, at no additional cost to you, I may earn a small commission. Read our Disclosure Policy.

Isn't it fun when you can create exactly what you want? In the colors you need, the look you are after and transforming it exactly as you want it? All the while enjoying the process of crafting it yourself. For the February Michaels Makers challenge, it is all about personalizing and making it your own. What did I decide to create? A wood sign that says DESIGN. It's a DIY Rustic Letters with Flowers. I'm sloooowly working on my new craft room. And I wanted to create a sign that says, Design Dazzle. I figured out half of what I want the sign to look like. I'm not sure how I want the "Dazzle" part to look. My craft room has a very big long wall. I'm thinking about painting chalkboard paint on it and then placing these letters on there. For now, you can see how I crafted them. And guess what??? I love how they turned out!!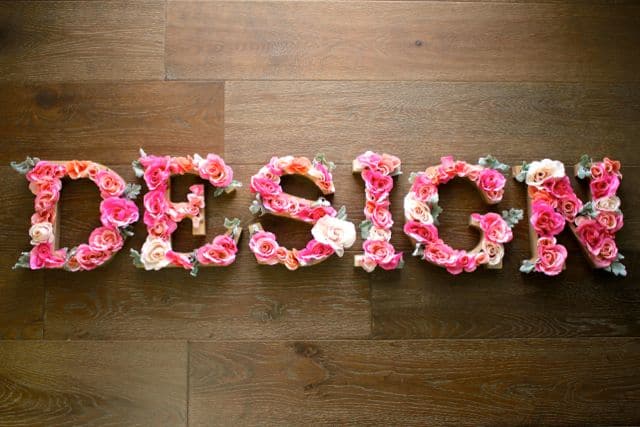 Not only would these letters be perfect in a craft room but also a nursery or bedroom! I can see a little girls name spelled out with these wood letters and adding the flower color to match her bedroom!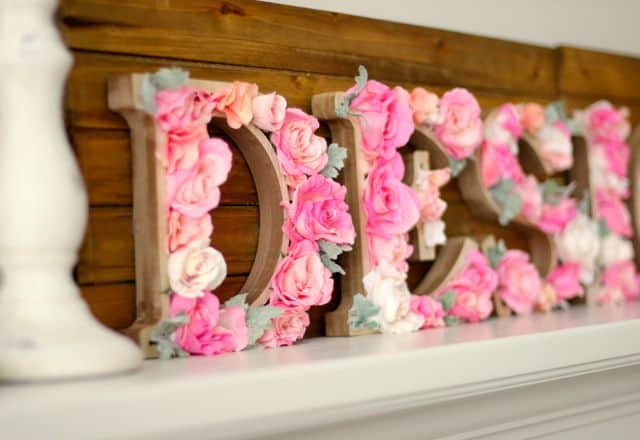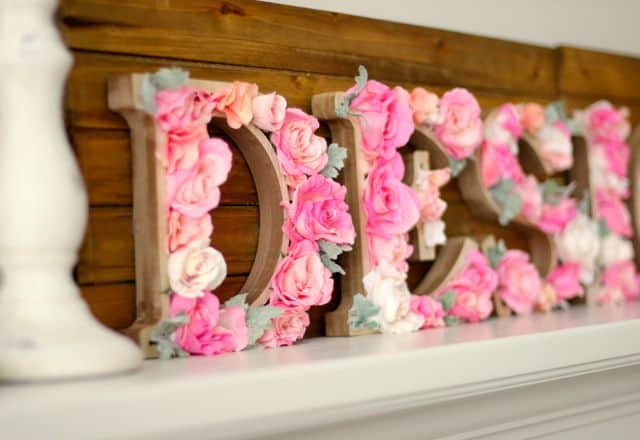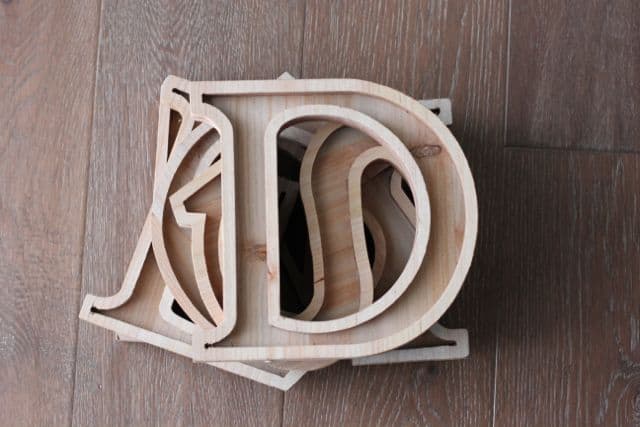 Supplies And Materials to make Rustic Letters With Flowers:
Carved Wood Letters 8″
Floral Stems (colors to match your decor). I used 3 different floral bushes – coral, pink and cream.
Artificial Lambs Ear – greenery to add a little contrast to the flowers
Glue gun – glue sticks
Scissors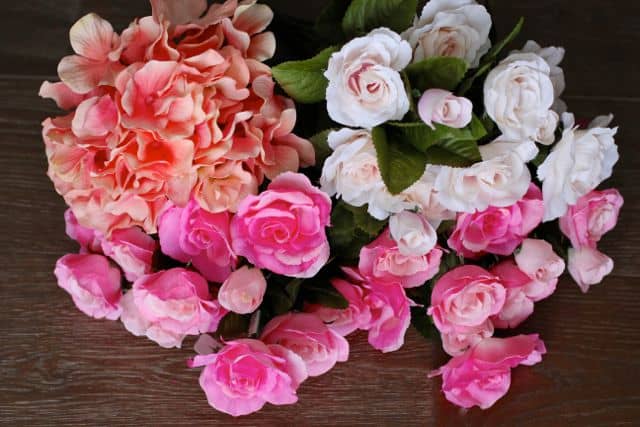 I was couch crafting while I added the flowers to the wood letters. I pulled the flower head of the floral bush and cut off the stem. Sometimes I left the green stem holder on and sometimes I removed it. Dab quite a bit of hot glue onto the back of the flower. If the stem was removed (there is nothing left to hold the flower together) so I would then hot glue the layers of the petals together.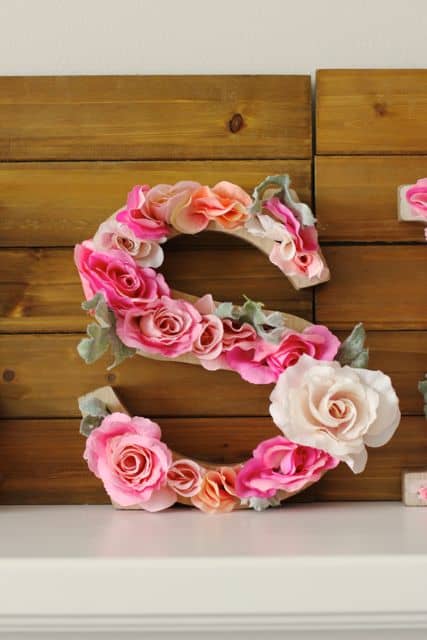 I purchased wood plaques at Michaels to see if I want to hand the plaques behind the letters. I do like the look but until I get the craft room wall painted I'm not sure which look I'll be going after.
The background on some of these images is my wood floors. I LOVE my floors. They are a French Oak – brown and gray in color.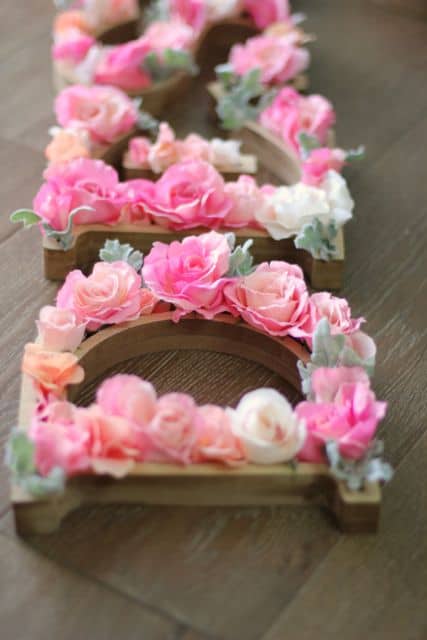 The collection is Made by Me, A to Z and it's all about personalization. There are so many styles, colors and finishes to choose from! It's Rustic, Modern, with all different types of materials – wood, resin, metal, etc.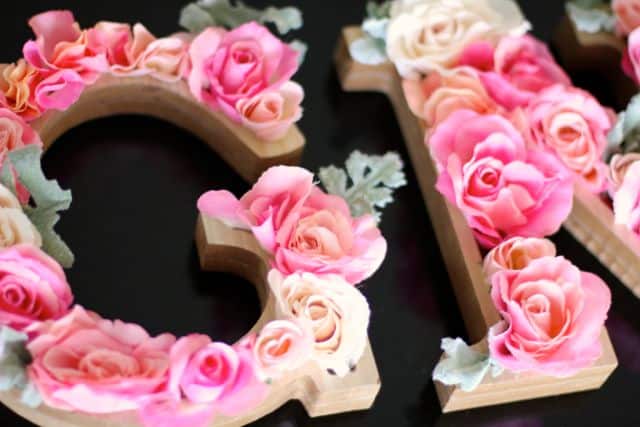 This is the look of the letters on a black background. I might just hang these letters on the black chalkboard wall. We'll have to wait and see.
The best part about crafting is putting your own spin on a project. Whether it's decorating with marquee lights or crafting an initial that represents your family name, Michaels has made it easy with their new Alphabet Soup by Make Market™ line of products.
This collection of surfaces, letters, frames and more come in modern, eclectic or rustic styles. From natural and finished woods, to a variety of metals, resin and patterned styles, the possibilities are endless.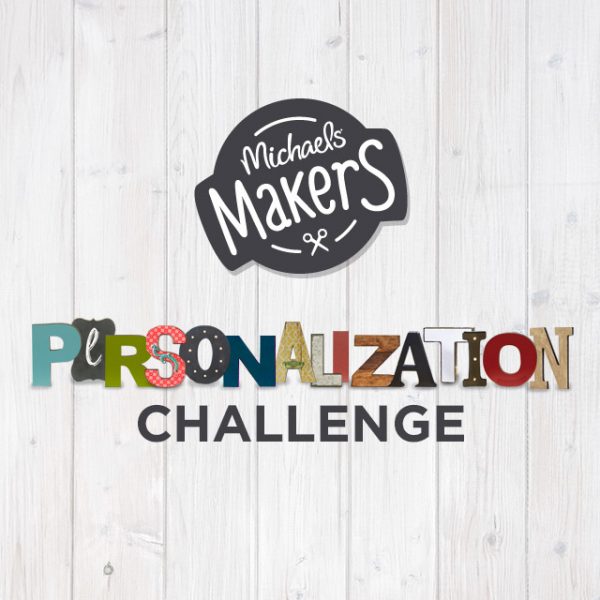 If you don't know where to begin, you can always take a look at some of the fun projects on Michaels.com or the other 49 Makers' ideas on The Glue String for to see how they personalized their crafts!
More fabulous craft ideas…
Loading InLinkz ...
Disclosure: Michaels Stores has chosen me to be a Michaels Maker. This post is sponsored by Michaels but all opinions are my own.

Save