This post may contain affiliate links that, at no additional cost to you, I may earn a small commission. Read our Disclosure Policy.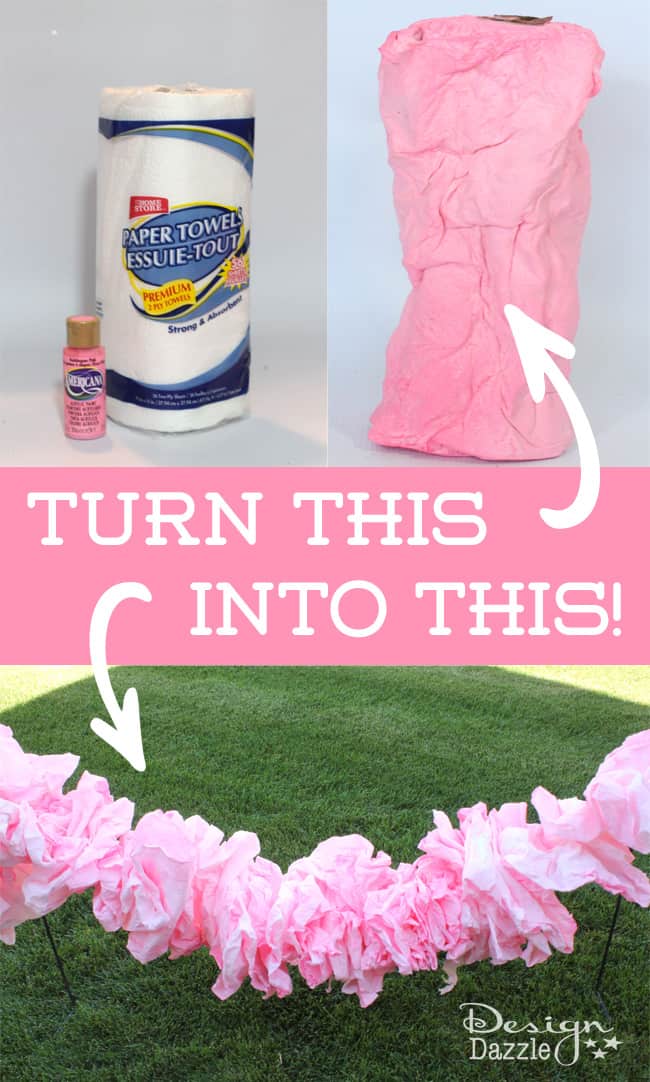 When planning a magical party, it's all about the details. A beautiful balloon arch over an enchanted fairy door is perfect to greet little fairies to their fabulous fairy tea party. Add an oversized, pink paper ruffle garland and the perfect entryway is complete! You will be shocked to see how simple this fabulous ruffle is to make!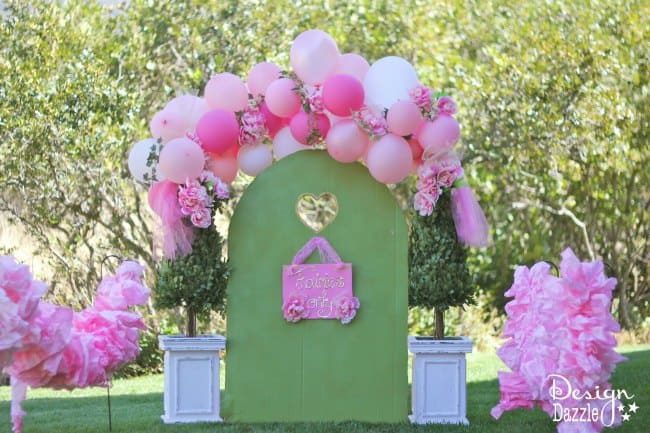 Make sure to start this project early! Although it is very simple and quick to make, you have to do this at least a couple days before an event. It will very much depend on the weather on how long it takes to dry but other than that, it's easy peasy and adds the perfect touch to a beautiful fairy entrance.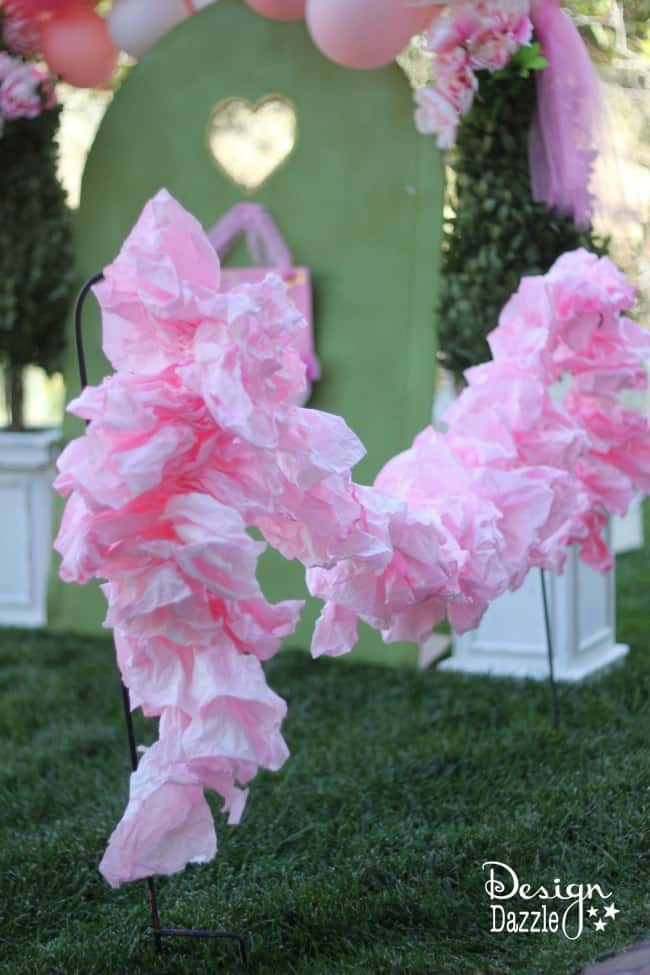 Believe it or not, this fabulous ruffle garland was made from a roll of paper towel. It's almost unreal that this fabulous decoration was made from something so simple as a roll of paper towels!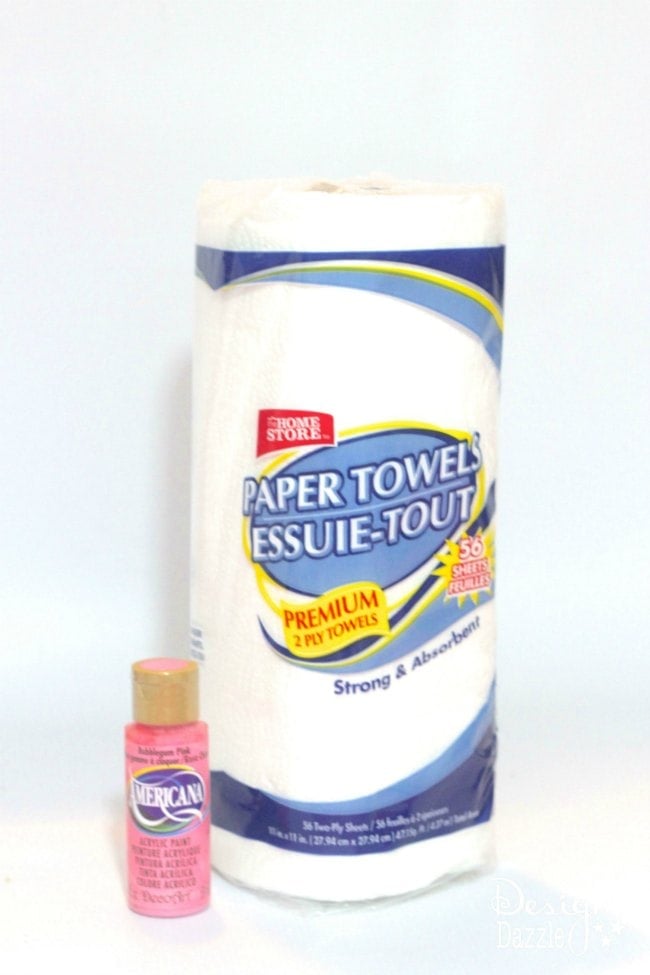 Supplies to make a Paper Ruffle Garland 
roll of paper towel (I used two  to make two ruffles) from the dollar store
cheap craft paint
water
baking pan
darning needle and yarn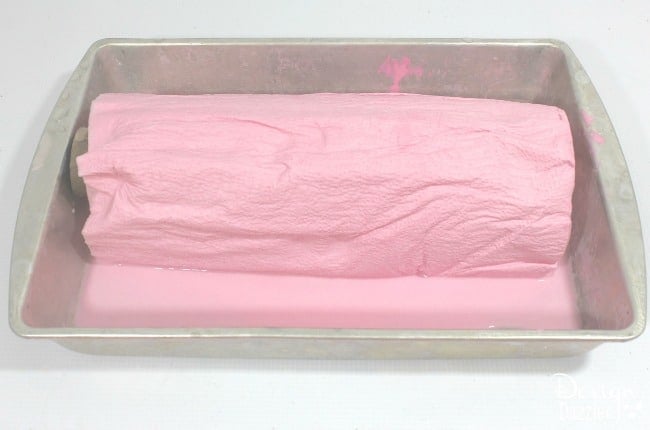 Step 1: Mix about one tablespoon of the craft paint with enough water to make it the right, runny consistency and to fill about an inch or two of your baking pan. Roll the paper towel roll in the mixture until it is covered, for just a few minutes.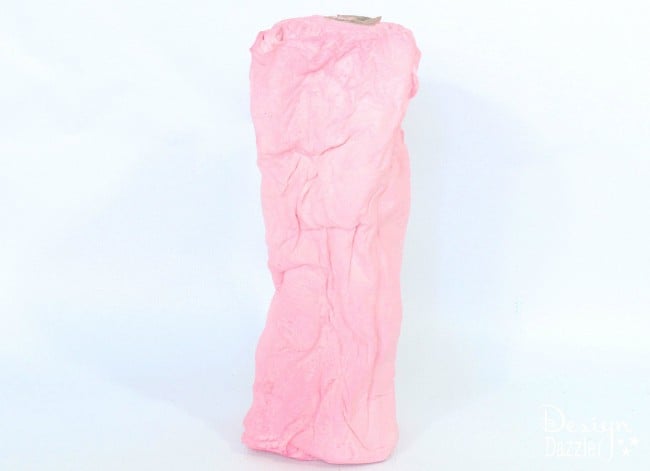 Step 2: After the paper towel is completely dyed, take it out of the mixture and squeeze the roll very tightly until all of the excess paint is out. It will look like this.  Set the paper towel roll outside to dry in the sun for a day or two, until it is mostly dry.
*Another possibility to drying the paper towel, is to preheat the oven for a little bit. Then turn off the oven and when it is off and slightly cooled, put the paper towel roll in to dry. Since I didn't do it this way, I'm not sure how it long it would take to dry.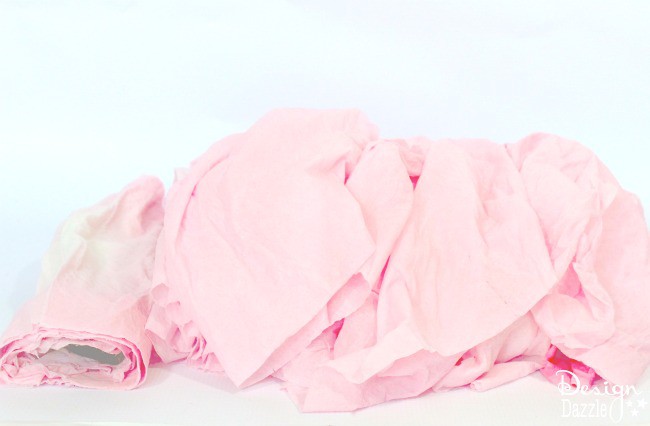 Step 3: In the photo above, the paper towel is still pretty damp. Unroll it, and let it finish drying.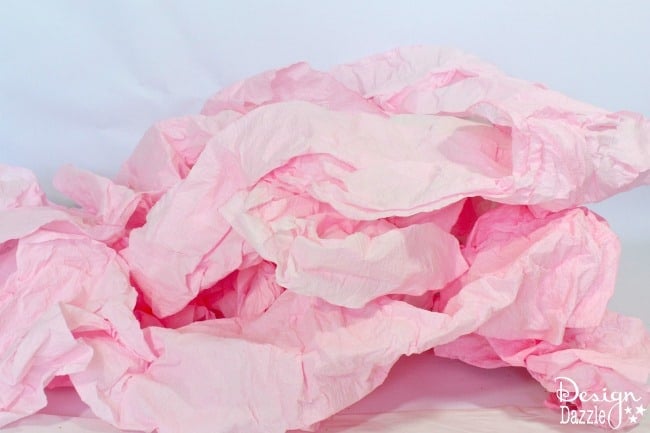 Step 4: This is what the paper towel will look like when it is more dry. Crinkle it a bit to give it some texture.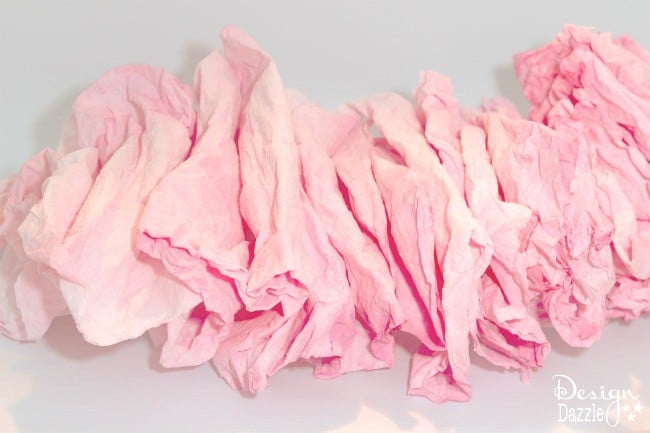 Step 5:  Gather the paper towel together, almost in a pleated ruffle.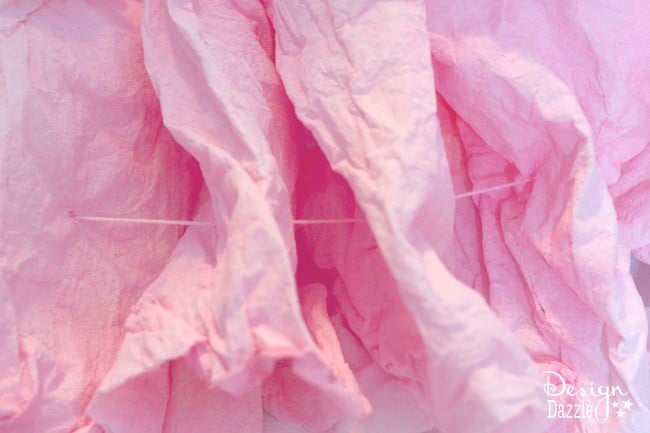 Step 6: Once you have your pleats made, sew them together with yarn and a darning needle (larger than a regular sewing needle). Tie a knot at one end and thread the yarn through, all the way to the other end. Tie a secure knot on that end as well.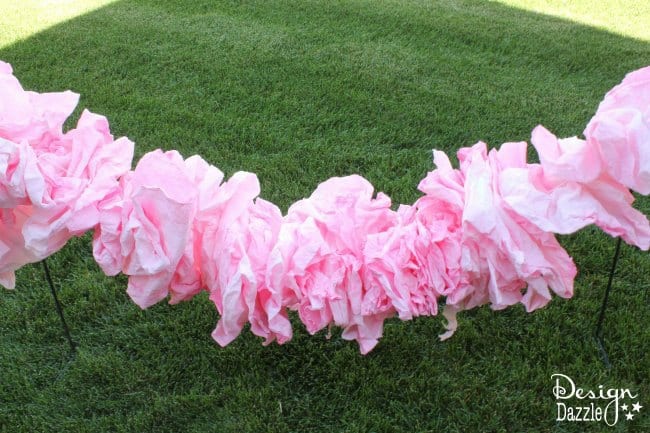 Step 7: Put the finished garland up on posts and admire your work!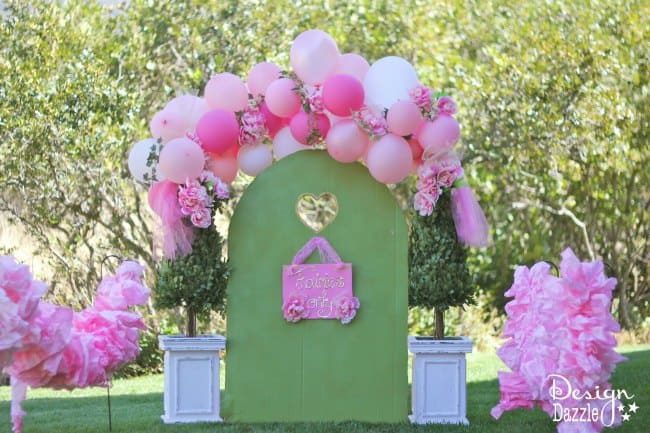 This paper towel roll turned ruffle is a quick and easy way that's sure to make the fairy entryway perfectly enchanted!
This ruffle garland was part of the Balloon Time $100 party challenge I'm participating in. If my party gets enough votes, Operation Shower (the charity I chose) will receive $5000. Their mission is to provide joyful baby showers for military families to ease the stresses of deployment. I appreciate the sacrifices made on our behalf by the nations military and their families (especially expectant wives!).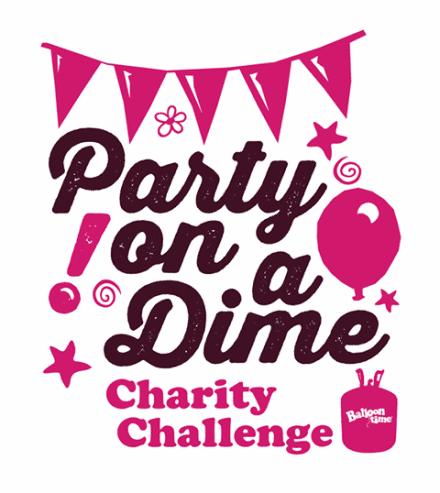 Title:
DIY Paper Towel Roll Turned Paper Ruffle Garland
Mentions:
paper garland, ruffle garland
Keywords:
paper ruffle garland
Last Updated:
August 1, 2020