This post may contain affiliate links that, at no additional cost to you, I may earn a small commission. Read our Disclosure Policy.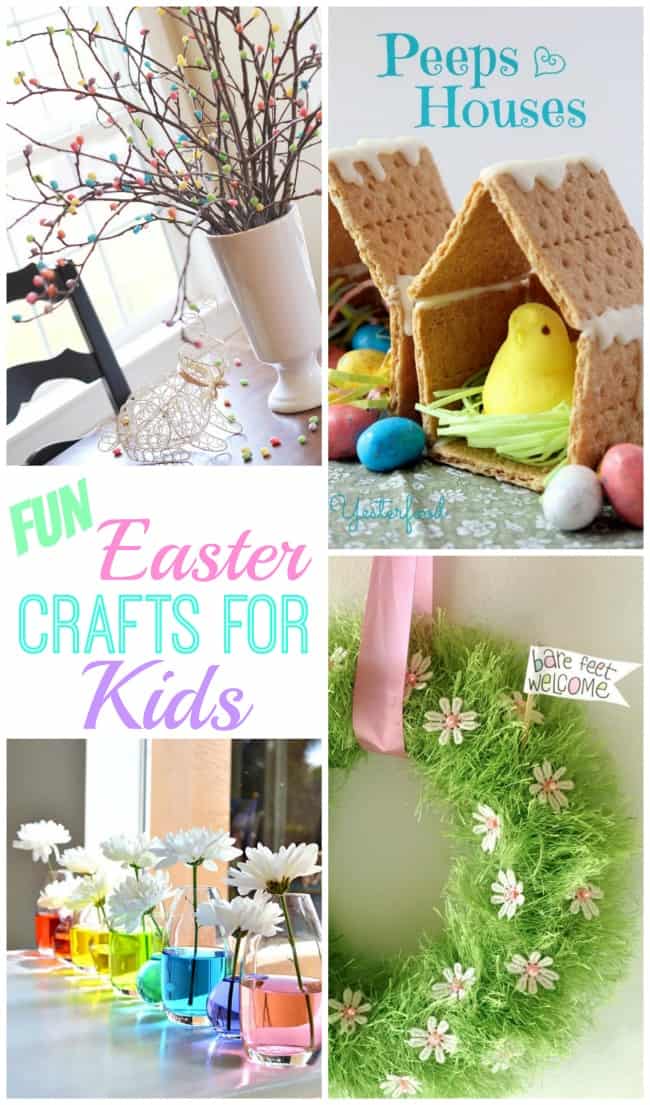 Easter is upon us and I wanted to share some fun DIY Easter Crafts you can make or do with your kids! When the family comes over for the Easter festivities, have one of these easy DIY crafts set out so that everyone young and old can take home a memory of the day!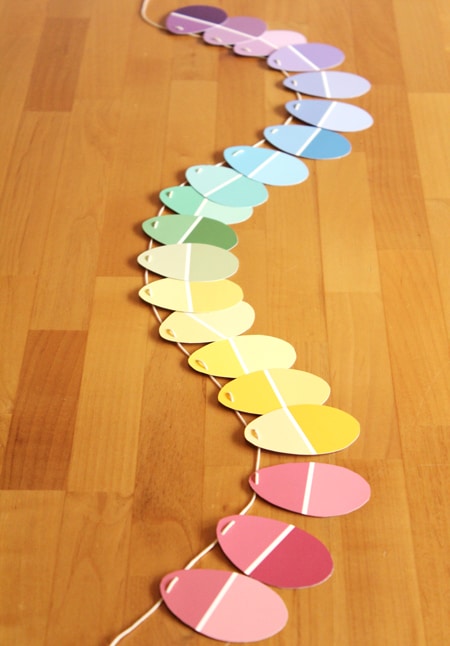 How cute is this DIY Easter garland made from paint chips found at your local paint or hardware stores! All you need is string, scissors and a hole punch!
How fun are these to do with the kids? Little Peeps need little houses!
Make little artists out of your egg dyers! Surprise them with this basket full of everything they'll need to dye the perfect Easter eggs! There are so many fun colors out now for egg dyeing so grab one of each and let the best egg win!
Always wondered how to get those brilliant colors? McCormick shows you how with this easy egg color guide!
This is something I struggle with every year. So glad I found this link for making the perfect hard boiled egg.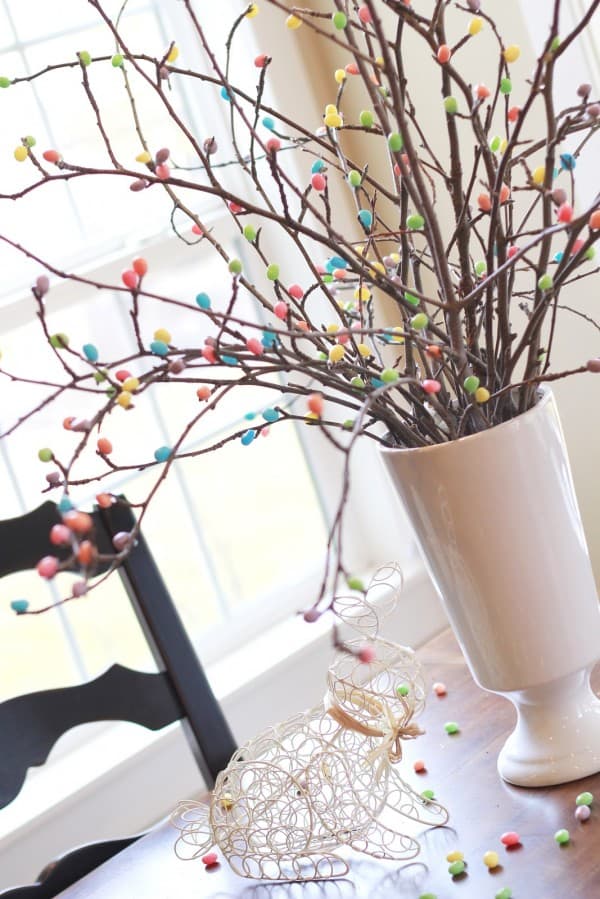 Do your own little hunt for spring. Take a walk around your neighborhood or a nearby park and collect broken branches to DIY your very own jelly bean tree!
Greet your guests with this Baby Grass Wreath! DIY this with just a few supplies from your local craft store!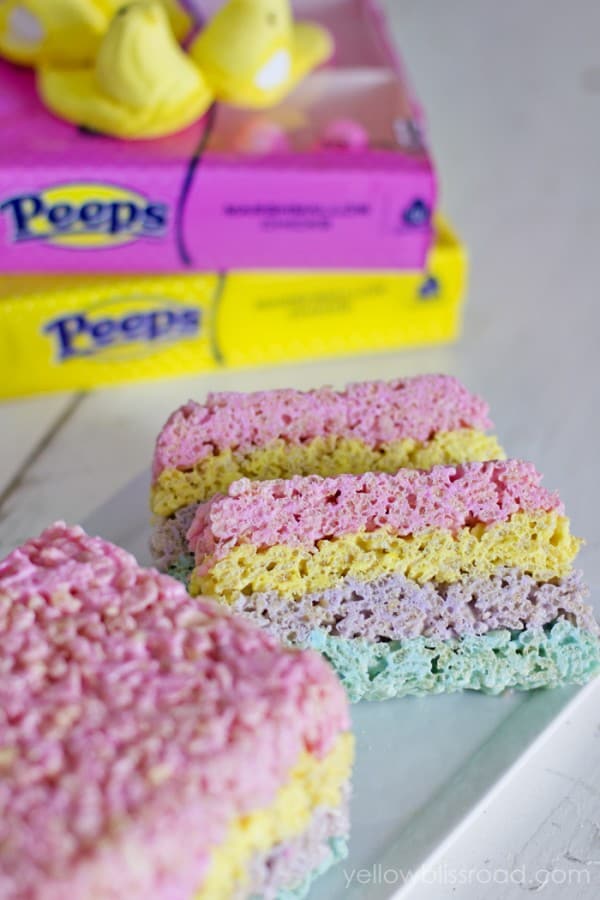 Layered Peeps Rice Krispie treats are a yummy and fun Easter treat!
This is a great way to teach your children how to mix color and you end up with a beautiful spring table arrangement!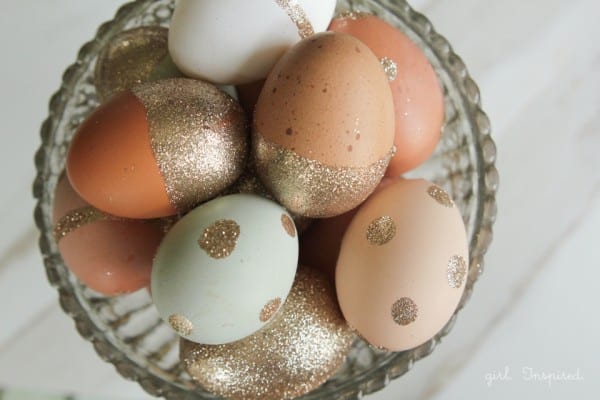 If your not into all the food colored Easter Eggs, then this is a way to keep the eggs natural but add a little glam!
These beautiful glitter Easter eggs are DIY friendly and make a beautiful display.
Food is so much more fun when it's shaped like a bunny!
Kids love to help in the kitchen and this is a great way to include them on a fun meal for the family!
This is the one time you can let your kids play with Sharpies! Look at all the fun designs they can create with these colorful pens! No matter how big or how small your Easter celebration is, make sure to spend it with people you love.
Happy Easter!


Title:
DIY Easter Crafts To Do With Your Kids!
Mentions:
Easter, Easter crafts
Last Updated:
August 20, 2020