This post may contain affiliate links that, at no additional cost to you, I may earn a small commission. Read our Disclosure Policy.
It is very enjoyable for me to decorate my kitchen farmhouse style. Depending on the season, I change out the decor 3-4 times a year. Usually it's spring/summer, fall (or Thanksgiving) and Christmas.
Changing a few items can really change the feel of my white kitchen.
How do I decorate and change my decor for another season? Well, it depends. Sometimes I will change out the slipcovers on counter stools. Changing the decor on my kitchen mantle and the decoration above my cook top is a given.
This time around I used classic farmhouse to decorate my kitchen. And guess what? I'm loving it!
So I'm getting my home farmhouse fresh for fall with Michaels new General Store collection! It's easy to create an easy update with glassware, aged metal pieces, classic enamel, and weathered finishes for a look you'll love.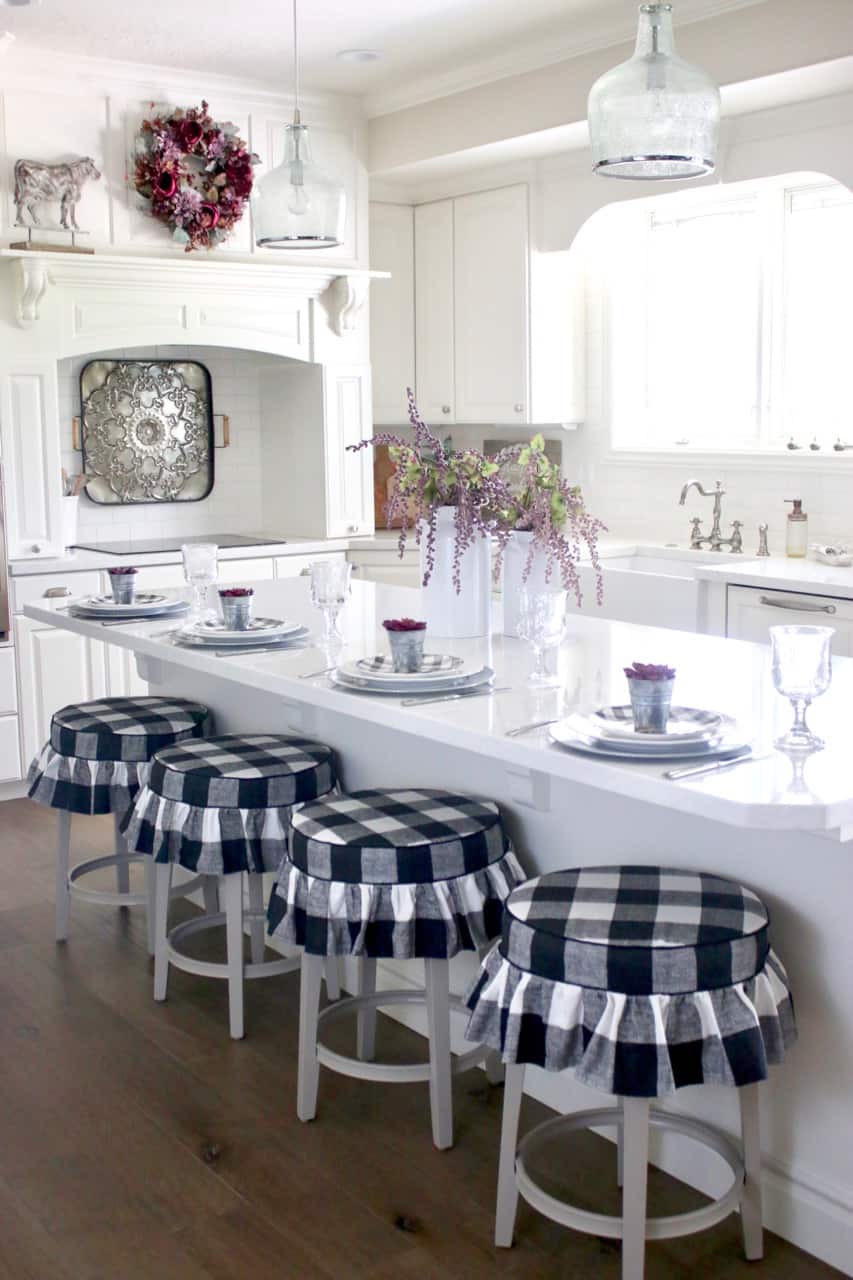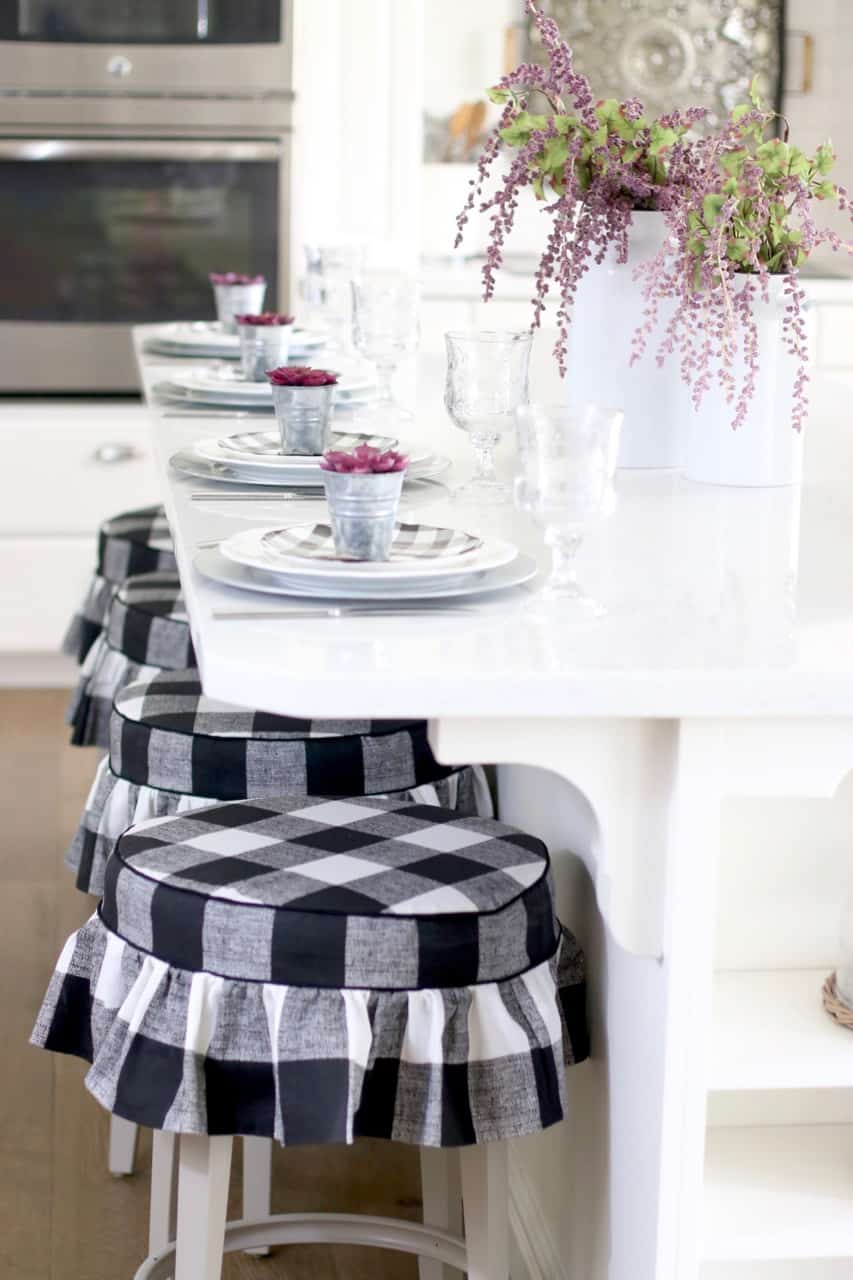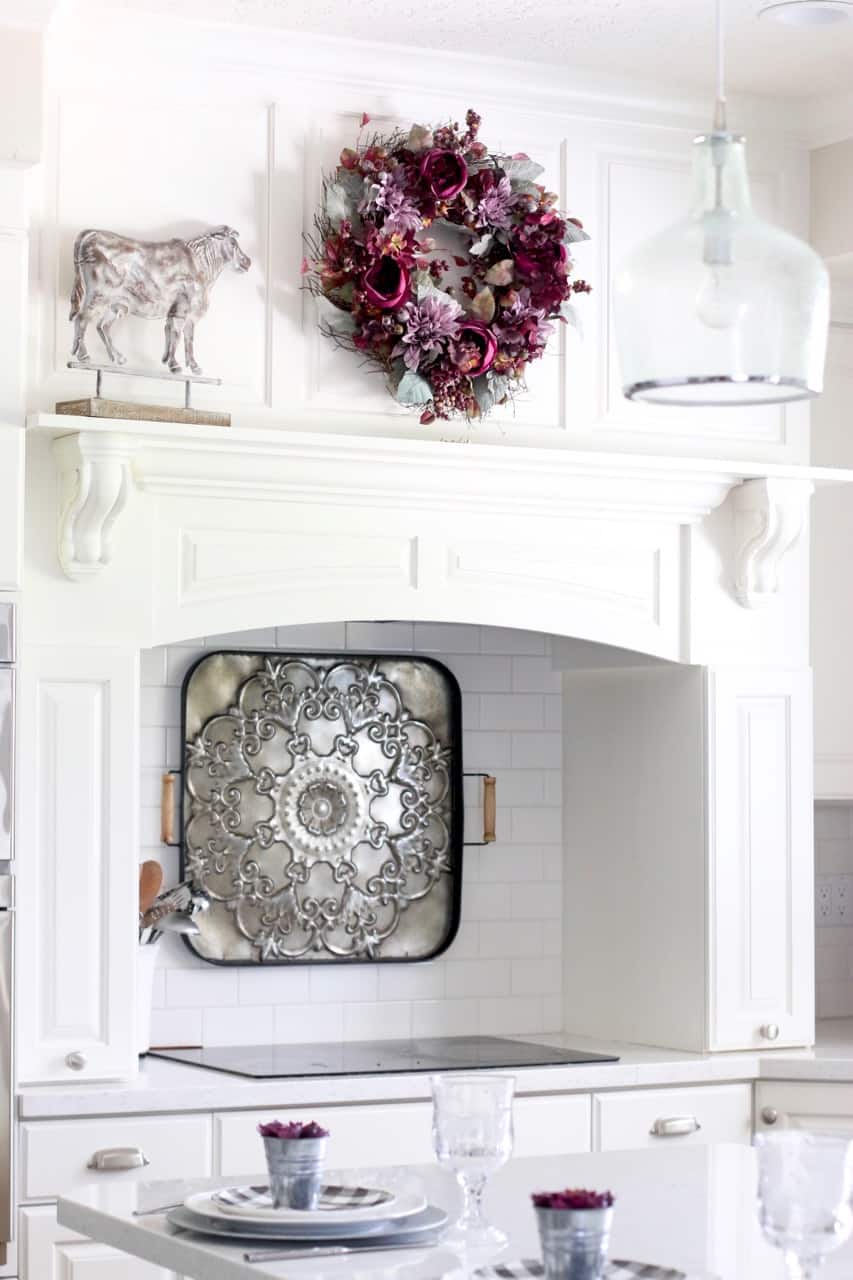 I used Michaels farmhouse product line to dress-up my kitchen. White cabinets and white tile are the perfect backdrop to adorn! The galvanized steel tray purchased at Michaels was added to my tile backdrop with 3M velcro strips.
We live near a small farm so I hear cows mooing quite frequently. The cow on the mantle is a reminder of such a beautiful area that I live.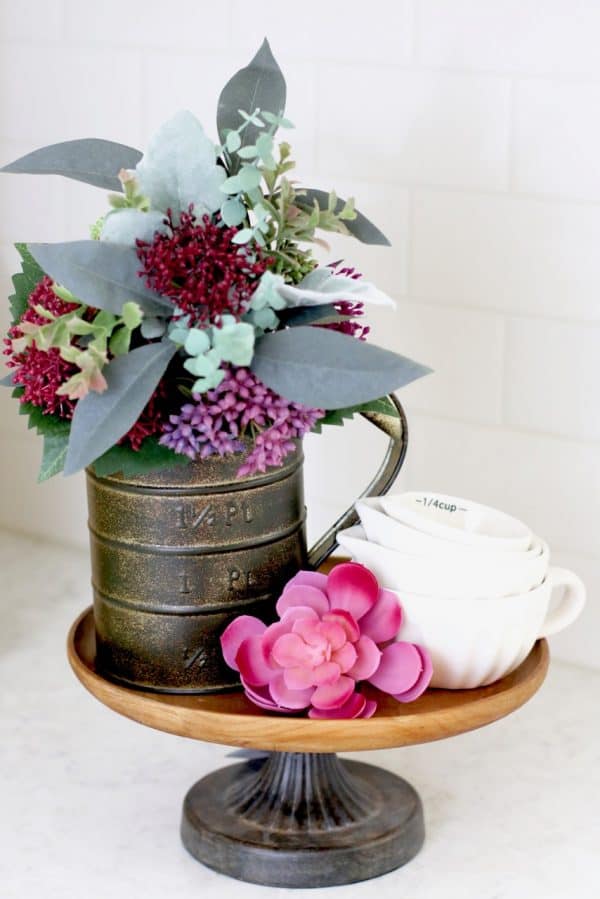 I've had my black and white buffalo check rugs and slipcovers for a while now. When I saw these darling plates at Michaels – I just had to have them. Adding the faux succulent plant was the final touch! Using a chalk pen to the place tags can be a cute additon.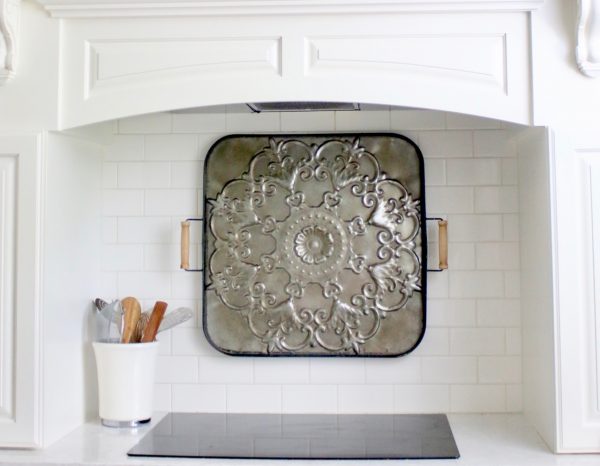 Enamel milk jugs with a few pieces of plum and lavender faux flower sprigs create a sweet look with just a touch of color.
Here is an image of what my kitchen usually looks like during spring/summer months: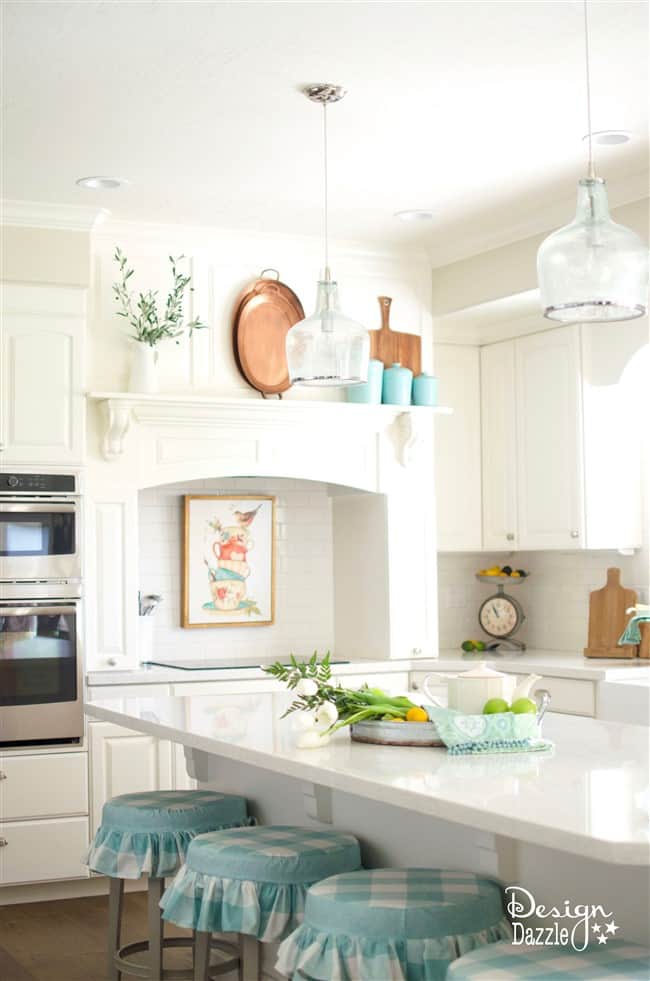 Have you seen my Christmas kitchen? It's a FAVORITE of mine! You can see my black and white rugs and slipcovered stools in the Christmas kitchen images.
I'm really liking this new black and white farmhouse look. Do you like it?
These pretty knick-knacks would be perfect for your farmhouse style kitchen!