This post may contain affiliate links that, at no additional cost to you, I may earn a small commission. Read our Disclosure Policy.
I spent less than an hour decorating our guest bedroom with Christmas decor for our kids who will be flying home for Christmas.
My daughter and her hubby called 'dibs' on this room a few months back.
It could be because they like this room or maybe it's because the other guest room is boring and plain. LOL! I have the other guest room on my to-do list to get it looking pretty and fun!
I didn't want to spend too much time on this room. So, I added a touch of greenery, Christmas pillows and some signs.
Did you know this entire bedroom was decorated with Amazon products (except for the Christmas decor). Yes, true story. See all the details of how I decorated our guest bedroom with everything from Amazon.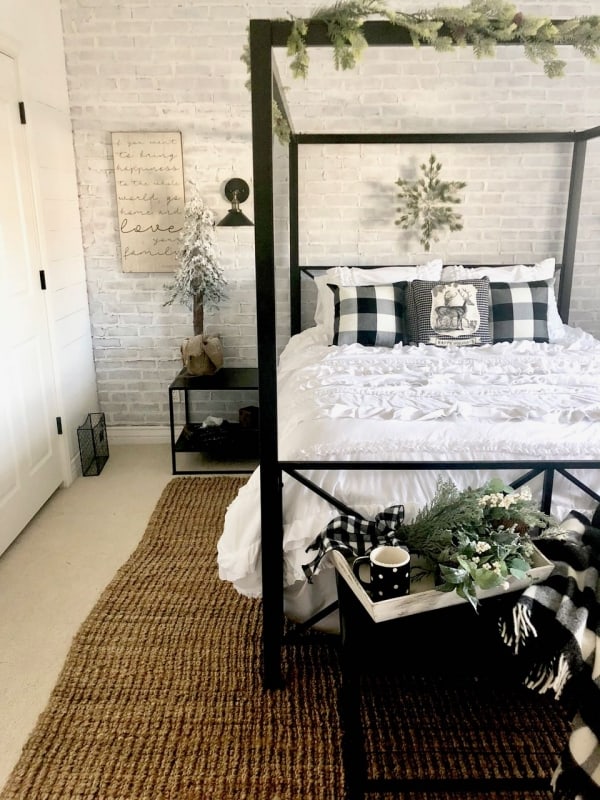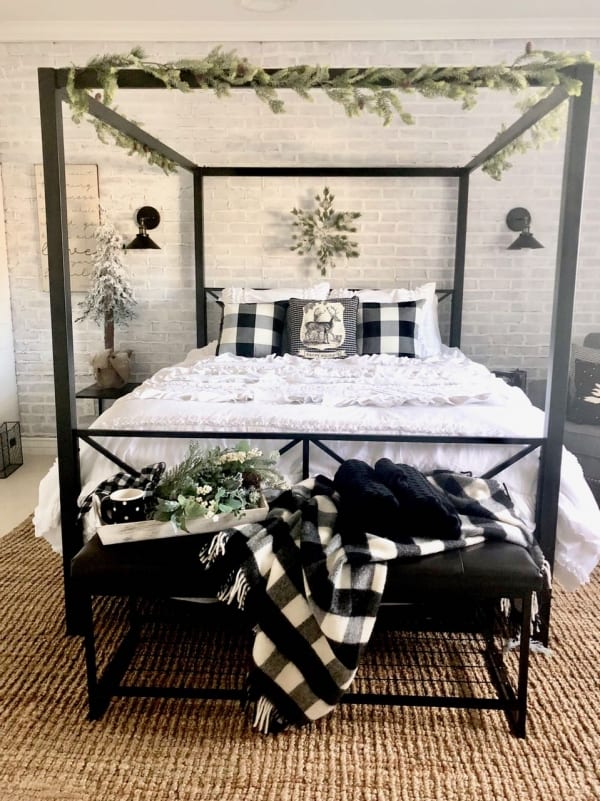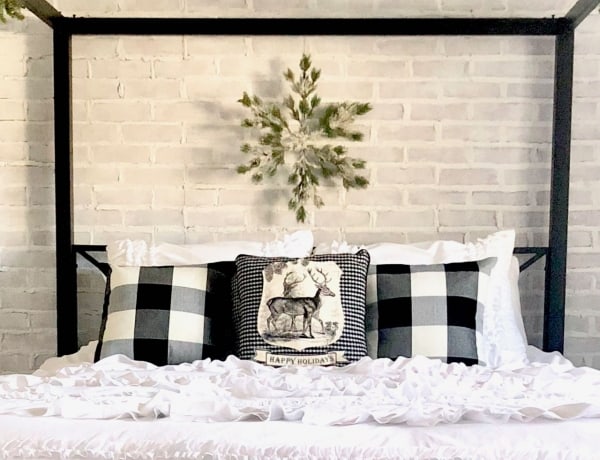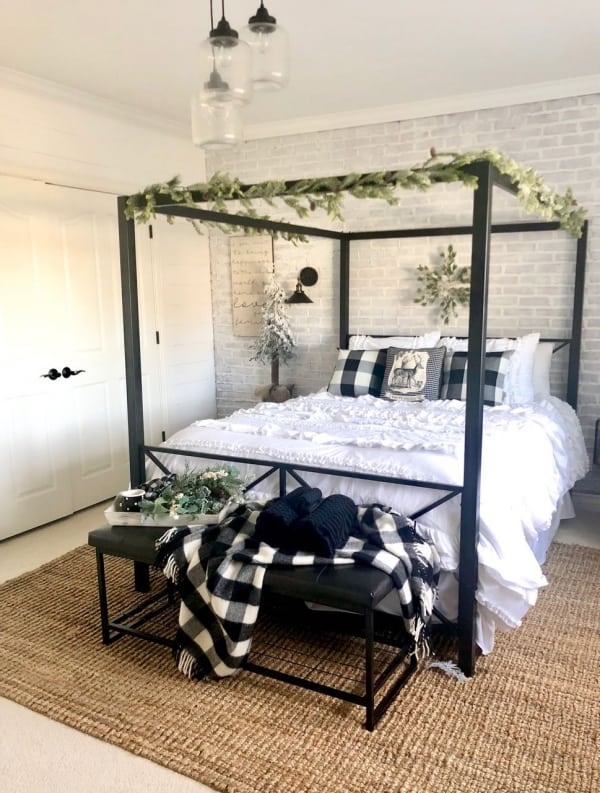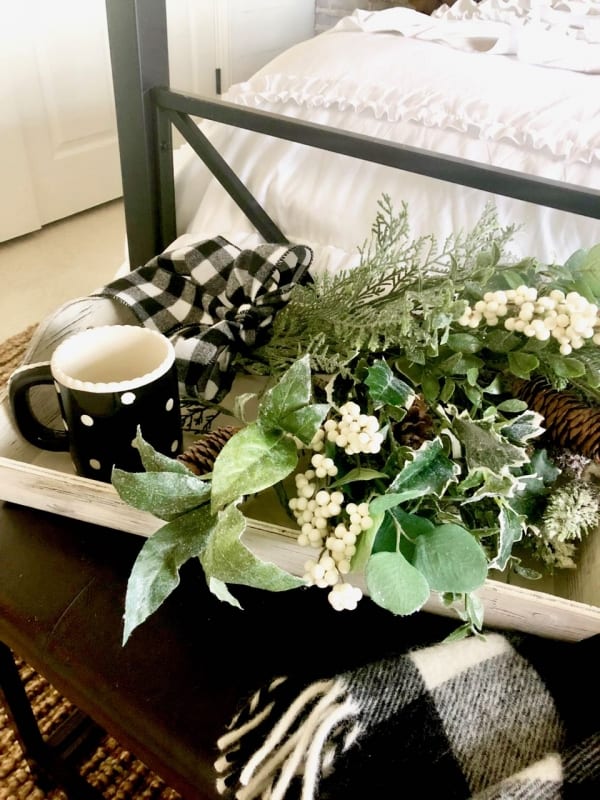 Simplicity was what I wanted with decorating our guest bedroom for Christmas! The rest of my home is very colorful. The front porch matches this bedroom in the black and white color look for Christmas.
I am sure looking forward to our kids coming home for Christmas. I hope you are having a wonderful holiday! Merry Christmas to all!
Here are some of the things you need for decorating your guestroom bedroom: