This post may contain affiliate links that, at no additional cost to you, I may earn a small commission. Read our Disclosure Policy.
Check out this absolutely darling playhouse! Laurel over at Parcel and Frock came up with the rough plan for this cute and charming playhouse. After trying unsuccessfully to hire contractors and playground building companies to take her design and make it a reality, Laurel hit upon the genius idea of reaching out to a local career center. So smart! I would never have thought of that but it makes perfect sense. Vocational schools, tech schools, career centers and high schools tend to have wood shops and some might even be able to help you!
The windows were salvage windows that had the glass removed and replaced with plexiglass for safety. Genius.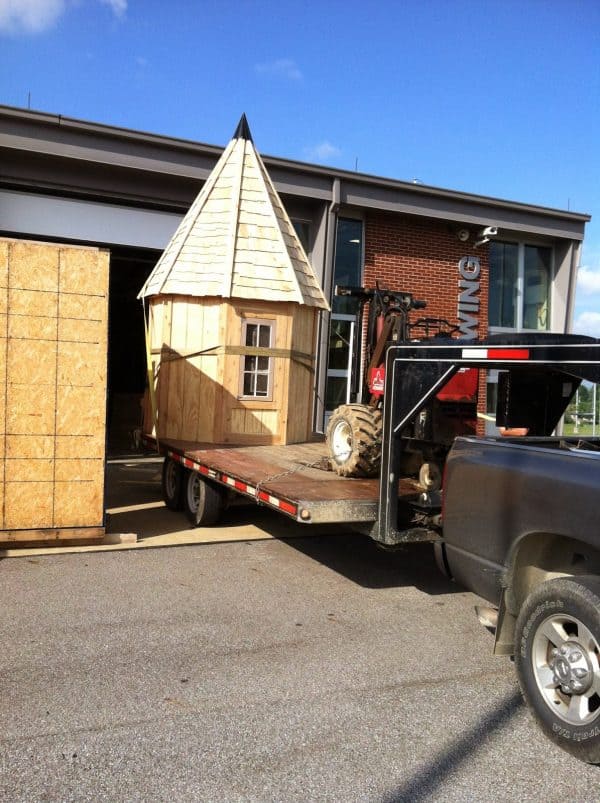 Once the project was completed, they hired a truck to move it home.
Look how magical it is! I love the chalkboard door! These kids will build so many memories for the kids to remember for the rest of their lives. A playhouse is so much fun and help kids let their imaginations run wild!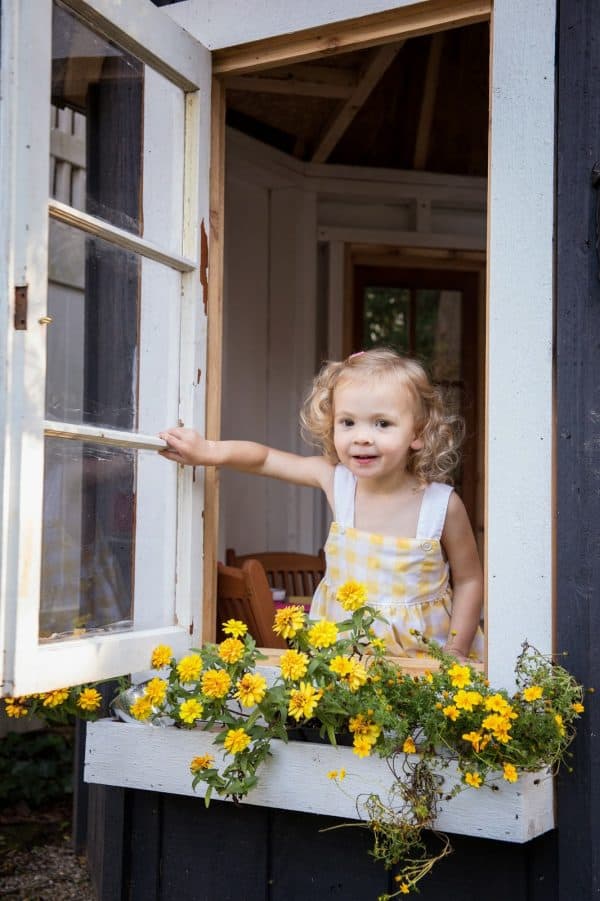 I can barely handle this flower bed. Perfection.
A little paint, a few flowers and viola! So cute! I also love the pavers leading up to the playhouse. Makes it feel real!