This post may contain affiliate links that, at no additional cost to you, I may earn a small commission. Read our Disclosure Policy.
If you are looking for Christmas decor ideas, you might want to check out my holiday home decorations.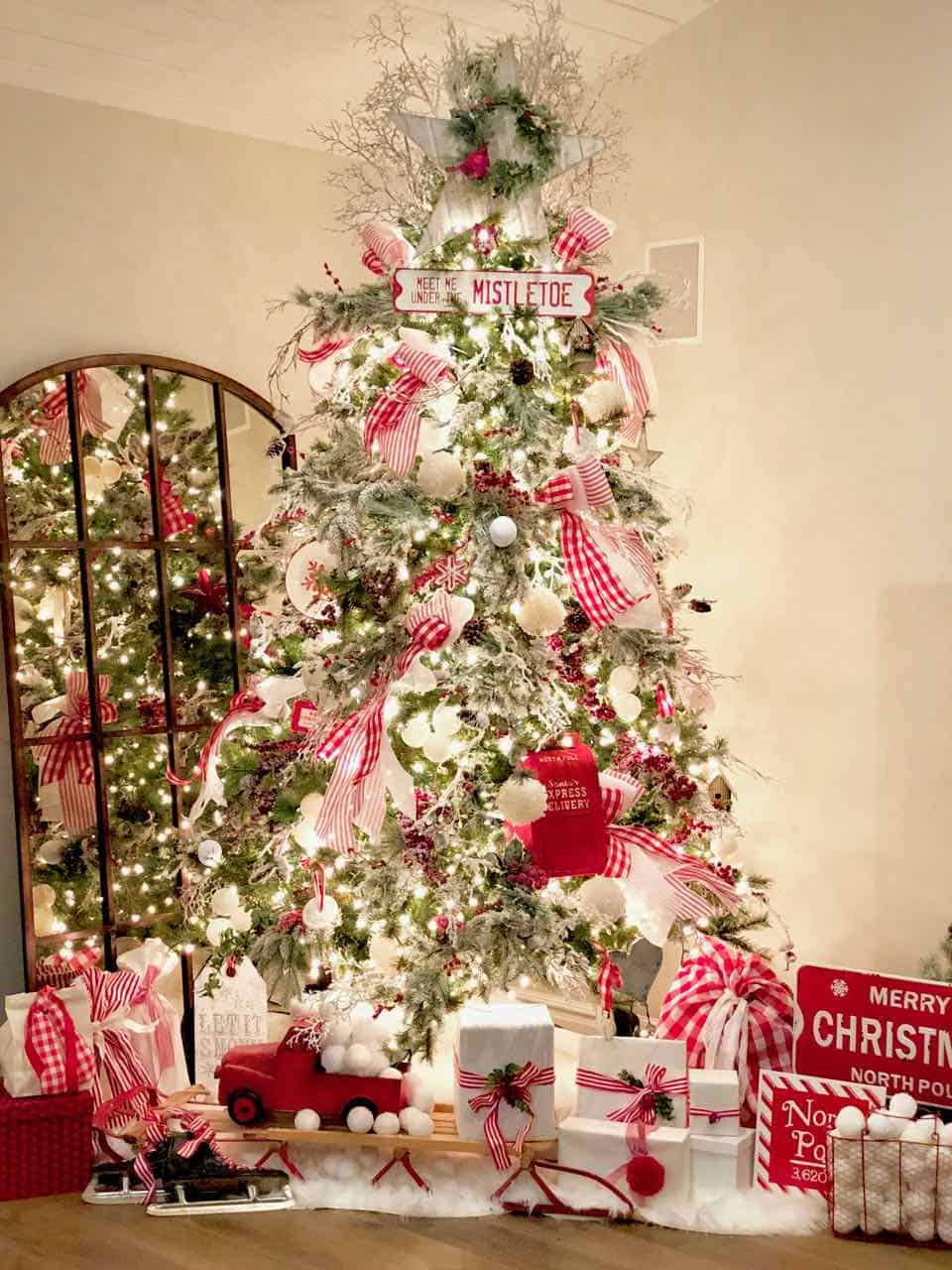 I took picures of my Christmas tree and fireplace decor at night.
The pictures look so different than during the day. This tree is similar to my last years tree that was photographed for a magazine.
This Christmas tree is a little taller with different ribbon and mainly the same ornaments.
My husband says this is his favorite Christmas tree I've ever designed.
He will be sitting on the couch and casually mention how much he loves this Christmas tree. Makes me feel good to hear him say that.
I am sharing lots of Christmas decor pictures…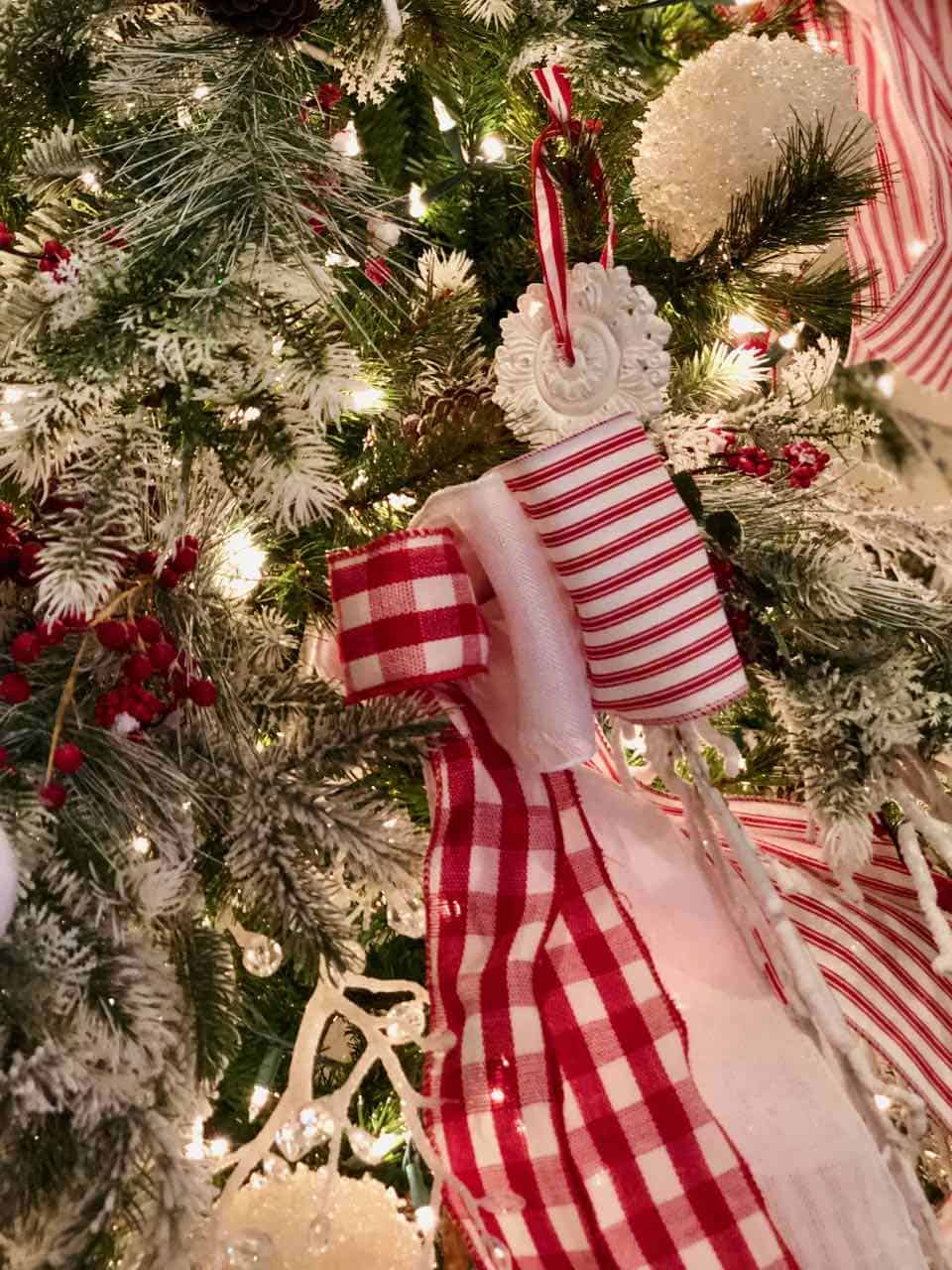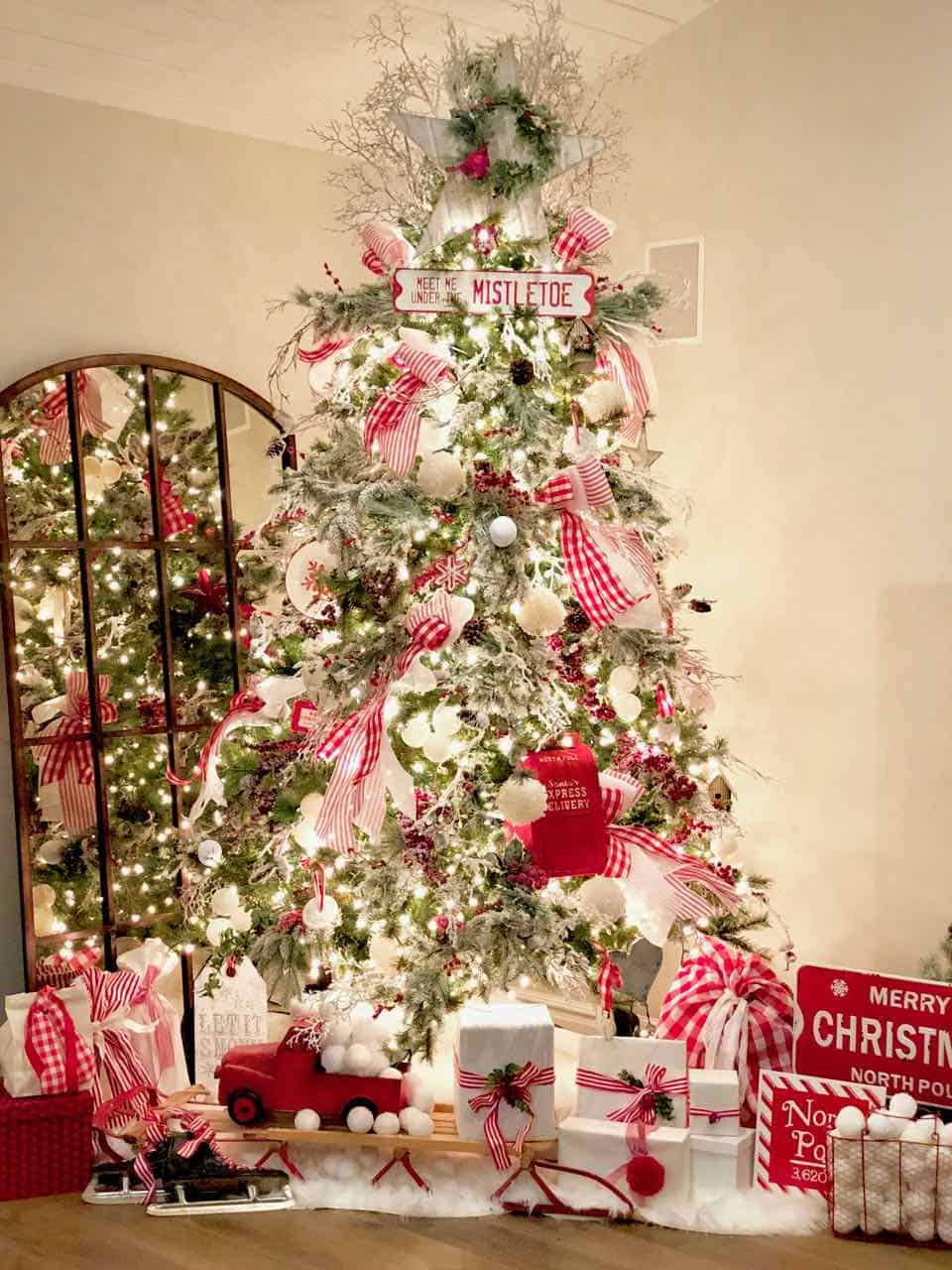 Red, white, and green color combo really never goes out of style! It's still brings a very Christmassy feel! Love it!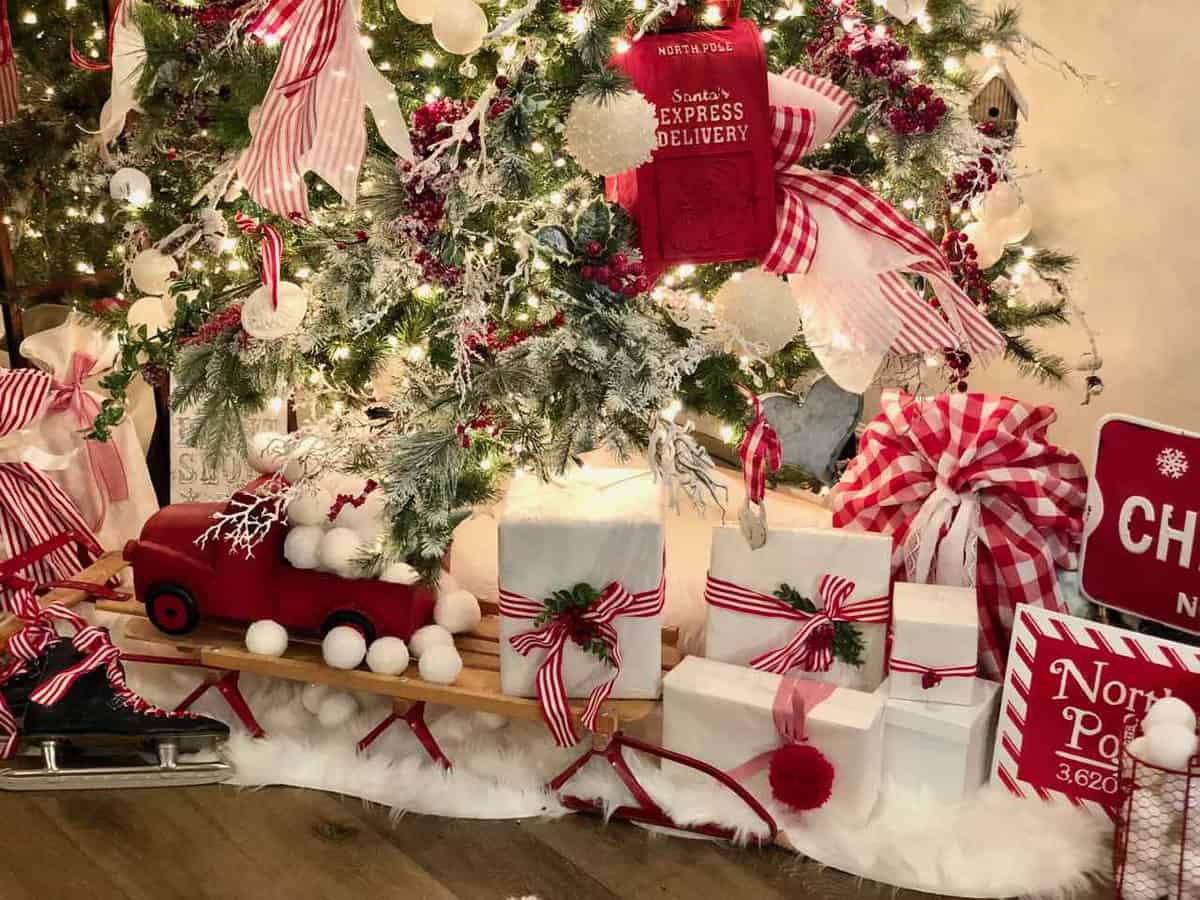 A nice big Christmas greeting always warms a space, and on top of the mantle is a perfect spot!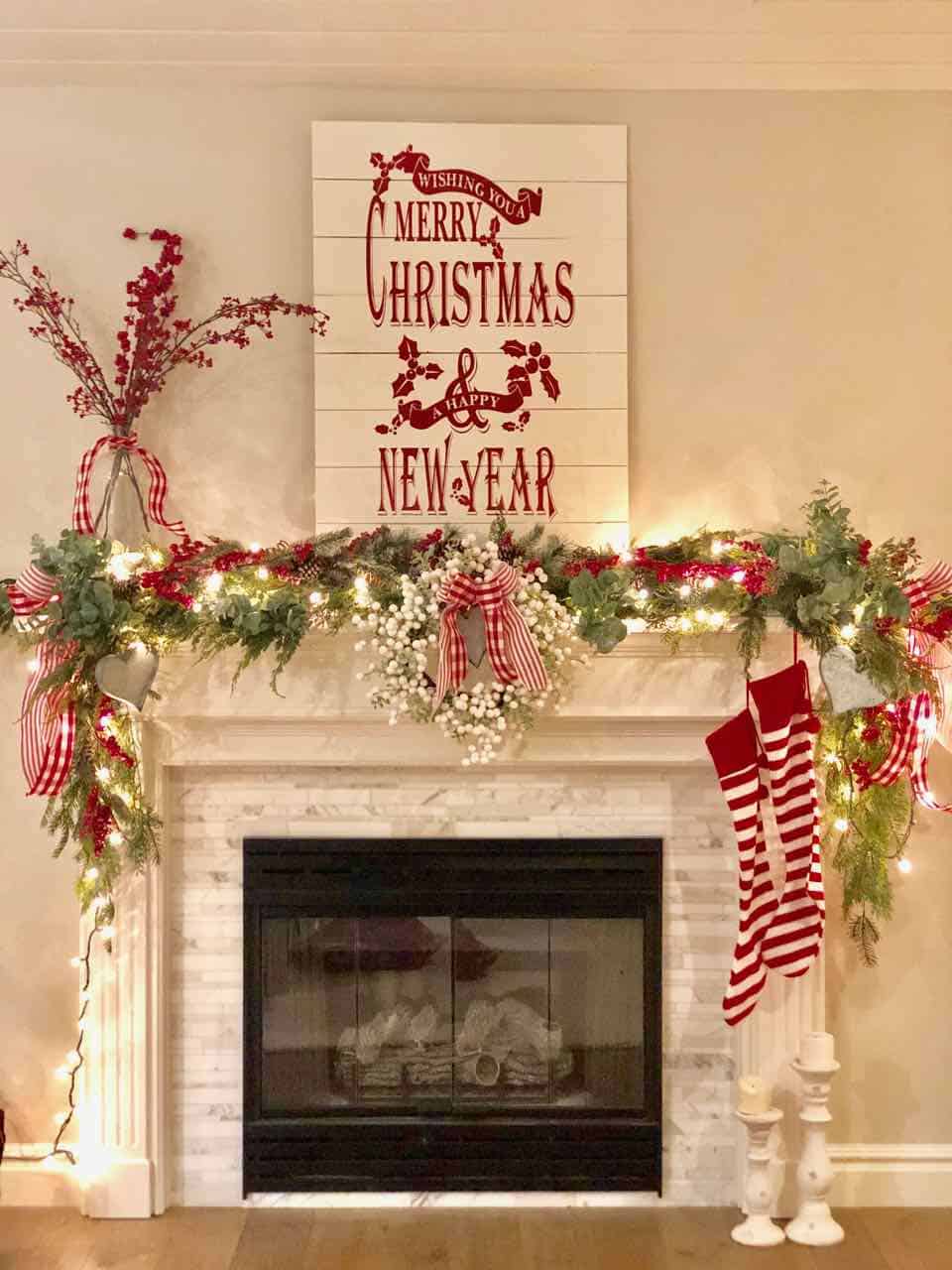 I love inserting a pretty heart somewhere to make the feel a lot more warm and inviting.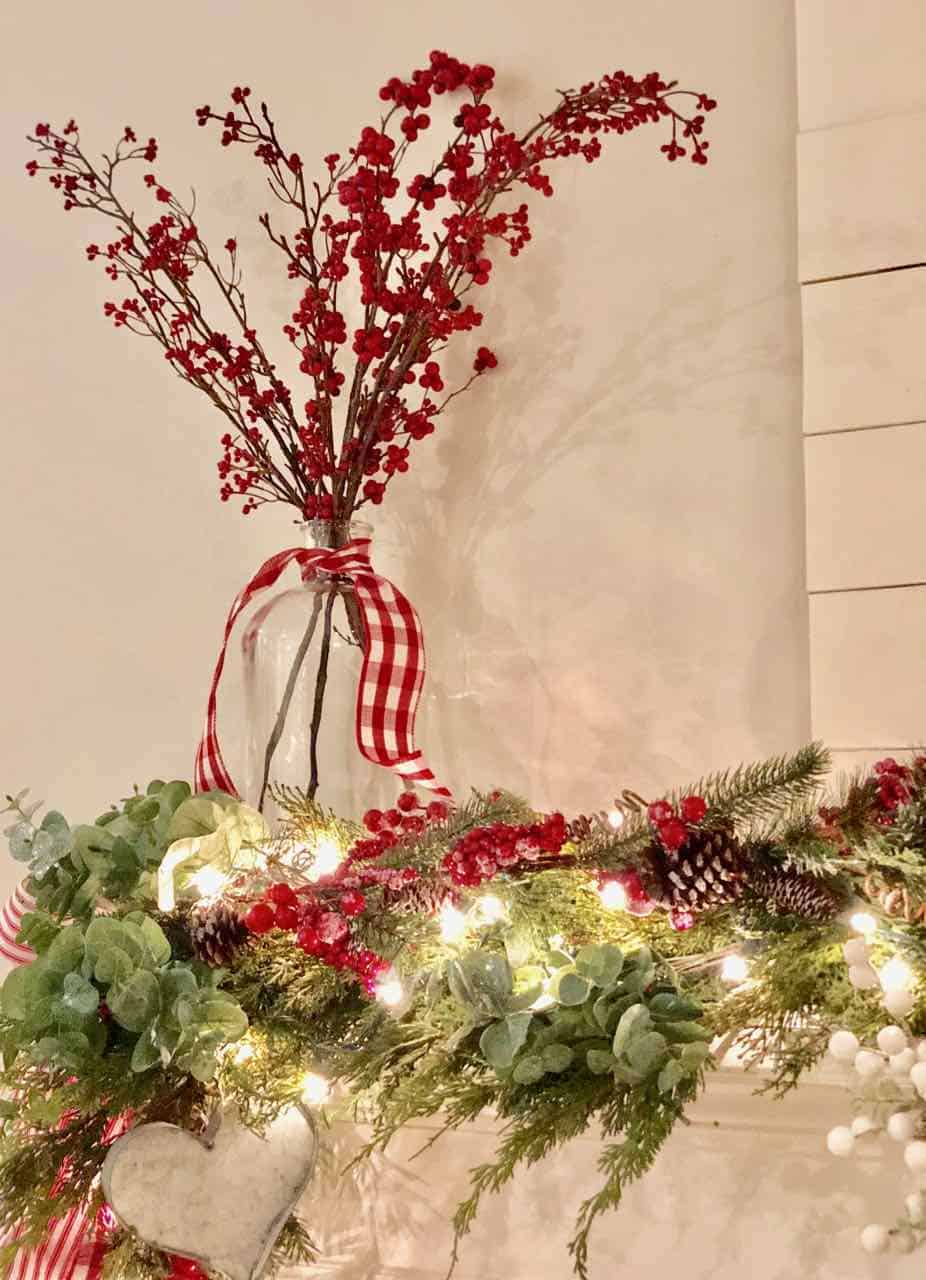 Don't forget the stockings!
I hope you like these Christmas decor ideas! Which element is your favorite! Mine is always the tree!
Here are some cute red-and-white themed Christmas decoration you can use!