This post may contain affiliate links that, at no additional cost to you, I may earn a small commission. Read our Disclosure Policy.
Normally January is the longest month of the year for me but this year I feel like it just flew by! Now, it's the very last day of January and that means that February will, in-fact, be here before we know it! And in February I have all my sights set on anything Valentine's Day themed which also means that chocolate covered foods are on my list of "must haves"- especially chocolate covered cherry foods! I don't know what it is a about chocolate and cherry, but it's like they were meant to go together! These 8 chocolate covered cherry recipes are delicious, decadent, and perfect for Valentine's Day!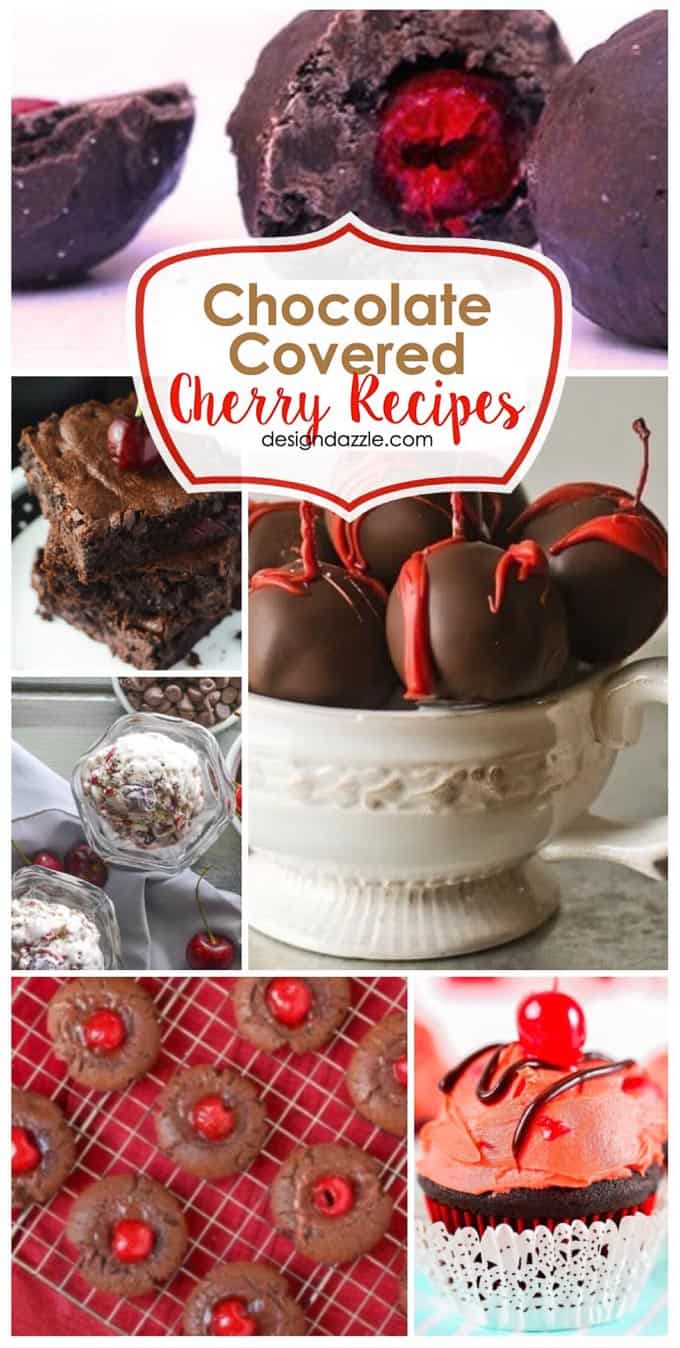 Amish Chocolate-Covered Cherries – Tastes of Lizzy T– what a fun twist on the typical chocolate covered cherry recipe! I can't wait to try these!
Chocolate-Covered Cherry Cookie – Food Folks and Fun– because cookies aren't already good enough, lets make them chocolate covered cherry cookies! Yum!
Chocolate-Covered Cherry Cupcakes – Baking Beauty– I am always in the mood for a cupcake! I can't wait to try these.
Black Forest Brownies – The Crumby Kitchen– I love Black Forest brownies! These might be my favorite recipe here.
Copycat Ben & Jerry's Cherry Garcia No-Churn Ice Cream – 4 Sons "R" Us– this looks delicious and SO simple to make!
Chocolate-Covered Cherry Pie – Bunny's Warm Oven0– I love cherry pie but I've never thought to make it chocolate covered.
No-Bake Chocolate Cherry Cookie Balls Recipe – Cutefetti- I am all about no bake desserts. These look so unique and delcious!
Homemade Chocolate-Covered Cherries – An Alli Event– There can never be too many chocolate covered cherry recipes!
What do you think about these recipes? Do you like chocolate covered desserts for Valentine's Day?
If you liked this post then you might like some of our other Valentine's Day desserts posts: