This post may contain affiliate links that, at no additional cost to you, I may earn a small commission. Read our Disclosure Policy.
The kitchen is the room in my house that contains the most stuff! There are so many little (and big) things contained in a kitchen to make it functional. Unfortunately, the most stuff you have the harder it is to keep it organized! That is definitely the biggest problem that I have with my kitchen. So I have round up my 9 favorite ways to keep your kitchen clean and organized, regardless of how many extra lids, or containers of cereal you might have :).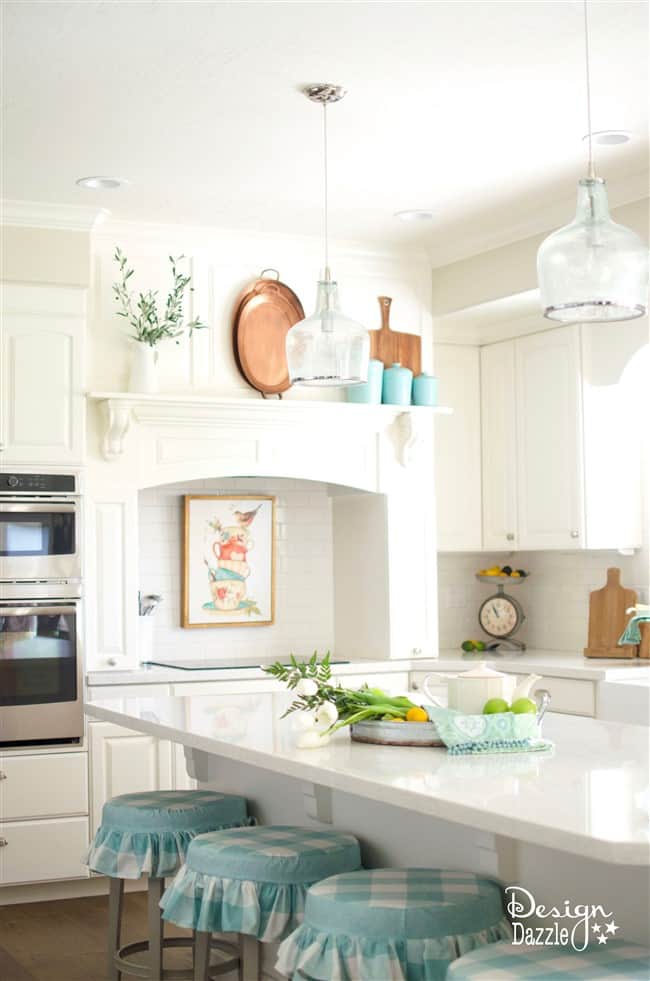 I recently re modeled my kitchen and added a ton of storage! Some of my ideas are different and creative! I have included a couple of them in this post.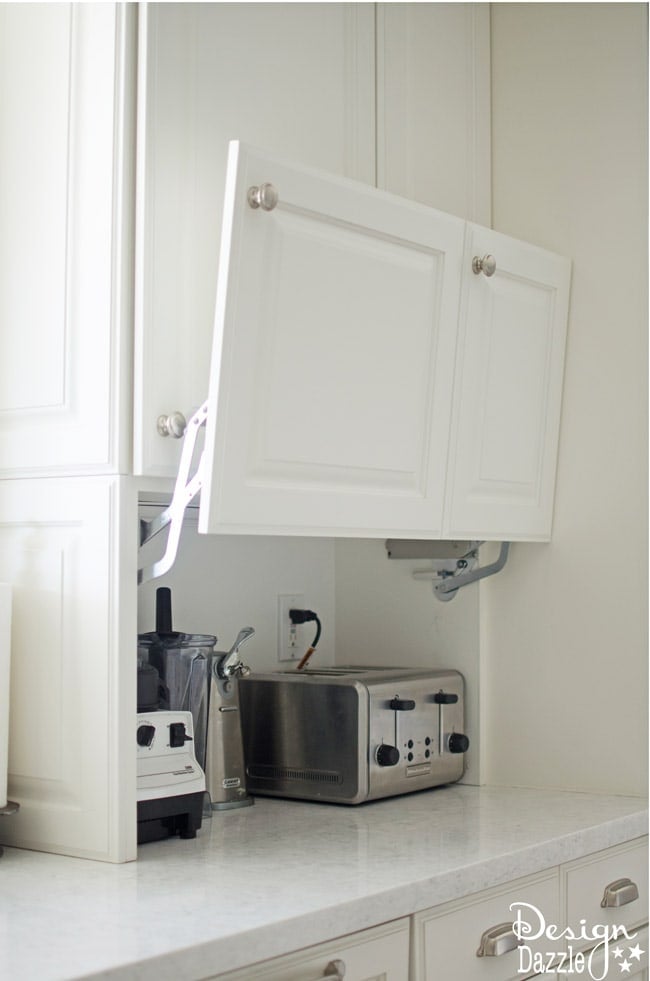 Check out the hidden kitchen storage post on my site here.
Tidy Mom has 8 fantastic ideas to keep your kitchen organized!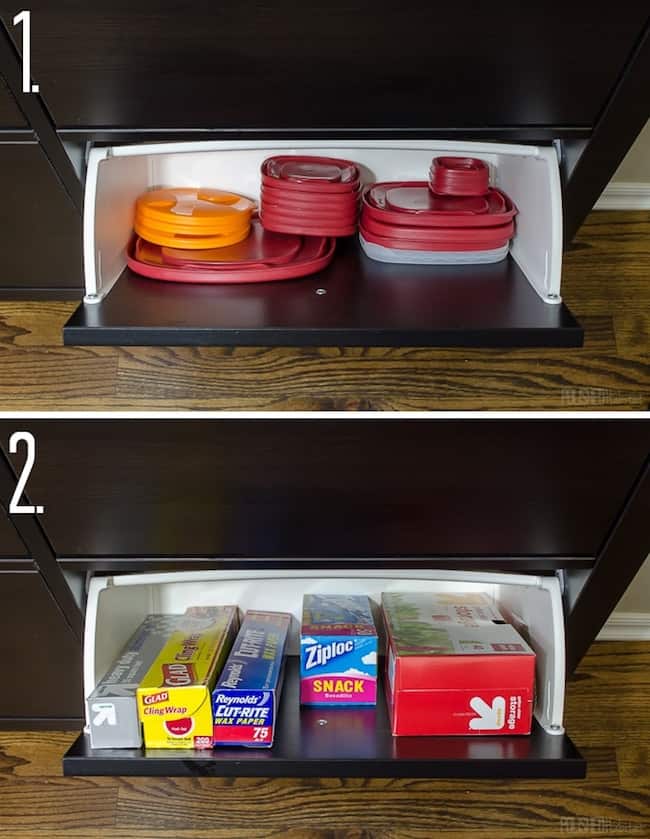 Polished Habitat has 14 ways you can use a shoe cabinet for kitchen storage!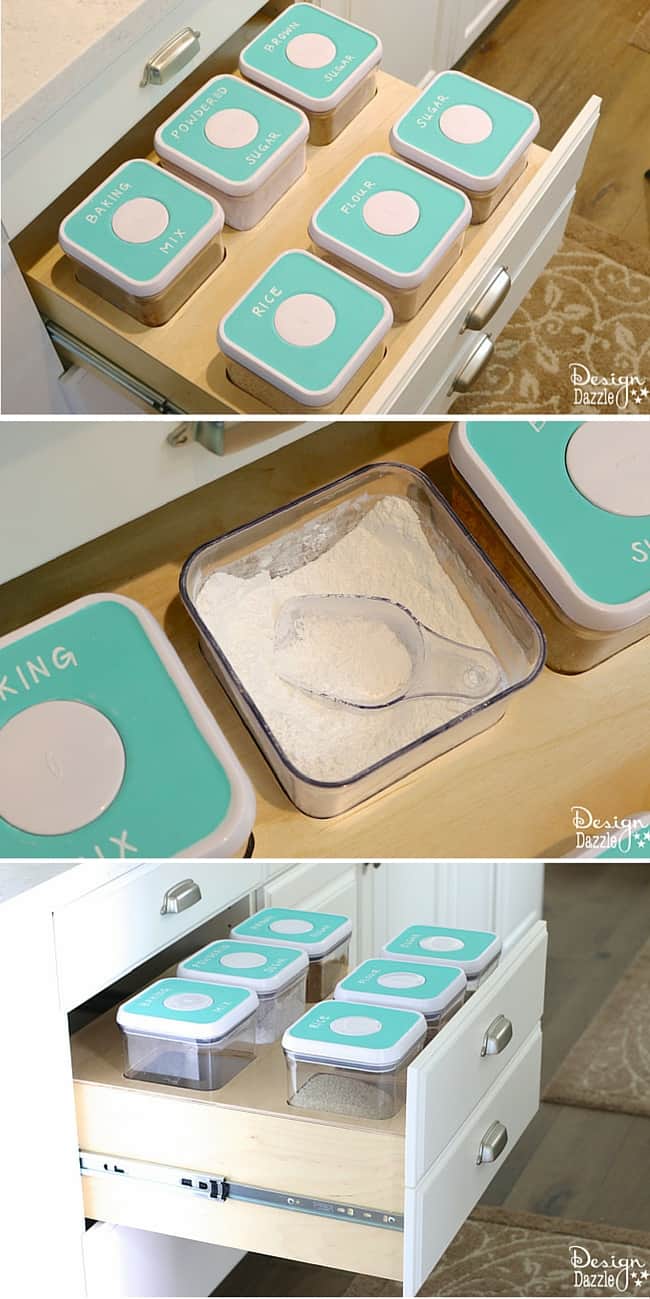 This Baking Zone keeps everything I bake with extremely organized in my kitchen!
I love the idea of having an Appliance Garage from Julie Blanner.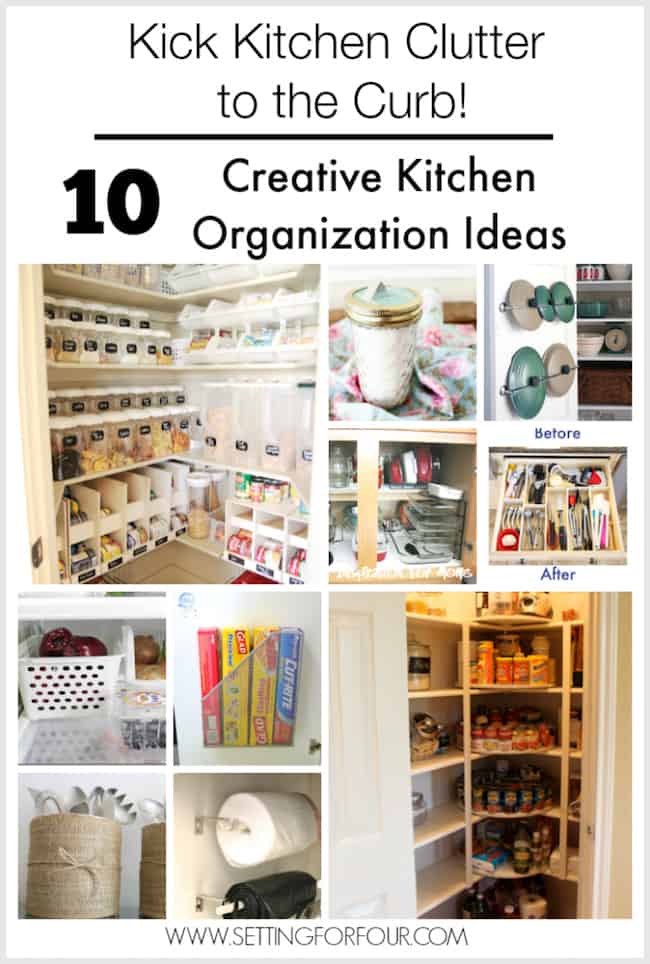 Setting For Four has 10 great budget friendly ideas for kitchen storage!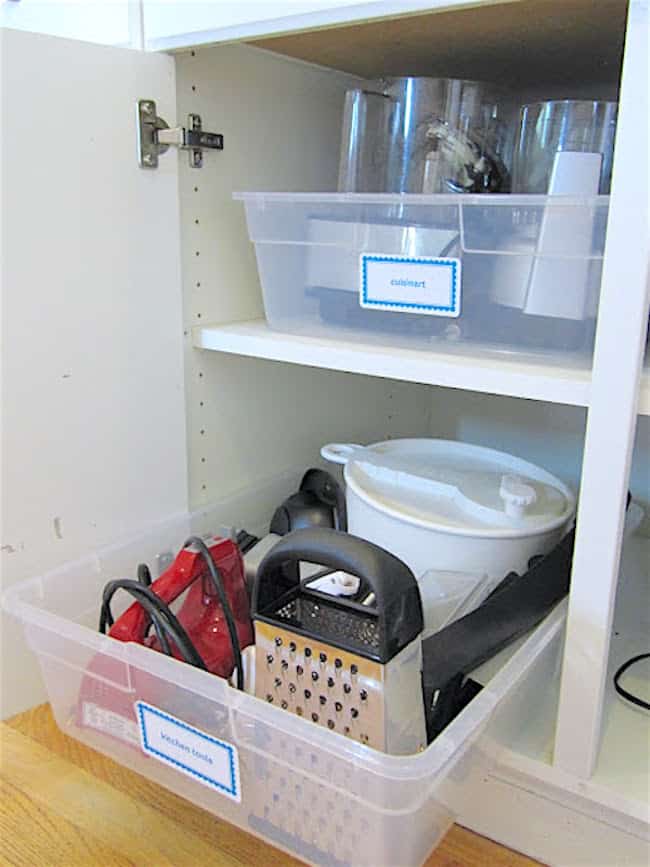 Refined Rooms has some awesome ways to start the organizing process in your kitchen!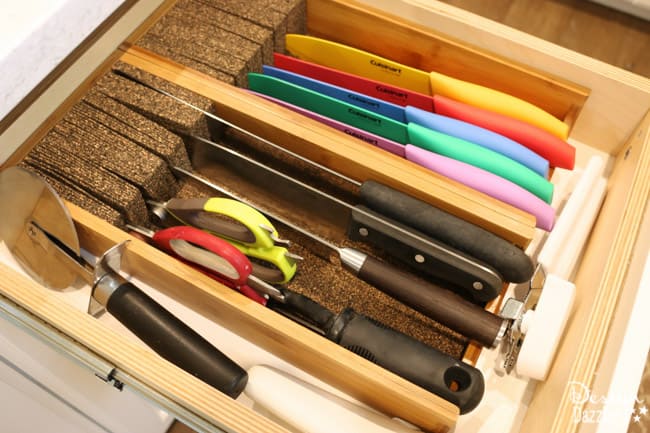 I love having my knifes all organized in my kitchen! Find out how I did it here.
This post from Polished Habitat has some great tips and tricks on organizing your kitchen!
Do you have any great ideas that you use to keep your kitchen organized? I would love to hear them!