This post may contain affiliate links that, at no additional cost to you, I may earn a small commission. Read our Disclosure Policy.
Mocktails (yep, it's exactly what it sounds like, cocktails that have been modified to be non-alcoholic) are wonderful things to have in holiday arsenal. They're kid friendly, perfect for many diets and lifestyles, and also a great way to celebrate responsibly. Plus – most of them taste just as awesome, if not better, than they're alcoholic counterparts. I have always been a fan of having fun and different drinks at holiday parties and these mocktails are just that!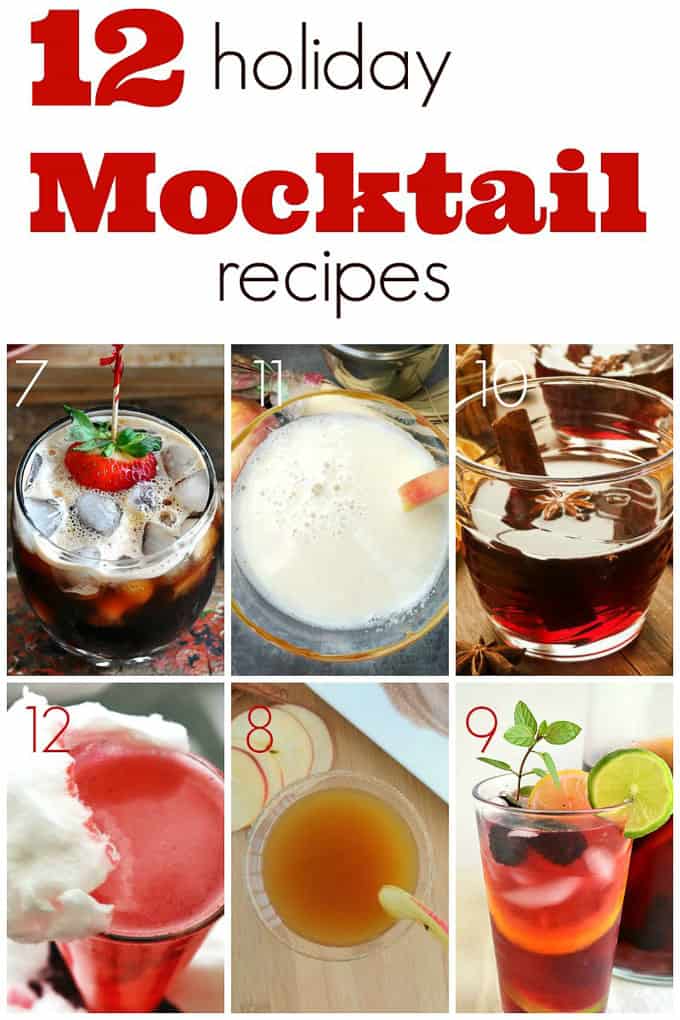 From the classic Virgin Bloody Mary to a Blue Hawaiian Mocktail, to Martini Mocktails – we've found something to please every one of your guests over this holiday season! These 12 Merry Making Mocktail Recipes are also going to help make your New Year's Eve bash a huge success!
I don't know about you but I'm dying to make one of these for my New Year's Eve party! Which one are you planning to make? I would love to hear in the comments!
If you like this New Year's Eve post then check out some of out other New Year's Eve posts:


Title:
12 Holiday Mocktail Recipes
Mentions:
drink recipes, mocktail, mocktail recipes, New Year's, New Years drink recipes, New Years eve recipes, New Years party, recipes
Keywords:
mocktail recipes
Last Updated:
August 9, 2022