There's a great sense of fulfillment when you DIY kids furniture.
That piece of furniture becomes extra special since it's been crafted by your own hands and it was made from labor of love.
But most people are a bit hesitant making DIY kids furniture.
I know it seems very intimidating but our collection of the best DIY kids furniture will make you excited about making your first piece for your little one!
Keep in mind that safety always comes first and don't forget your safety gears.
Check out our list here: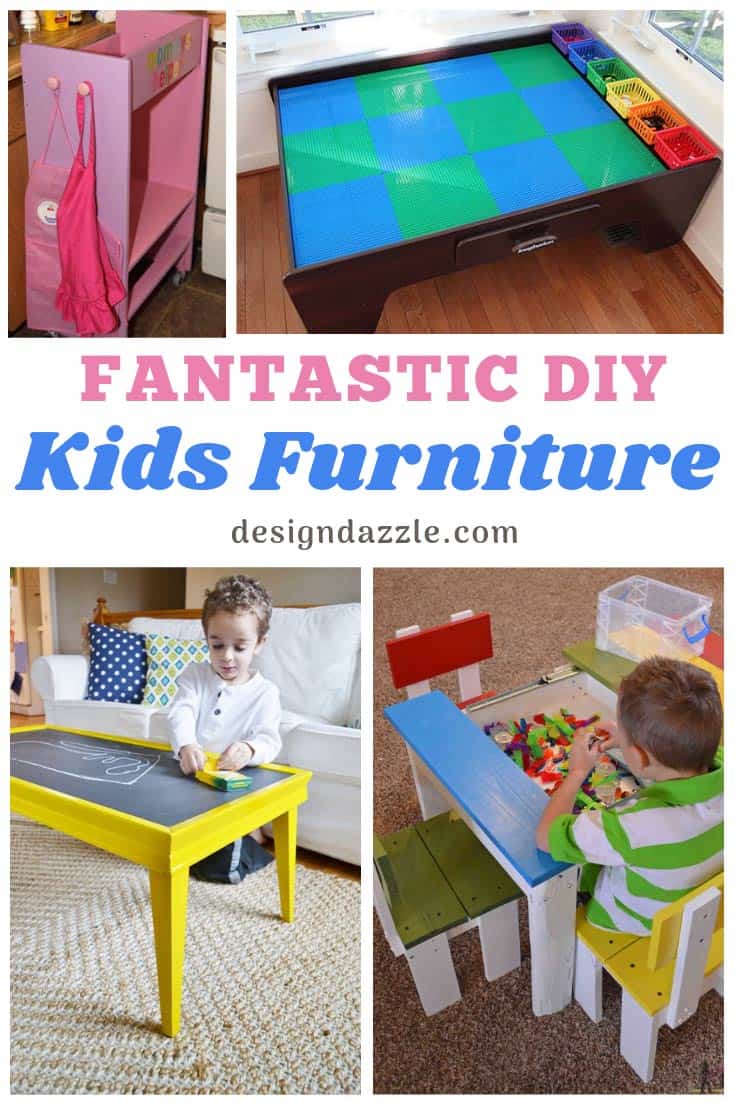 Simple Kids Table Chair Set from Her Tool Belt
Table Lego from The Gingerbread House
Upcycled Train Table into Frozen Playscape from What's Up Fagans
Train Table into Lego Table from Sunny Day Family
DIY Kid's Kitchen Helper Stool & Learning Tower from For the Love of Food
Chalkboard Coffee Table from Burlap And Blue
DIY Kids Chair from 5 Minutes For Mom
DIY Sensory Table from Pink Oatmeal
Simple Chalkboard Table from Messy Little Monster
Outdoor Art Table & Mud Kitchen from Rhythms of Play
Children Footstool from Fun Crafts Kids
DIY Playhouse Loft Bed from To Simply Inspire
These items might come in handy when making your DIY kids furniture!