This post may contain affiliate links that, at no additional cost to you, I may earn a small commission. Read our Disclosure Policy.
Personal handmade touches are the key to creating a party for your child that will be memorable for years to come. Whether you are looking for a way to create your own fringe letter garland, rainbow doodle cake, or even a donut balloon, check out these ten DIY party decor ideas whose bright colors and patterns are sure to ignite your imagination.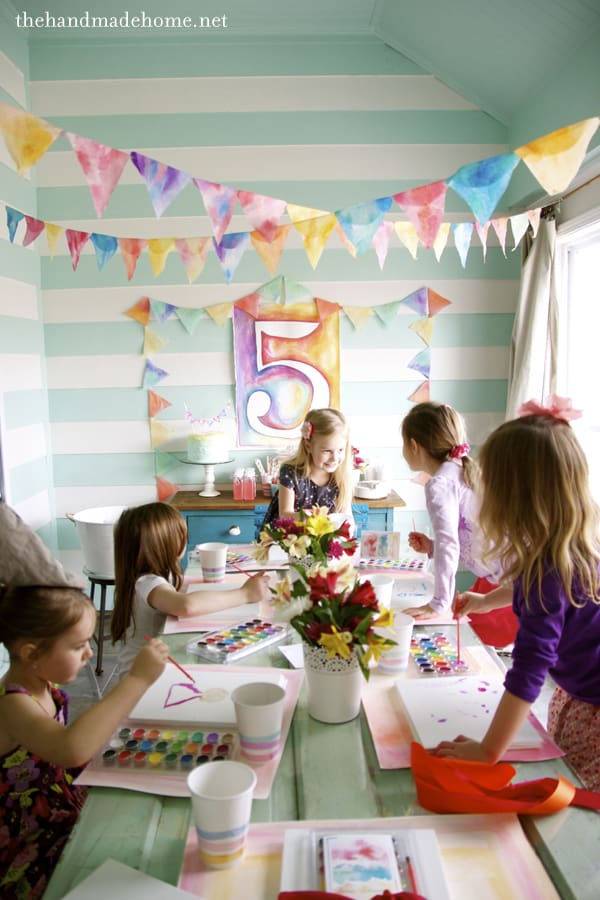 To celebrate your budding artist, capture the spirit of color by creating some watercolor party decor. Learn how to make these delightful watercolor banners and number sign by The Handmade Home.
These donut balloons are so delicious looking you can almost taste the sprinkles. Well, if sprinkles actually tasted like something, you could. Kelly from Studio DIY shares her obsession with donuts to create these scrumptious balloons sure to delight any mom child.
And why stop at delicious donuts, when you can create a birthday cake piñata? Studio DIY loves anything with sprinkles. Follow these simple steps to create your own piñata for your little one's fiesta.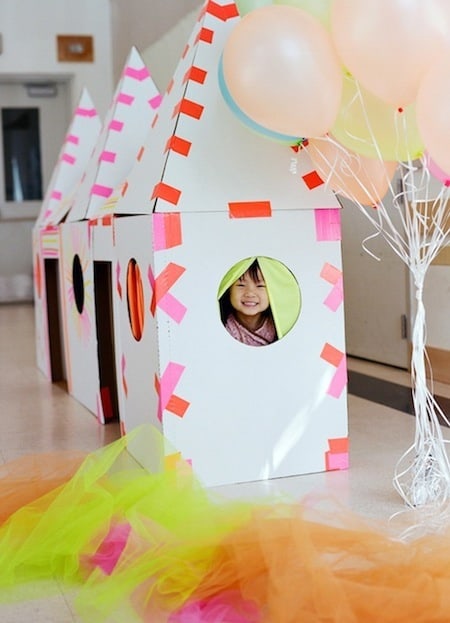 Never underestimate the power of cardboard and duct tape! As a parent you know those are the best toys anyway. Eunice from Hello! Lucky created these perfectly sized cardboard houses for their neon birthday bash.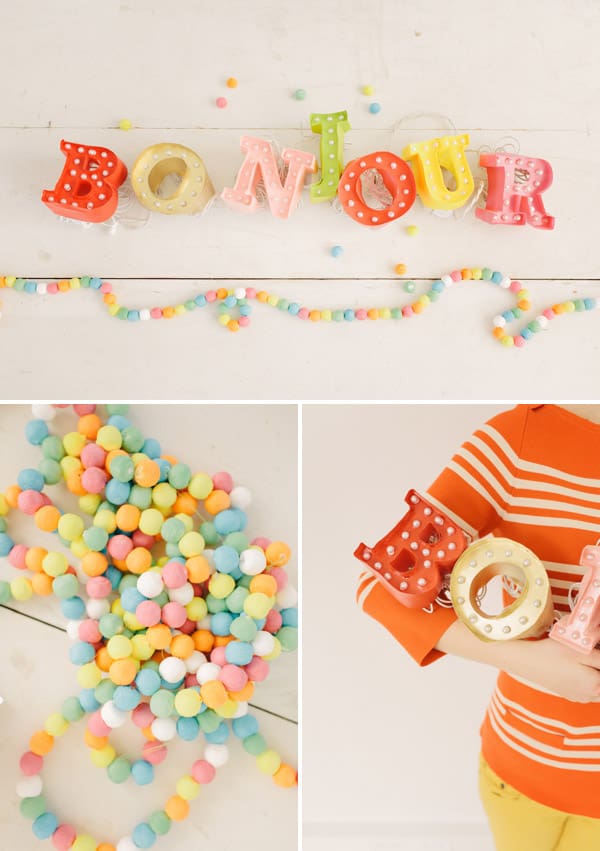 Add that special personalized touch with these dreamy mini marquee letters made from card stock. Oh Happy Day shares their free template and step by step instructions here.
Yarn and weavings have crossed over from the obsolete to the trending. Add any yarn banner to your next pretty princess party because even Rapunzel wants in on the tinted pink hair craze. Check out this tutorial by Creative Bug.
What is party decor without pretty food to eat? Have the birthday boy or girl help decorate their very own birthday cake! Check out Sweetapolita's ingenious Rainbow Doodle Cake created with Whisk Kid's cake recipe and some AmeriColor Food Colour Markers. Who wouldn't want to illustrate their favorite things on a scrumptious cake?
This modern dinosaur party from Jennifer Laura features so many manly touches for your little man, including these dinosaur planters. Jennifer shares how to make these painted, party-hat-sporting, plant-packing dinos and which plants are perfect to use.
Who wouldn't want these fishies swimming in their party drinks? Oh Happy Day shares their free printable to make any fishing party a swimmingly good time.
Do you love the look of fringe but don't have the patience for making it? Hank and Hunt share their secret to creating an easy fringe letter garland.