This post may contain affiliate links that, at no additional cost to you, I may earn a small commission. Read our Disclosure Policy.
It's always fun to reveal my Michaels Makers Dream Tree. This is my fourth challenge and although it's a lot of work it's always rewarding designing and decorating a tree. Last years tree was all about plaid, chalkboard, snow tipped branches and red sweater balls. This year it's all about a Winter Wonderland Glam Christmas Tree – snow branches, gold and cream ribbon, gold and white flowers with lots of bling and touches of galvanized metal!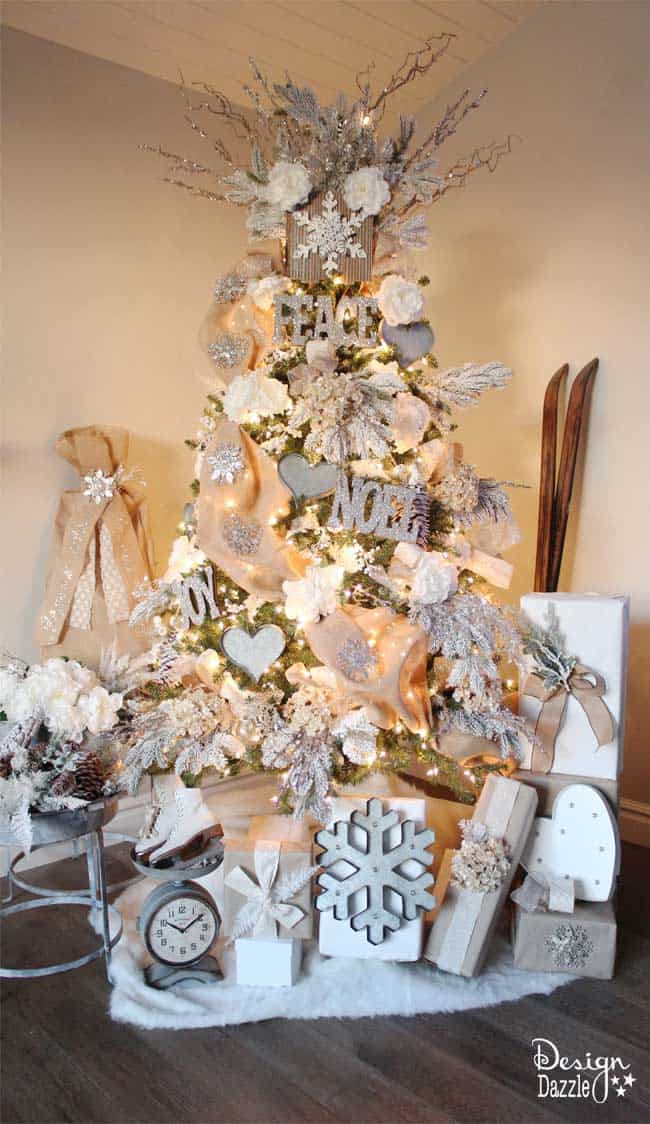 This is a picture of the Christmas tree in the evening.
Holiday decor items and embellishments to check out:
Glittered Noel, Peace and Joy cardboard words
Galvanized metal ornaments and decor items
Gold hydrangeas
White roses with touches of glitter
Wide burlap created into designer ribbon. Embellished with vintage silver ornaments.
White tipped snow branches
Gold sparkle branches
Gold, burlap and cream ribbon
Pinecones
Galvanized marquee snowflake
Cream colored marquee heart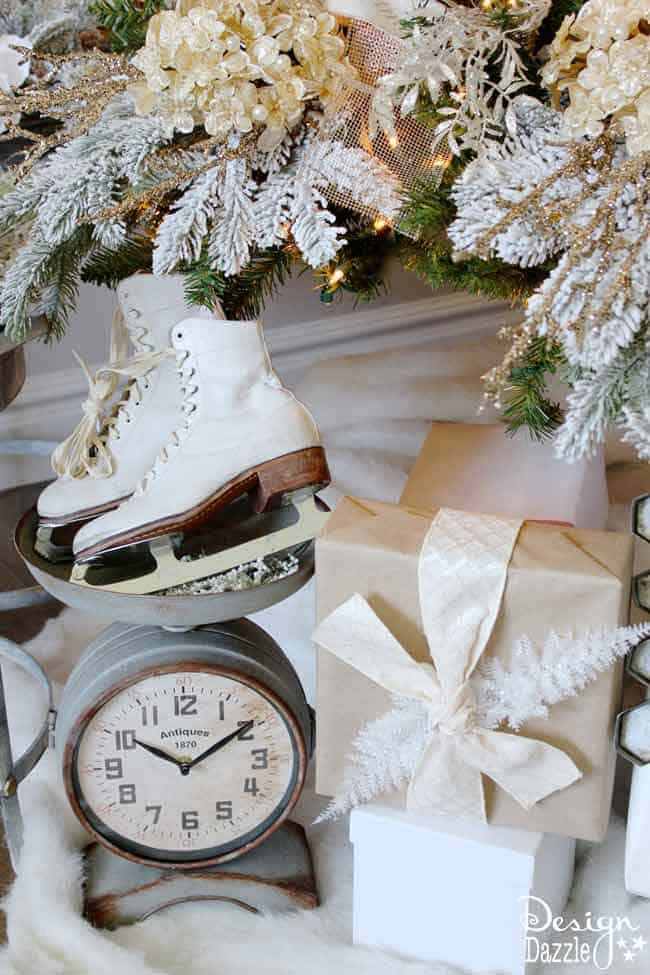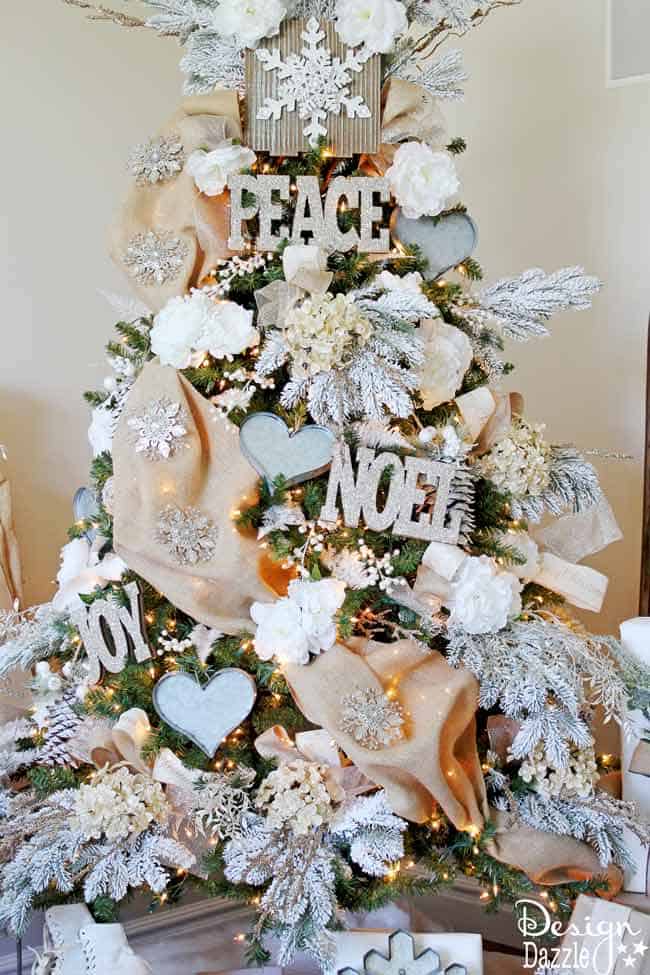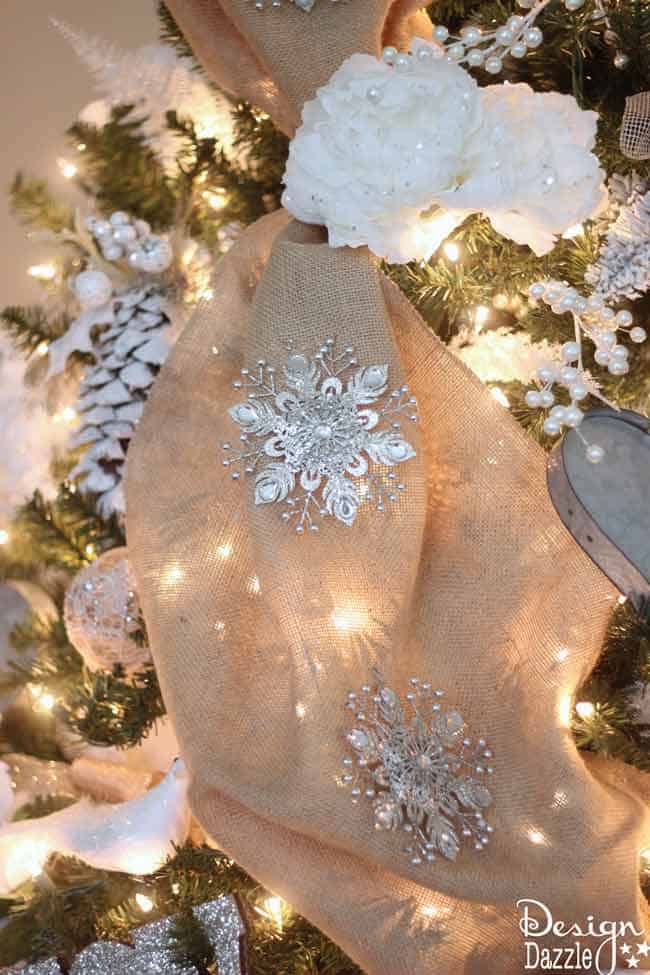 Any guesses on what this burlap is?? How about a table runner! I wanted to use extra large ribbon which is hard to find! So when I saw this burlap table runner I thought it could work. And it did! I glued on ornaments as embellishments to dress it up and give it some glam.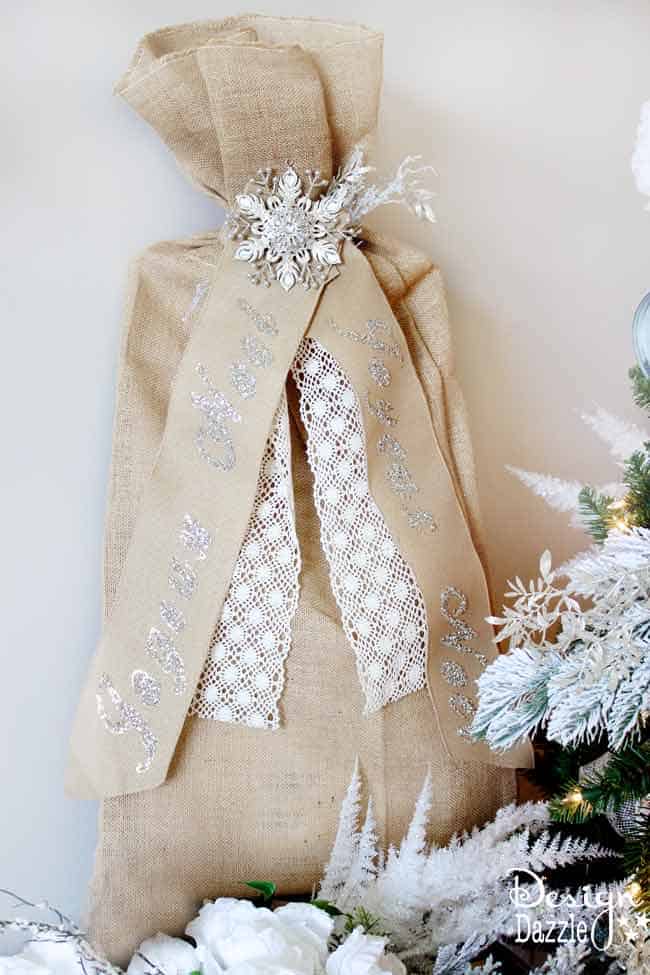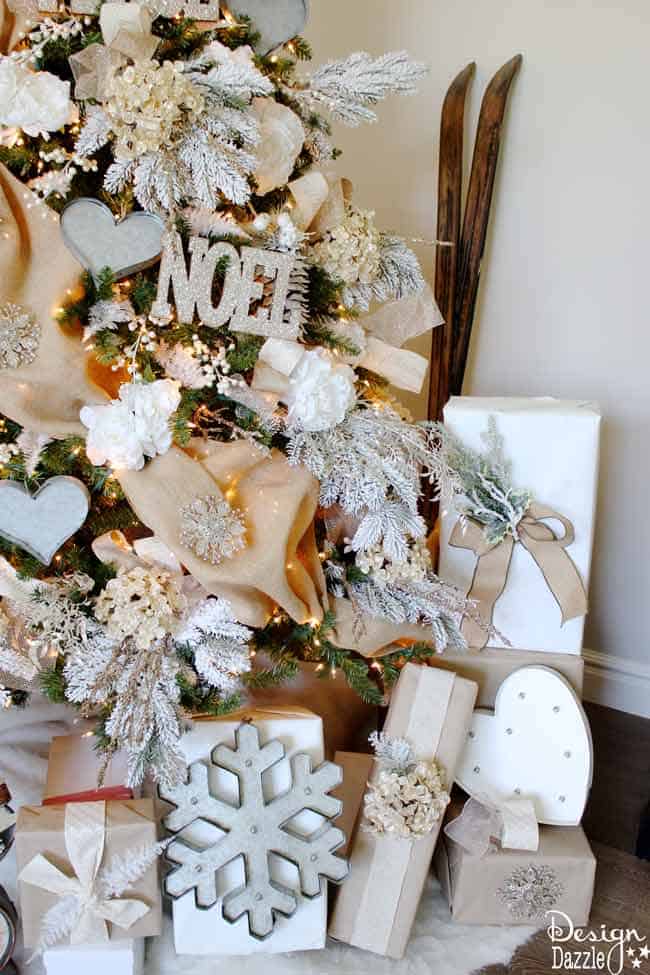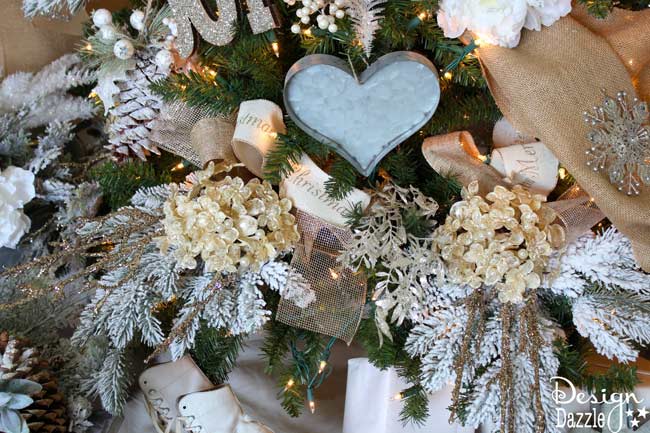 Here's the last three years of my Dream Christmas Trees: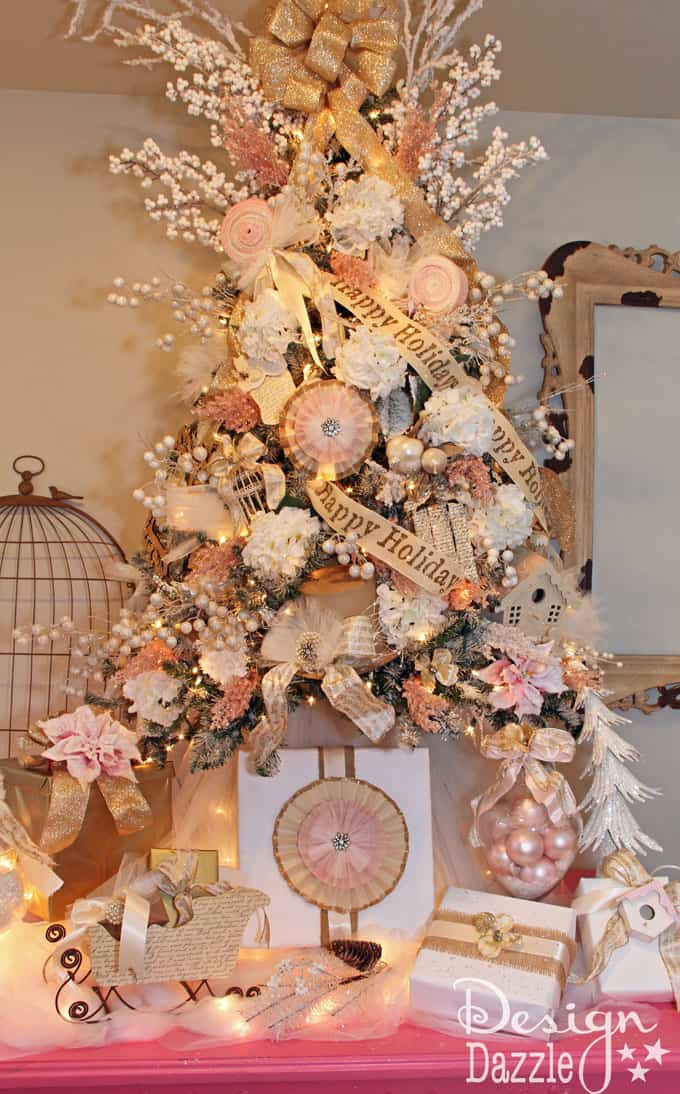 · Inspired to start decorating your own tree? Make sure you visit Michaels' blog, The Glue String, to see the other 49 Michaels Makers' dream holiday trees that were created this year.
· From now until November 14, you can get FREE shipping on all Christmas trees that are 6ft or taller on Michaels.com!
· If you're just getting started on your holiday decor, you can also check out some of the ornament projects and tutorials available on Michaels.com.
You'll want to see my Michaels Makers friends Christmas Trees. I have such talented friends!
Thank you Michaels for providing me with a gift card and Christmas tree for decorating! All opinions and ideas are my own.


Save