This post may contain affiliate links that, at no additional cost to you, I may earn a small commission. Read our Disclosure Policy.
It's my birthday today (I'm turning 39 or so ; ) ) *wink*!! I've got a full day planned so I'm reposting the witch's legs I made last year. I wish I could show you pictures of my Witches Tea Party from last October. My computer crashed and took several months of pictures with it – including my Witches Tea table decor. The witch's legs were used as the focal point of the table a "hanging chandelier". Our family room has high ceilings so I made extra long legs so the bottom of the "witch's boots" hung about one foot above the table where guests were seated.
Striped stocking witch's legs hang from the ceiling to make a whimsical centerpiece for my Witches Tea Party. The black umbrella creates the look of the bottom of a witches dress with "crinoline" (fluffy underskirt) added to complete the look of a dress! It's impossible to make witch legs without adding the iconic black boots. I love the look of the skinny, bumpy legs and large witches feet!
Tutorial: how to make whimsical witch's legs….
Stuff a pair of black and orange striped stockings with batting (it will be lumpy).
Draw the outline of witches boots onto black fabric (chalk is easy to draw on dark fabrics). Make sure to make the boots large – when stuffing and sewing they shrink in size. Sew around the edges (except the top) turn inside out and fill with batting. I hot glued the boots onto the stockings and then hand sewed a couple of stitches to the front and back of the boots to hold in place.
To create the look of crinoline – I used black tulle. I cut pieces approximately 20 inches long.
I snapped off the umbrella handle – easy to do considering this is a dollar store umbrella. Tie the stockings onto the spokes of the umbrella.
Tie the tulle onto the umbrella spoke.
 This is the umbrella turned upside down with all the tulle tied onto the umbrella.
This DIY project makes a great whimsical hanging focal point!
Adult Orange and Black Striped Panty Hose
Tulle Bolt (54″x50yd-Black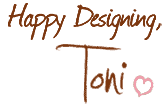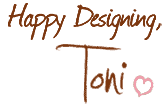 Title:
Whimsical Witch's Legs
Mentions:
halloween decorating ideas, halloween ideas, holiday ideas
Last Updated:
February 16, 2018