This post may contain affiliate links that, at no additional cost to you, I may earn a small commission. Read our Disclosure Policy.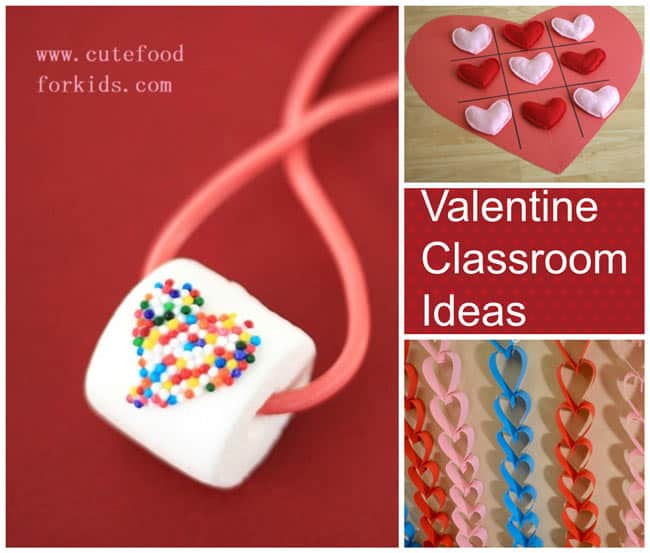 Valentine's Day is coming up before you know it! If you are a room mom or teacher looking for ideas to do for your Valentine's party we collected 20+ ideas that will keep your students entertained. These Valentine's Day classroom activities don't require a lot of work and most of them don't even involve candy so you won't have students filled up on sugar!
Make a Valentine's Day word search, this one is super cute with the 3D foam shapes.
Okay so this one might involve a little sugar, but how fun is a sugar cookie decorating station?
Little boys would love this activity. Let's be real they hear love "bomb" and they will be so excited!
This marshmallow candy necklace is actually super cute, you could also string on some fruit loops for more colore.
Okay I love, love, love these valentine bracelets!
This activity is so appropriate for school. Valentine bookmarks!
Here is another game that can be played in the classroom!
Heart flower bouquet is always a lovely idea!
You can make necklaces with buttons and hearts.
Have a room mom make these super awesome marshmallow pops for the party!
These love goggles are super easy to make in the classroom!
Love the heart paper chain via Moms & Munchkins and designed by Not Just A Mommy!
Title:
Valentine's Day Classroom Activities
Mentions:
valentine's day crafts, valentine's day party, valentine's day treats, valentines, valentines day
Keywords:
valentine's day classroom activities
Last Updated:
August 15, 2020