This post may contain affiliate links that, at no additional cost to you, I may earn a small commission. Read our Disclosure Policy.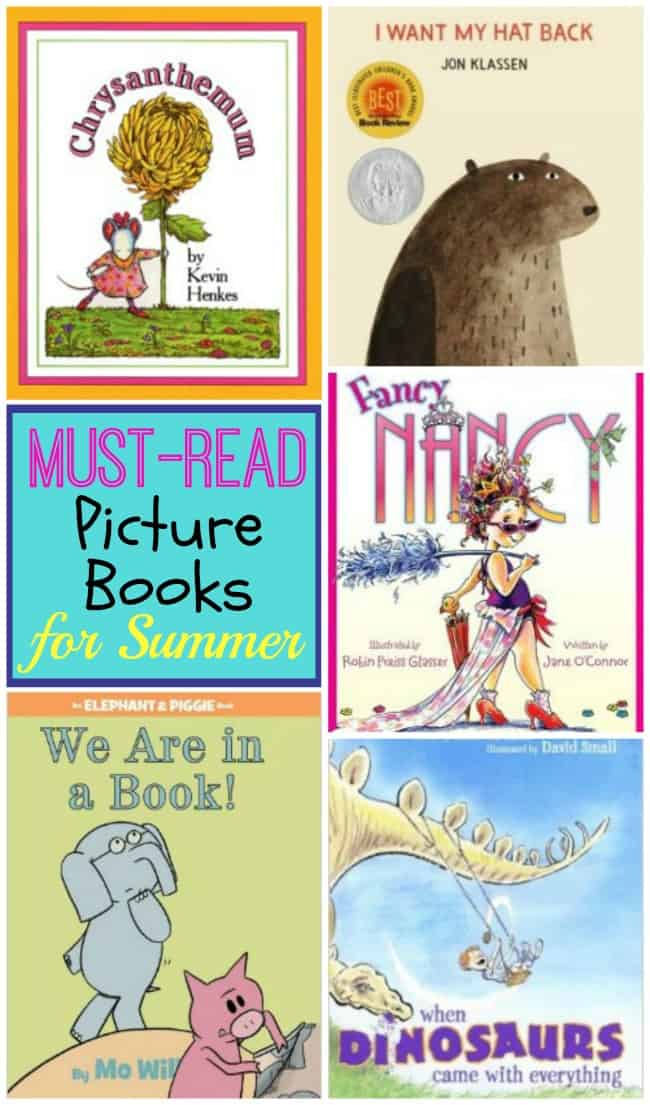 If I had to list my weaknesses, at the top of that list would be picture books. There are so many picture books out there that I just LOVE!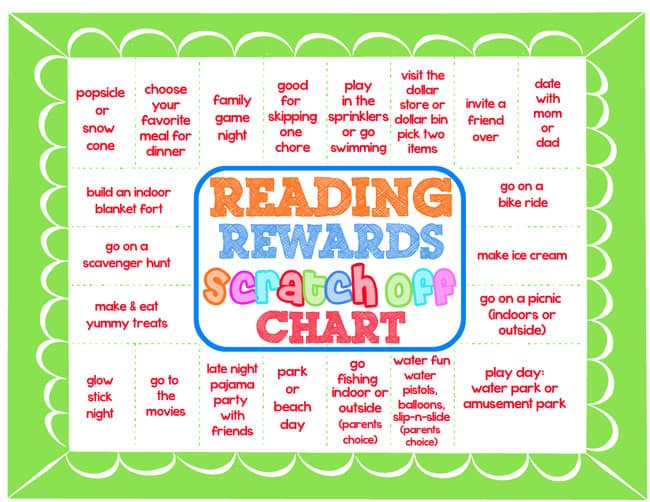 To help motivate kids to keep reading during summer, don't forget about our free printable Summer Reading Scratch-Off Chart! The kids will be so excited to finish those books and discover their special reward.
I have put together this Summer Reading List: Picture Books edition to share with you some of the books that I have read and that I have noticed kids love! Getting kids to love to learn and love to read can be a struggle. These books are great choices to instill an appreciation for reading!
Scholastic Kids Weird but True books are a favorite right now. These books I put in the picture book category but they are fun for any age. They are filled with such interesting facts. And what I love most about them is that they encourage reading and learning in kids! There are lots of choices to choose from, check them out!
Weird But True
Weird but True Food
The I Spy books have been around for a while now but they still are constantly being checked out at the school libraries. There are waiting lists for these books. These riddle present a fun challenge and are really exciting for young readers. There are so many to choose from but here are two of my favorites.
I Spy Extreme Challenger
I Spy Treasure Hunt
The Everything Kids' Science Experiments Book
ANYTHING written by Mo Willems is sure to be a good read! I am so fond of the Elephant and Piggie books, and the Naughty Pigeon books are a hit with all young readers!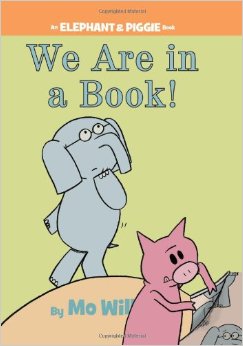 We Are in a Book! (An Elephant and Piggie Book)
I Will Take A Nap! (An Elephant and Piggie Book)
Don't Let the Pigeon Drive the Bus!
The Duckling Gets a Cookie!? (Pigeon)
That Is Not a Good Idea!
John Klassen has written several award winning books. They are definitely on my list of must reads!
This Is Not My Hat
I Want My Hat Back
For some fun and light hearted poetry you should check out Jack Prelutsky! Such fun poems!
The New Kid on the Block
Another well known author is Shel Silverstein and he has some hilarious poems and drawings as well.
Where the Sidewalk Ends: Poems and Drawings
Fancy Nancy
Now Fancy Nancy will always be on my list of favorites. Such a sassy girl with a large vocabulary!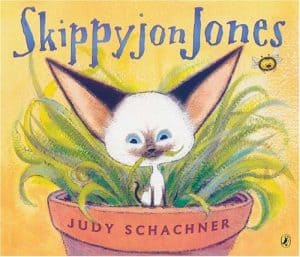 Skippyjon Jones
This series by Judy Schachner is so stinkin' funny! You have to read it with a Spanish accent and it will get your kids rolling on the floor laughing!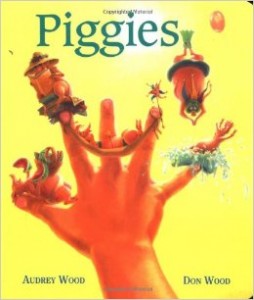 Piggies
I grew up reading Audrey Wood and Don Wood books. They are so whimsical and the illustrations really get young readers excited! Piggies was one of my favorites.
Chrysanthemum
Kevin Henkes is a great author who address the early social issues and fears of little kids. Chrysanthemum is a little mouse who is embarrassed by her name but in the end learns to love her name. This is a great book that teaches little kids how to be nice to their friends.
When Dinosaurs Came with Everything
I always love a clever book such as this one. This little boy dreams of what it would be like to get a dinosaur, like a prize with a Happy Meal.
There are truly so many wonderful picture books out there. This is just a small list of a few I thought were worth mentioning for today! Let me know which books you think belong on the Picture Book Summer Reading list! I'd love to hear about more great books!
Thanks!
This post contains affiliate links.