This post may contain affiliate links that, at no additional cost to you, I may earn a small commission. Read our Disclosure Policy.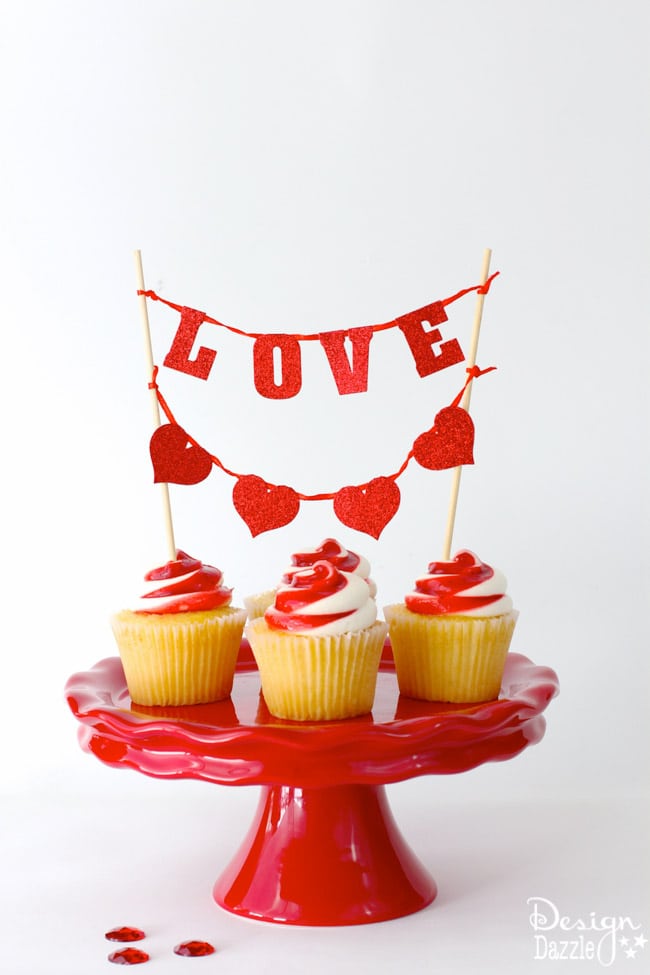 Let's face it – sometimes holidays can sneak up on us. Valentines will be here before we know it! I have always enjoyed doing something special for my hubby and kids at Valentines. When I owned my candy store way back when we also sold balloons. So Valentines was a big deal at my shop. Candy + Balloons = a perfect Valentine gift (and lots of customers). This year I'm going super simple. At Micheaels Stores they have the cutest already-crafted Valentine crafts and embellishments. These are perfect Valentine decorations to add to some sweet treats. I purchased already made goodies at the grocery store – cupcakes and donuts. The goodies were plated and I spent all of a couple minutes adding the Valentine embellishments to create Simple Last-Minute Edible Valentine Gifts.
Here are a few Valentine's embellishments I purchased: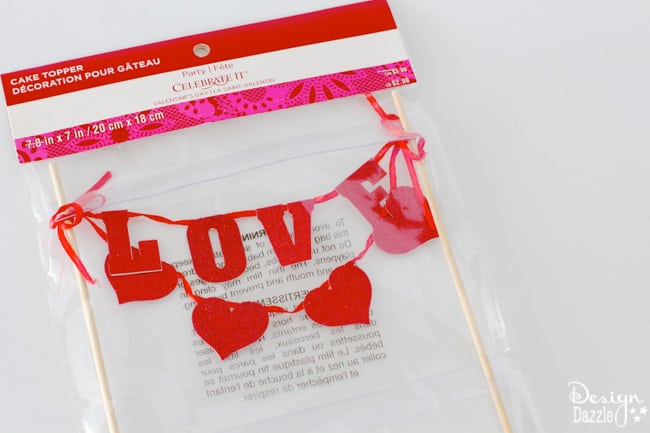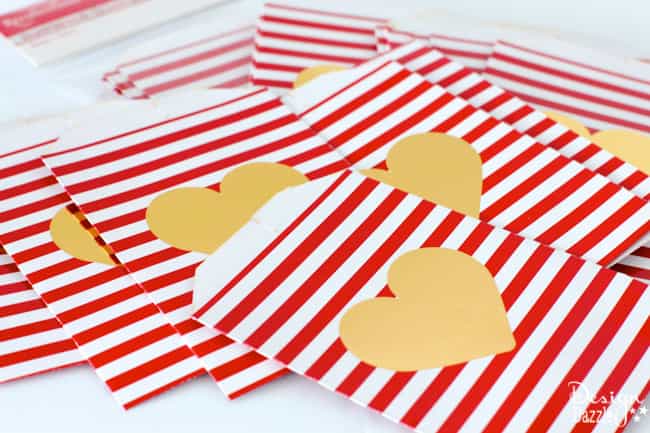 Mini red and white striped bags with a gold heart!
Simple Last-Minute Edible Valentine Ideas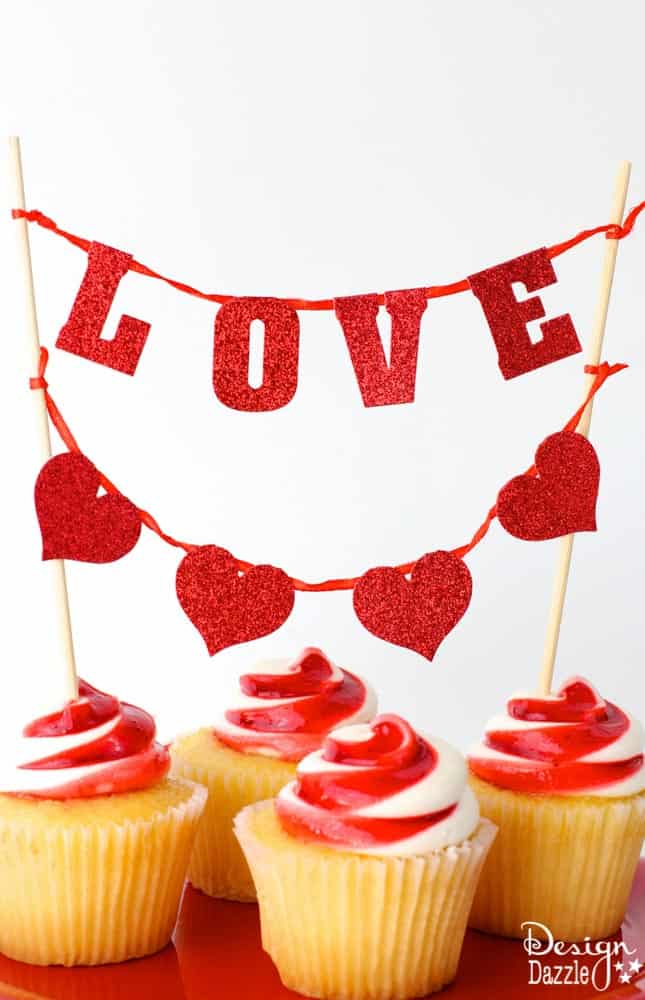 Just added a cake topper to some pre-made cupcakes. Can it get any easier??
Mini bags with a sweet note inside.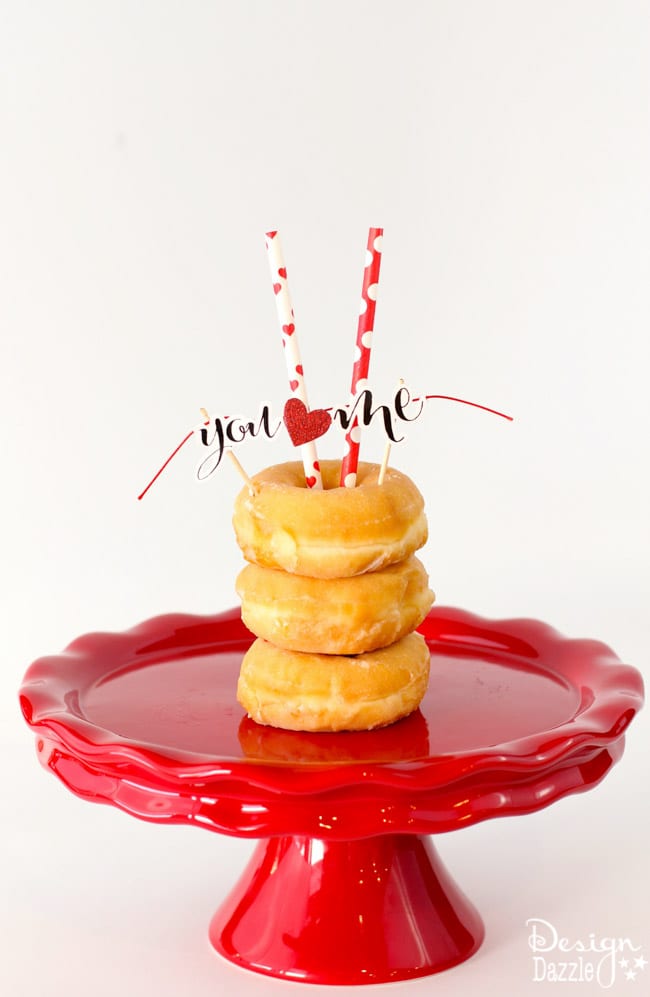 Donuts plated on a red cake stand. Mini banners attached to tooth picks. I just happened to have the paper straws on hand.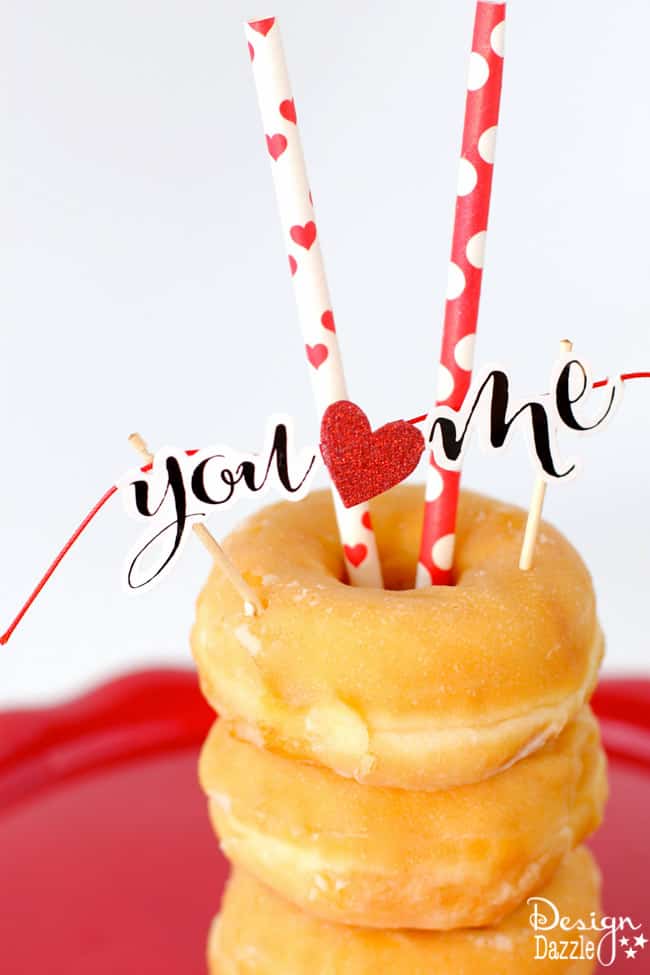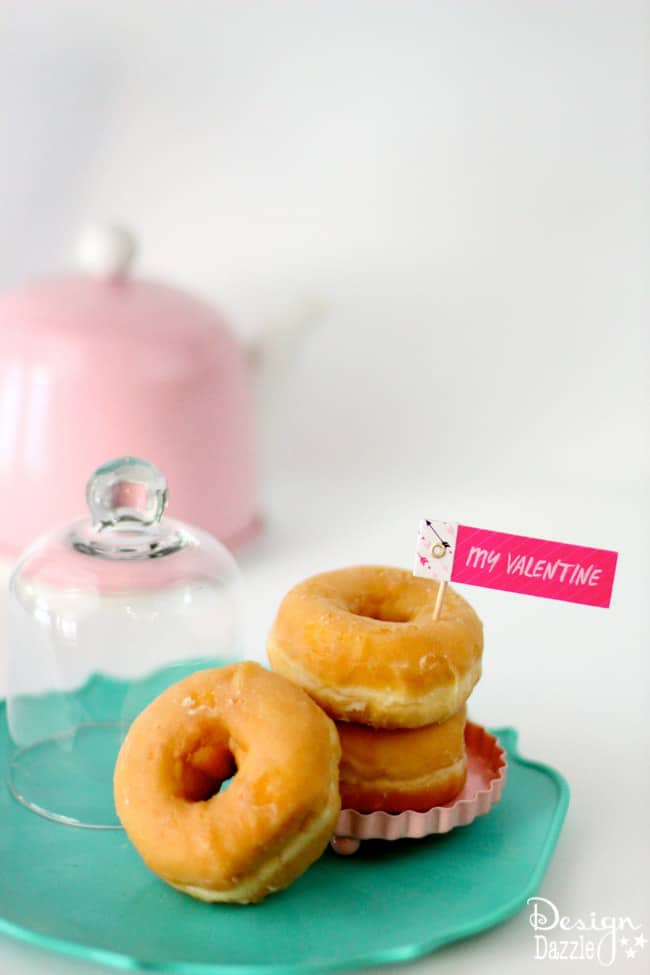 More donuts with a banner and a toothpick.
How about writing a love letter miniature style. This little bags also make for a cute envelope.
Pure sweetness! Valentine, you are my favorite sweet treat!
This post contains affiliate links at no additional cost to you. For further information, please see our disclosure policy.
SHOP VALENTINE IDEAS:
Adorable Valentine Cookies
Pre-made Valentine Edibles – For the OREO lover!


Save