We've found some adorable retro toys that you can give the child in your life and relive some of your own favorite childhood memories. If you're on the hunt for the perfect retro toy for giving this holiday season, you will find it here. From the Fisher Price Record Player to Lincoln Logs, we've got you covered! This post contains affiliate links. For additional information, please see our disclosure policy. 
For the little tykes in your life.
These classic wooden blocks are the perfect, brightly colored introduction to letters that allow young children to have a full hands on experience. They can even be used as the child gets older for early reading activities.
This soft, plush Peter Rabbit is perfect for snuggling and playing.
This classic rocking horse will provide hours of fun for your little one.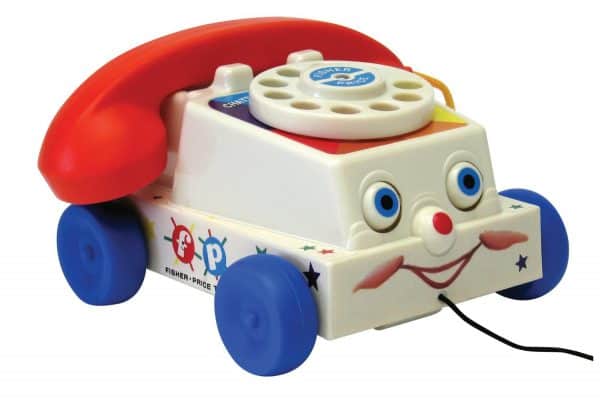 Fisher Price has brought back some of their classic toys that have been loved by millions. They've included the chatter phone, record player and teaching clock, among other favorites.
For the older child who still wants to have fun, these picks are perfect.
This classic Play Doh Fun Factory is sure to get your little creatives inspired!
This 100th Anniversary Lincoln Log set will be a great addition to your home.
This original graphic design set will be perfect for some quality coloring time for both child and adult.
And what is Christmas without Tinker Toys! You can get this classic set with pieces made of real wood or this updated plastic set.
This classic Etch A Sketch will be a fun screen challenge you want them to take.
Then you can finish off your holiday festivities with this classic edition of Yahtzee!


Title:
Retro Toy Holiday Gift Guide
Mentions:
christmas, gift guide, holiday, retro toys
Last Updated:
November 27, 2019