This post may contain affiliate links that, at no additional cost to you, I may earn a small commission. Read our Disclosure Policy.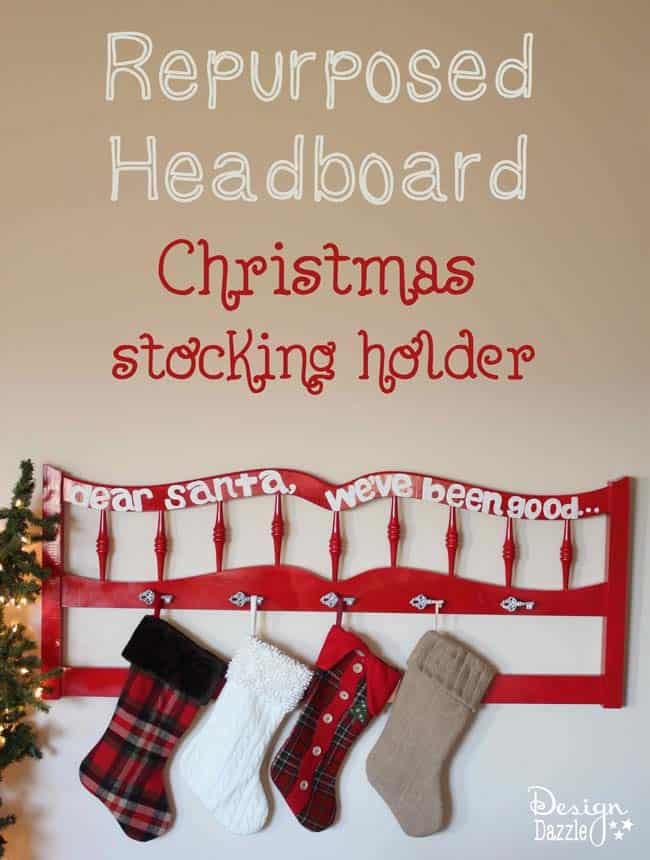 Don't have a fireplace with a mantle? Looking for a creative new way to display your cute stockings? I have got the perfect DIY project to make a fabulous Christmas Stocking Holder! Repurposing a headboard to be a stocking holder might sound pretty far-fetched, but the end result is fantastic. Your kids will love the reminder "Dear Santa, We've Been Good…" hanging right above their empty stockings, waiting to be filled! With a little bit of elbow grease and a steady hand to paint, you will have a fabulous, festive Christmas Stocking Holder in no time!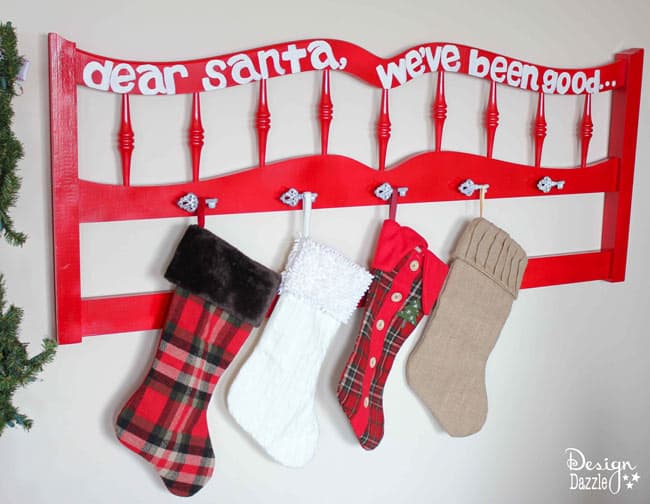 I found this old headboard at a thrift store a few years back and decided to finally make it into something. The footboard to the bed was also made into something creative. Can't wait to share it with you!
Supplies to make Christmas Stocking Holder
Step 1:
Cut the legs down to where you need. The legs on this headboard were trimmed about 18 inches from the bottom with a saw.
Step 2:
Clean up your old headboard. This could be quick and painless, or require quite a bit of work depending on the condition! I spray painted my headboard with a primer coat and then used red spray paint to cover the headboard. Let it dry completely. It took about 3 coats of red paint to cover completely.
Step 3: Using chalk first, write out the phrase "Dear Santa, We've Been Good…". Then, paint over the chalk with white acrylic paint. This could take longer than expected, depending on how much of a perfectionist you are!
Step 4: Using an electric drill, make the holes for the knobs to go into. Make sure to measure and check that the holes are spaced apart evenly! Then, screw the knobs into the holes.
Step 5: Make sure that the stockings are hung with care on this old headboard that became the cutest Christmas Stocking Holder ever!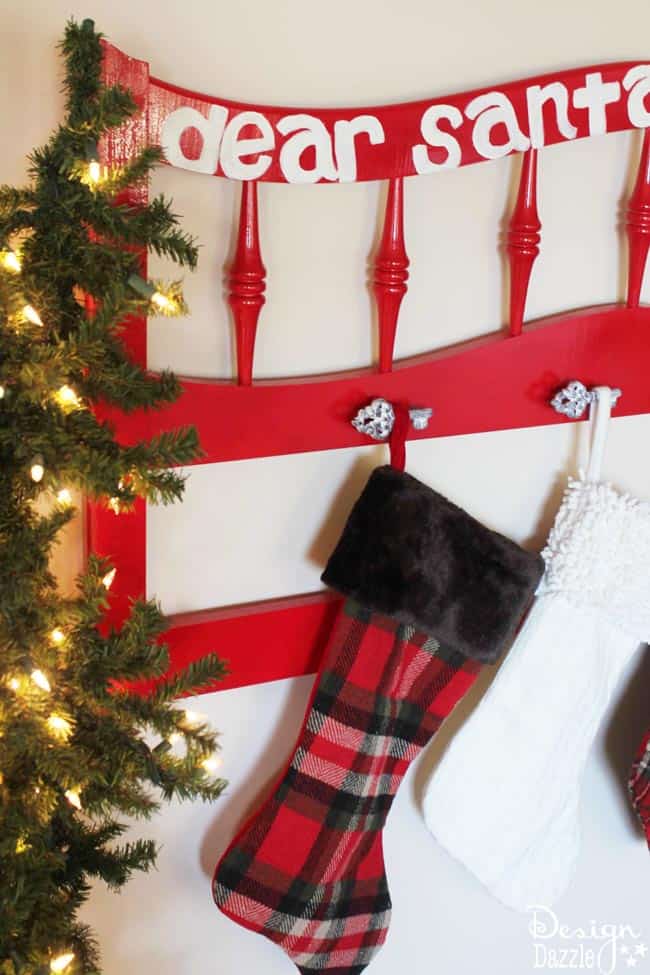 This project is not that difficult and the end result is fantastic! You will love the pop of color and the festive feeling it brings into the room. Giving Santa that gentle reminder that, "Dear Santa, We've Been Good…" is sure to get your kids stockings full of goodies that will keep the smiles coming!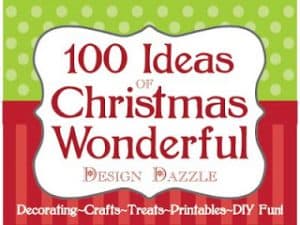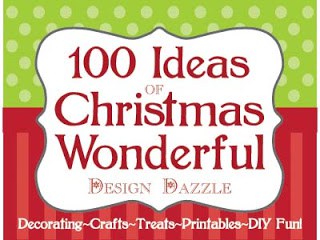 Christmas Wonderful runs until mid-December.
This post contains affiliate links.