This post may contain affiliate links that, at no additional cost to you, I may earn a small commission. Read our Disclosure Policy.
Hello Pumpkin! I think it is safe to say that everyone loves pumpkins and pumpkin decorating in the Fall! Pumpkins are so iconic when it come to the season. Part of my favorite tradition is to go to the pumpkin patch and pick out that perfect pumpkin, followed by some hot chocolate. Pumpkins are just so festive! I love it!
However, some of you may be with me when I say I don't love pumpkin guts. Sticky and oh what a mess. So I decided to gather some fabulous Pumpkin Decorating – No Carving Necessary! These are so cute, I want to do them all.
Now run to your nearest pumpkin patch!
from The Melrose Family. I can barely handle that little handprint. So sweet! What a darling family tradition to start!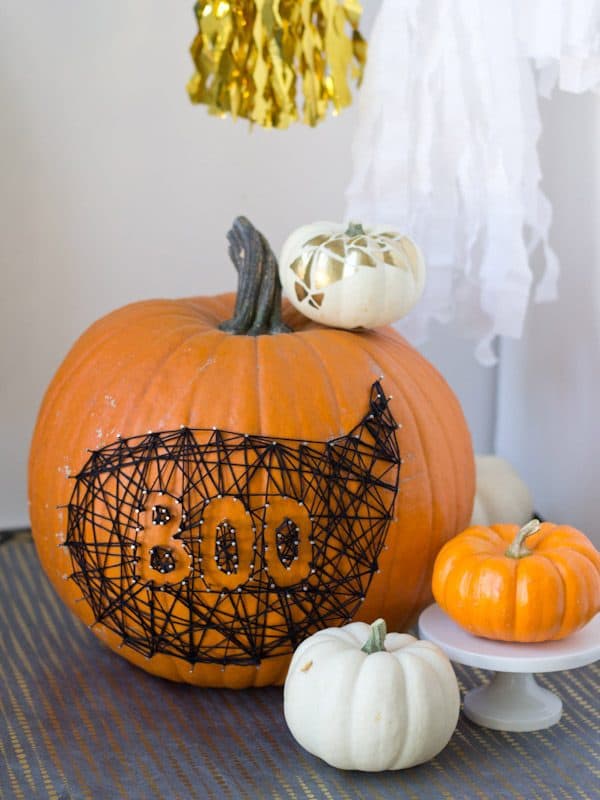 from Lovely Indeed. String and Nail Art is hot right now! So cute on a pumpkin. You could do any design!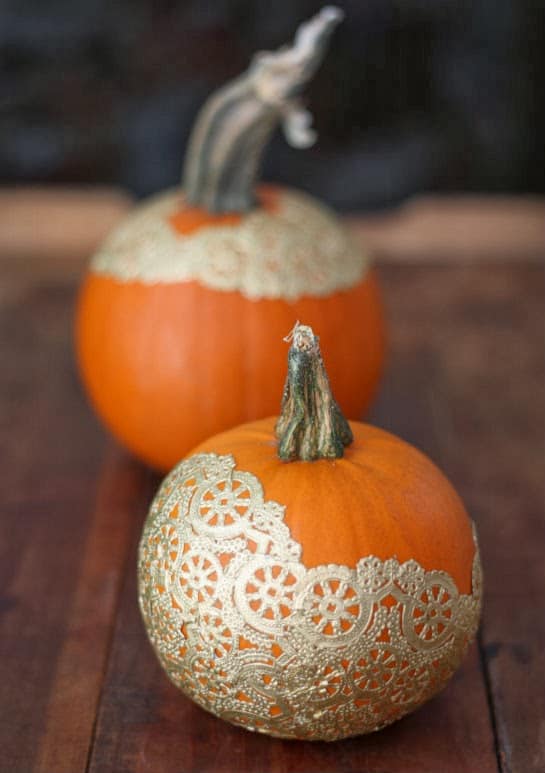 from 17Apart. Gorgeous and easy to make! I love this non- traditional approach!
from BHG. Instead of pasting the doily to the pumpkin, use it as a stencil! Spray paint any color!
from Makely. These Pottery Barn knock offs are budget friendly and great activity for the whole family! Build your own!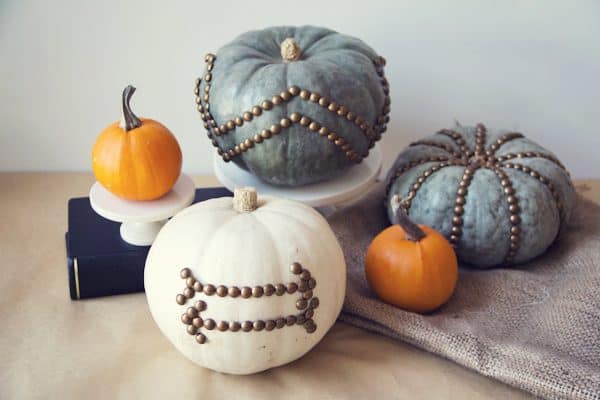 from Lovely Indeed. I love how modern these look. Create your own design!
from AllYou. I love this adorable little family! You could let each kid decorate one to look like themselves! Great family activity!
from the UnOriginalMom. I love how classy this looks! Tres Chic!


Save