This post may contain affiliate links that, at no additional cost to you, I may earn a small commission. Read our Disclosure Policy.
If you need easy, this is it! A plain Valentine card holder made into a Pirate Valentine Card Box With Free Printable! The tag reads, "A Pirates Love For Me!" Do you remember making Valentine Card Boxes as a kid? I lived out of the country my first couple years of school so I was not familiar with Valentine's. But it all changed when I moved back to California. In the 3rd grade I was introduced to this fun tradition. I LOVED make a Valentine Card Box and passing out Valentine's and receiving them. However, it was short lived! I didn't realize that in 4th grade we didn't get to do the Valentine's celebration. But I have have fond memories of that one day we celebrated in 3rd grade.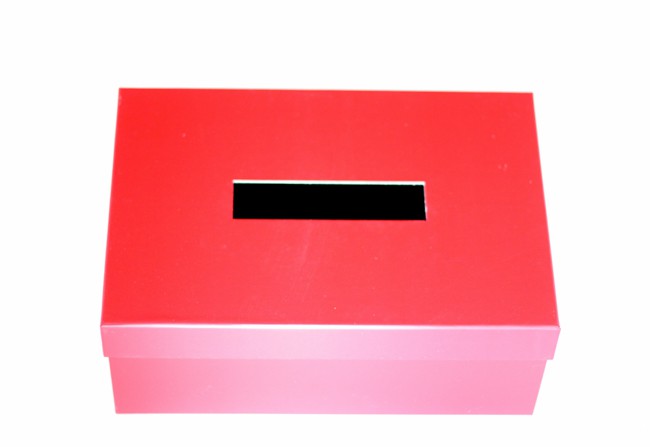 This post contains affiliate links at no additional cost to you. For further information, please see our disclosure policy.
Supplies and Steps to Make Pirate Valentine Card Box:
Step 1:
Purchase and gather supplies.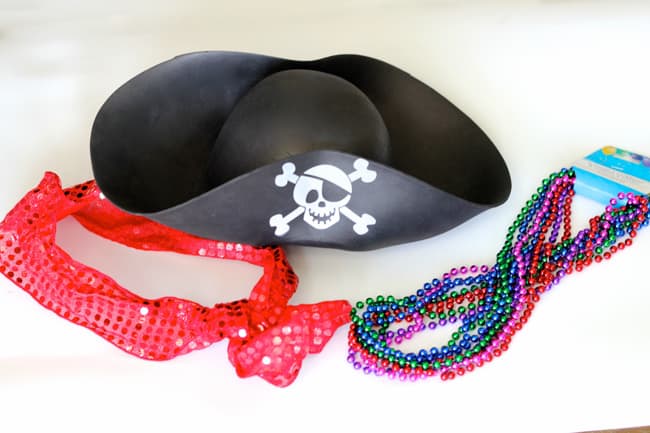 Step 2:
A piece of scrap sequin fabric was tied around the box (onto the corner). The glue gun was used to glue into place.
Step 3:
The foam pirate hat was placed on top of the fabric. Glue into the correct spot with the glue gun. No need for a lot of glue. Be carefully with foam. I t can melt if too much hot glue is used.
Step 4:
Assemble the beads inside the box. Use hot glue or duct tape to hold into place.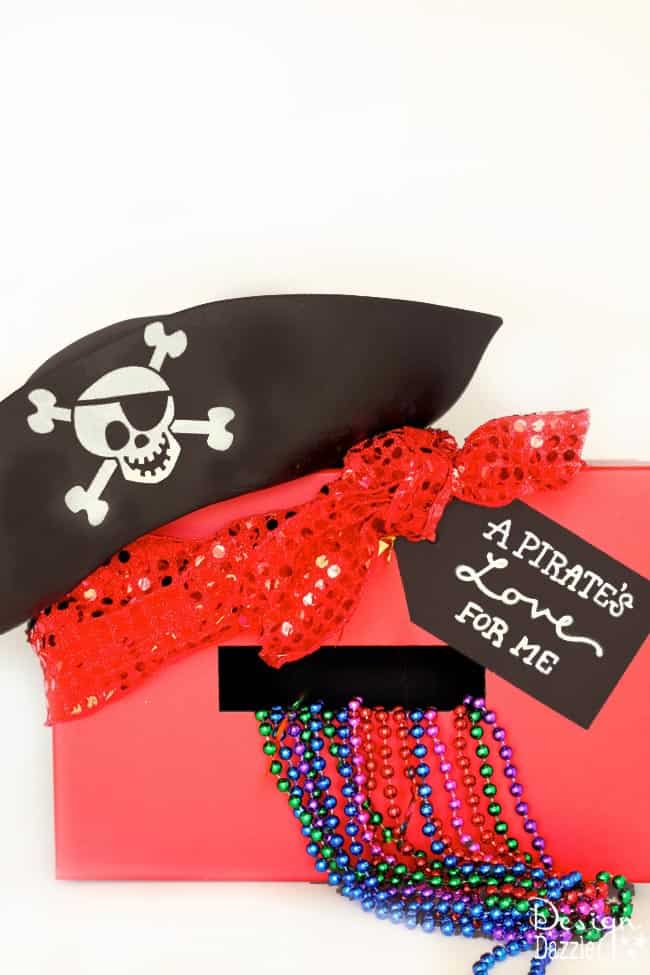 Step 5:
Upload the tag to your computer. See below to get the immediate download. Print, cut and glue onto the box.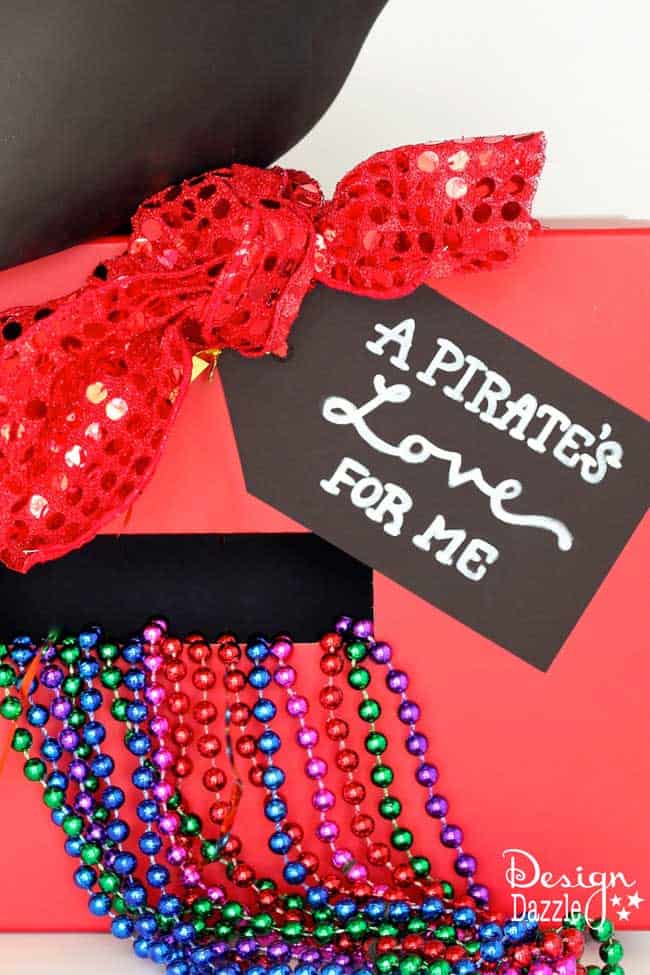 Working on a craft project like this shouldn't take any longer than 20-30 minutes. It's easy and quick!
These Pirate Valentine Tags are FREE and available for immediate download by subscribing to Design Dazzle!
To receive this free printable – enter your email address in the box below and click submit. Make sure to check your inbox for an email from Design Dazzle. You will have access to all of our FREE printables and also will receive an email newsletters filled with lots of great information. Don't worry your email address will never be sold
Printable files are for personal use only. They are not for commercial use.


Save