This post may contain affiliate links that, at no additional cost to you, I may earn a small commission. Read our Disclosure Policy.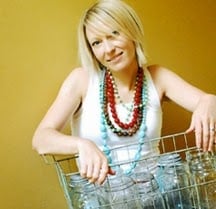 Hey guys! My name is Holly, and I blog over at
Life as a Thrifter
. My blog is all about making use of fun finds! I'm thrilled to have the opportunity once again to share a little activity to do with the kiddos over Christmas break!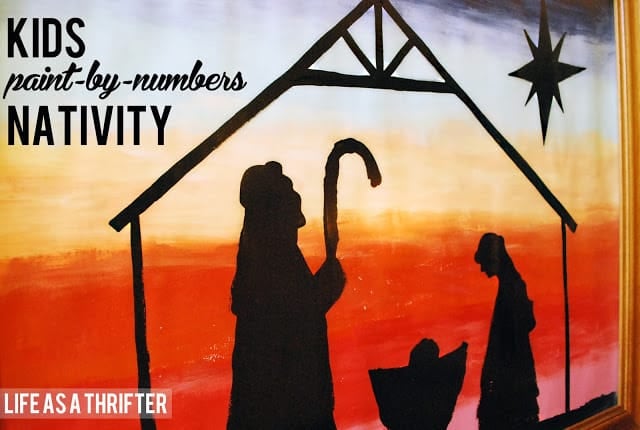 I kept thinking how fun (and educational) it would be to create my own little "paint-by-numbers" project for my little one. She's 3, so I had to start with something basic. My first thought was a nativity scene.
Step 1

: A background:

Since I needed to do something basic, I simply just drew straight lines across a piece of poster board and gave each space in between the lines a different number (which is hard to see in this picture). Then, I gave each color we planned to use a number.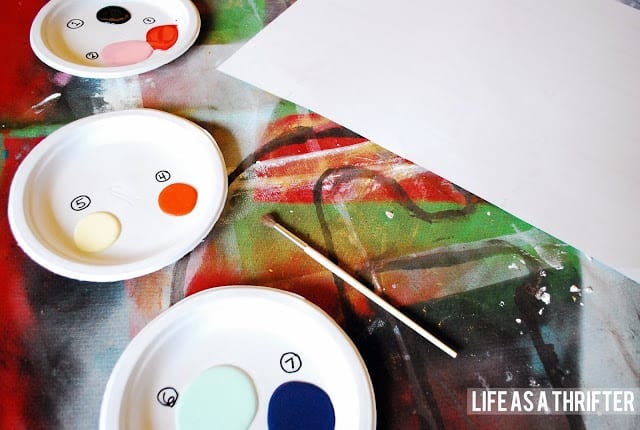 Step 2

:

My little one painted the poster board by matching the correct "color" number to the "space" number. Let dry.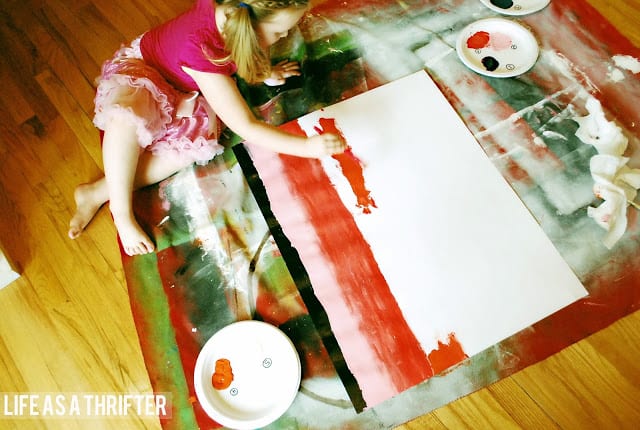 Step 3

:

I made a pattern of the nativity scene on paper then cut each piece out.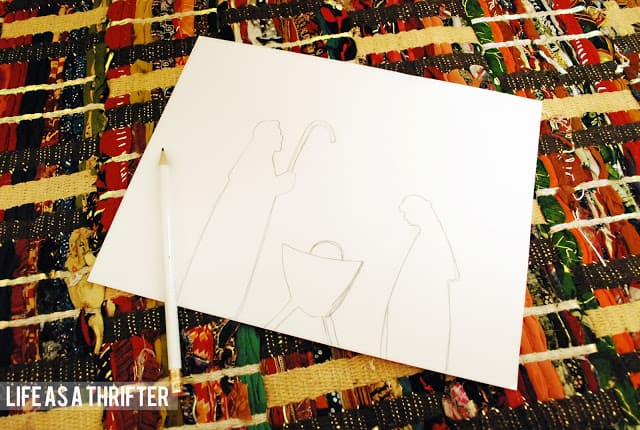 Step 4

:

I layed my pattern on the overhead and traced it with a black paint pen.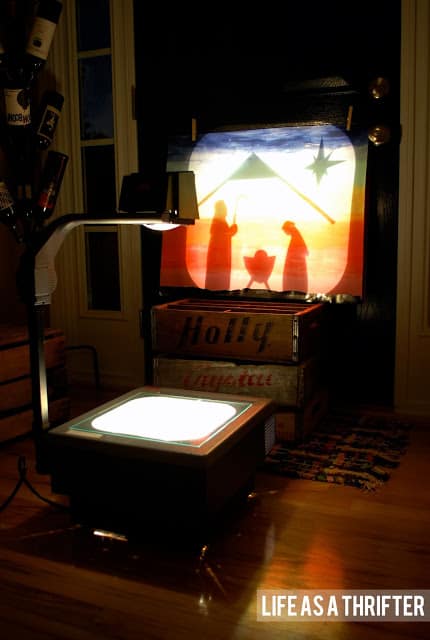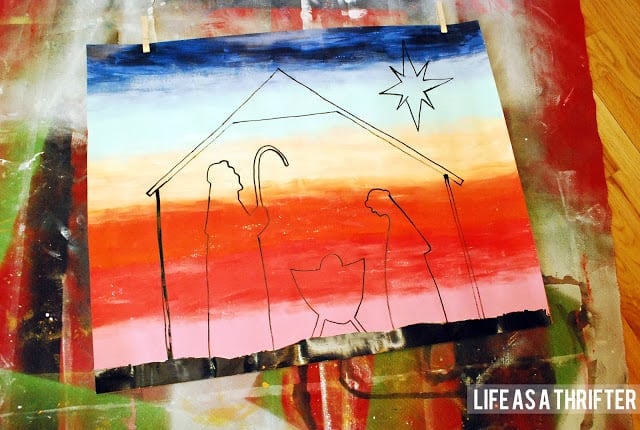 Step 5: Lastly, we both painted the inside black.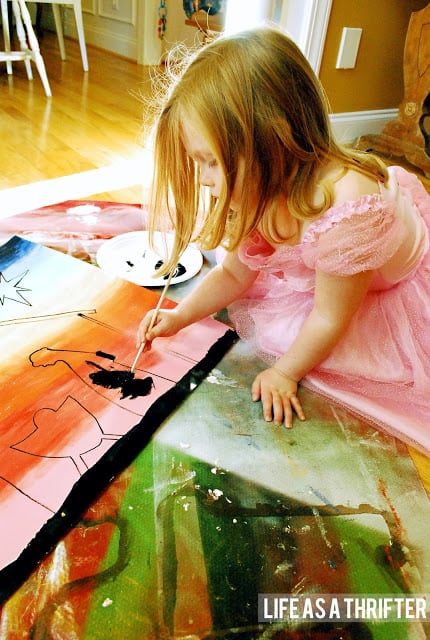 I happened to find this old frame for 8 bucks at my local thrift store where the poster board fit almost perfectly.
What I learned: 3 year olds have the attention span of an ant. I'd go smaller next time. With that said, however, the project turned out to be a lot of fun. The older the kid, the more detailed you could go with this. I loved that we could do something so fun and learn about numbers and colors at the same time! I'd definitely do it again!
If you'd like to find more fun, thrifty ideas, be sure to stop by Life as a Thrifter and say hello!
Check back for more ideas for activities, parties, crafts and games that you can do with your kids this holiday season! This year we will have DOUBLE the fun with new posts twice a day from now until mid-December! So grab your craft supplies and get ready for some fun!