This post may contain affiliate links that, at no additional cost to you, I may earn a small commission. Read our Disclosure Policy.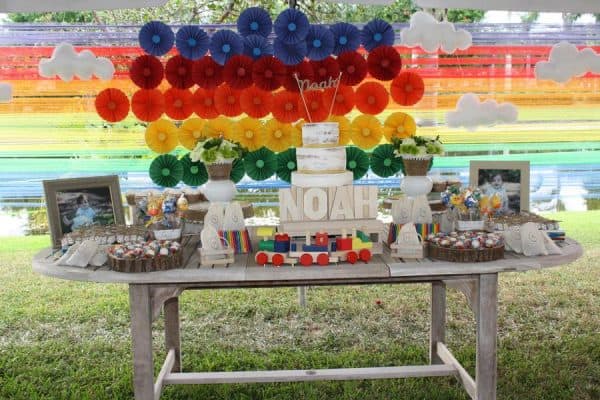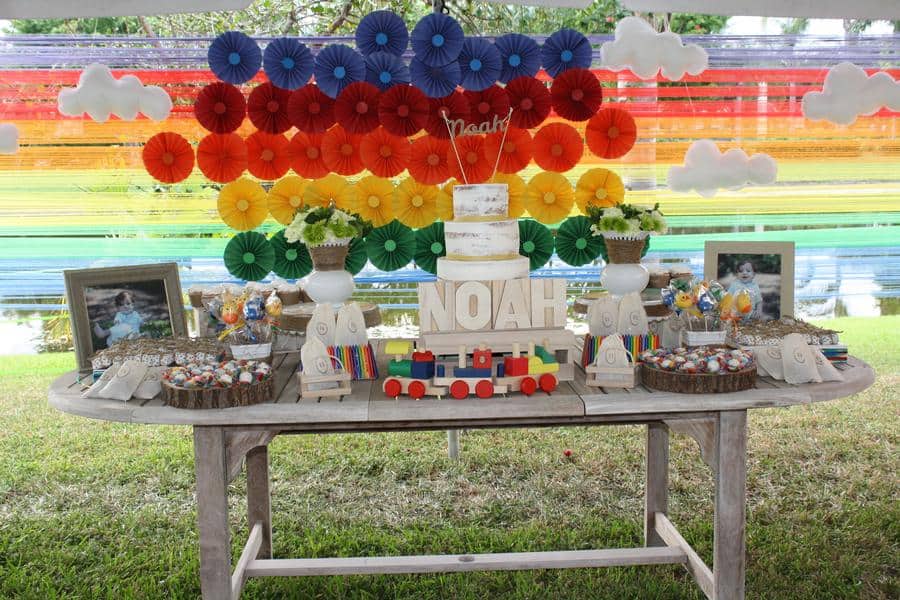 Noah's Ark 1st Birthday Party is so unique and clever! I love seeing birthday party themes I haven't ever seen before. This Noah's Ark 1st Birthday Party from Clemens Designs is definitely a must-see! When you use the birthday child's name as the theme it definitely becomes more memorable and can add a lot to the festivity!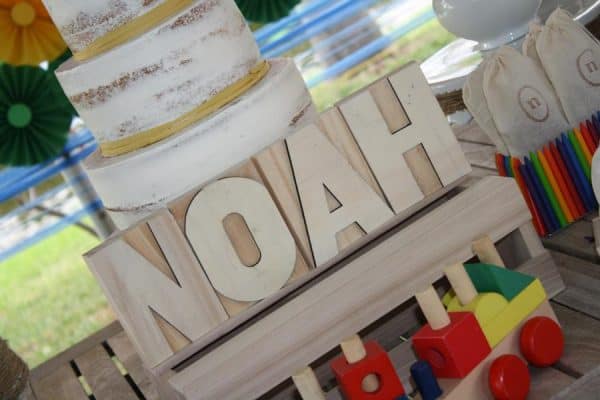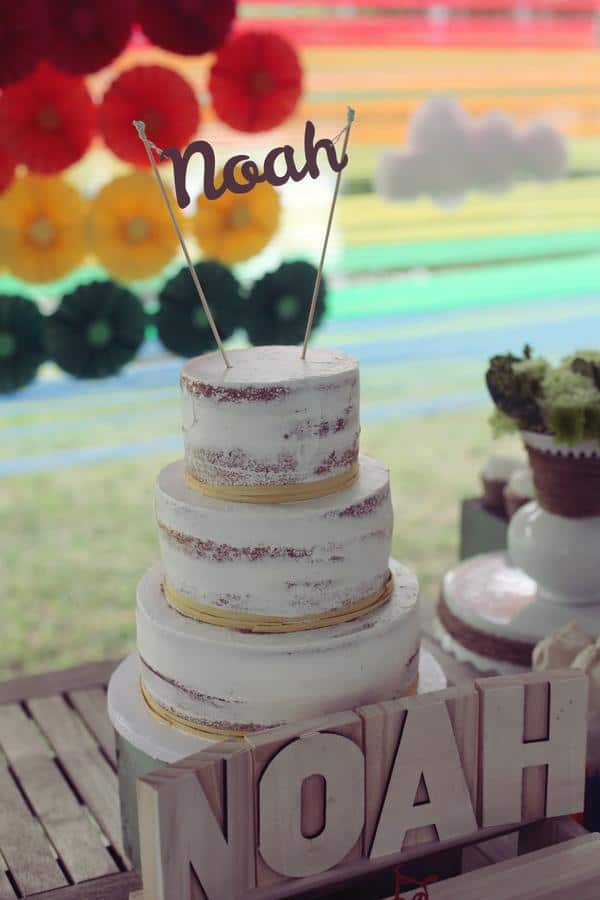 How amazing is this cake topper?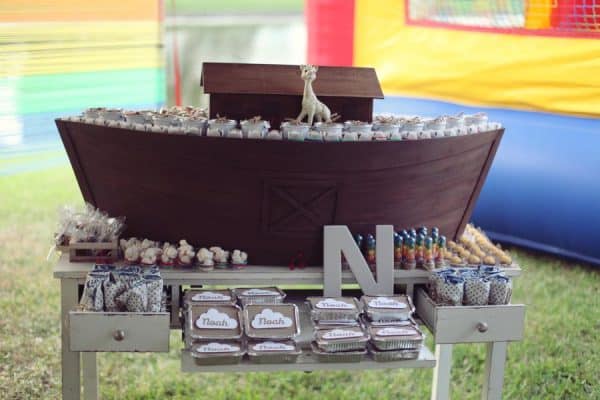 If you are having a backyard party, bringing indoor dressers out is always a simple way to add to the display.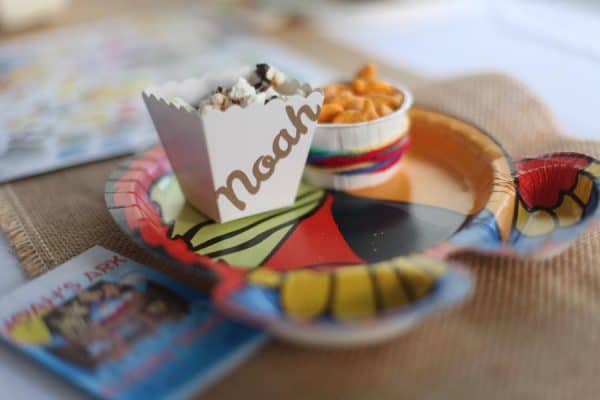 Adorable animal plates to add to the Noah's ark theme.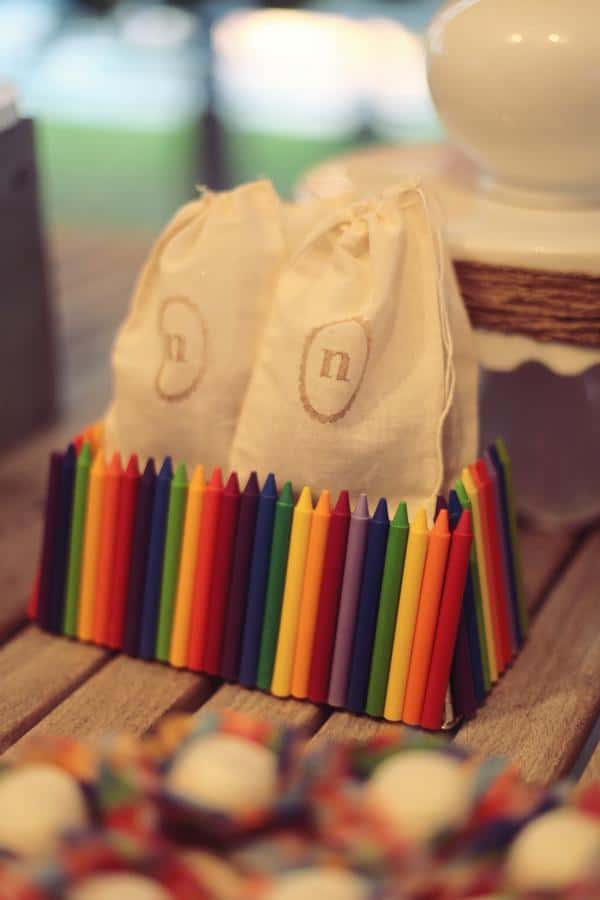 A rainbow color theme can make any party much brighter and more fun!