The new year is upon us and with it comes the need for many of us to make resolutions. We start with a clean slate and want to improve and better ourselves by creating new habits or getting rid of old ones. Alas, most resolutions are cast aside by February, already forgotten. How can we achieve our goals and succeed in creating those new habits we desire? Here are a few New Year's resolutions tips to help keep you on track.
1. Be realistic. Make sure the goals you set for yourself are attainable. We can't completely change our habits overnight. Slow and steady is the key. For instance, if you want to be more healthy and workout more, don't set a goal to suddenly workout every single day. Maybe try 3 or 4 days a week.
2. Have a plan. Outline a plan for yourself of how you want to tackle your resolutions. If you want to be more organized, your house will not instantly be perfectly organized. You need to develop a game plan on how you want to achieve your goal.
On the subject of organizing, the article 6 Ways to Organize Your Life in the New Year has some great, realistic advice.
3. Write it down. Most of us tend to be visual in nature. Studies have shown that when we write things down, such as personal goals, reminders, diet plans, etc., we are more likely to be mindful of them and therefore more successful.
Here are a few free printables to help you get started:
1. Life With My Littles, 2015 Resolutions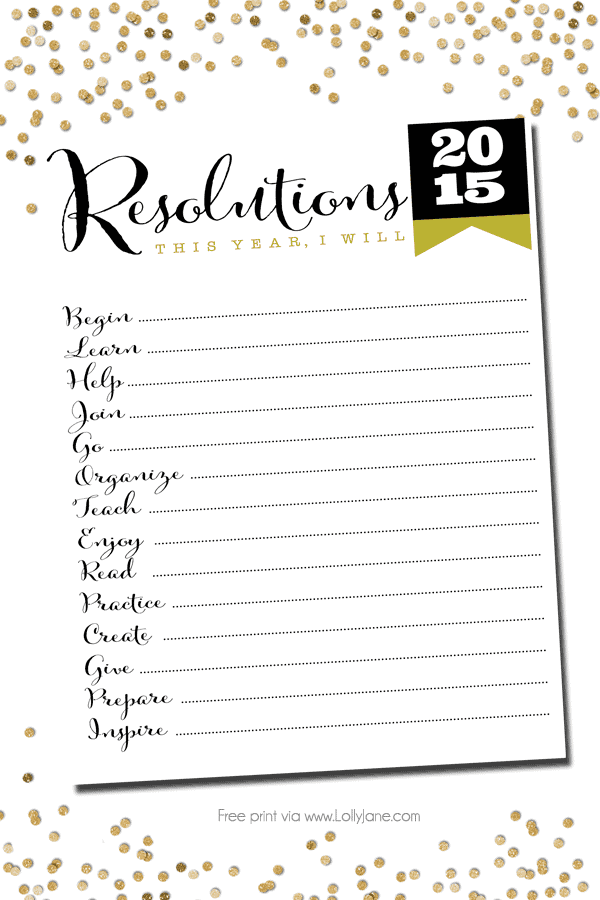 2. Lolly Jane, This Year I Will. . .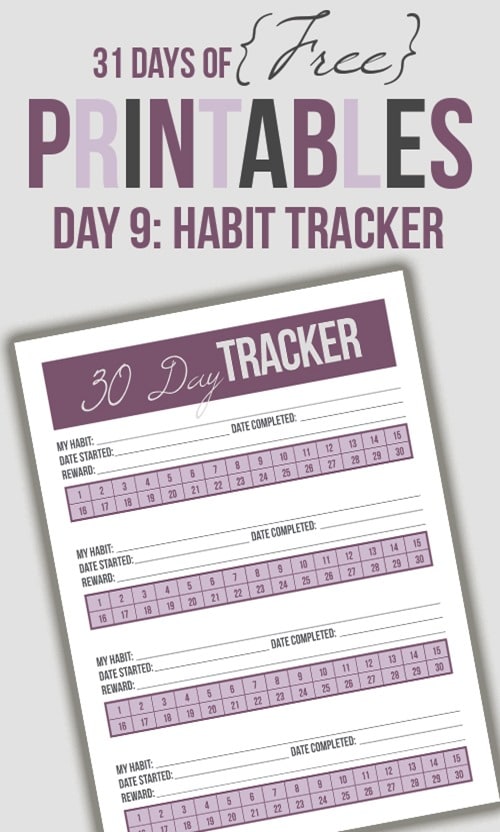 3. I Heart Planners, 30 Day Habit Tracker
4. Just a Girl and Her Blog, How to Set Goals Worksheet
4. Involve the Family. It's so much easier to achieve a goal when people are supporting and encouraging you. I love the idea of getting the kids involved and making resolutions as a family. You can create family resolutions and each person can set their own personal resolutions as well. No matter the age, there is something for everyone.
Here are a few printables to help get you started:
1. Modern Parents Messy Kids, Looking Back, Looking Forward
2. Capturing Joy with Kristen Duke, Goals to Improve Myself
3. Uncommon Designs, Kid Friendly Resolutions
4. Wonderful Joy Ahead, Celebrating the New Year
We hope these New Year's resolutions help you and your family find total success in 2016!
Title:
New Year's Resolution Tips
Mentions:
family goals, family resolutions, goal-setting, goals, habits, new year's resolutions, organizing, printables
Keywords:
new year's resolution tips
Last Updated:
February 16, 2018