This post may contain affiliate links that, at no additional cost to you, I may earn a small commission. Read our Disclosure Policy.
I've said it before and I'll say it again –  I love making Valentine card holders! Are you looking for a super simple Valentine card holder for you and your child to make together? This is perfect for you! All you have to do is help print, cut, and paste! Your kids will love this silly, fun monster Valentine card holder!
Supplies and Tools
shoe box or pre-made Valentine box
colored faux craft fur
scissors
cardstock paper
hot glue gun (or any kind of glue if crafting with kids!)
Monster eyes printable & Mike Wazowski eye printable (I love when we can reuse Halloween printables!)
Step 1: Print out the Monster Eyes Printable and the Mike Wazowski Eye Printable onto cardstock. Cut the eyes out with scissors. Cut out jagged, triangular teeth from the leftover cardstock paper. Cut a slot in your shoebox, if necessary.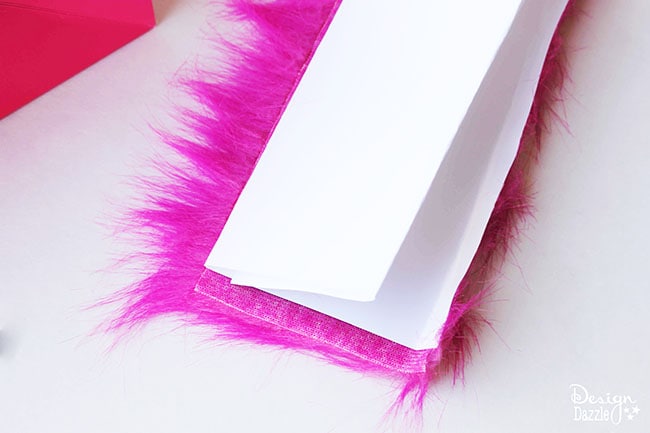 Step 2: Cut the faux fur to the length you would like to use it. Hot glue the back of the fur to a sheet of cardstock. Fold the paper in thirds so the hair will stand up straight when you glue it onto the box.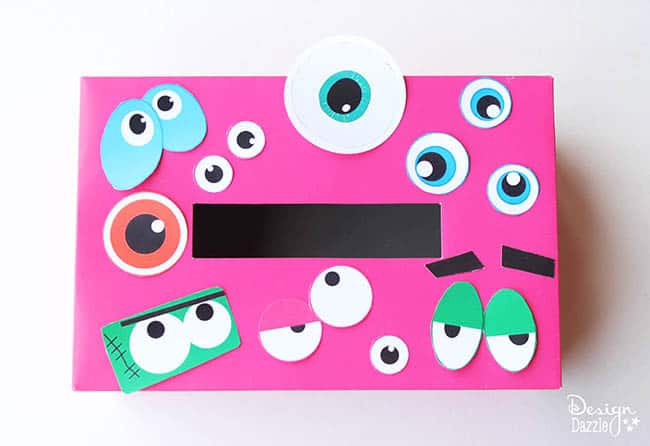 Step 3: Let your kids have fun arranging the monster eyes however they like! Hot glue or glue the eyes in place. Then, hot glue the hair on top and hot glue the teeth on the inner edge.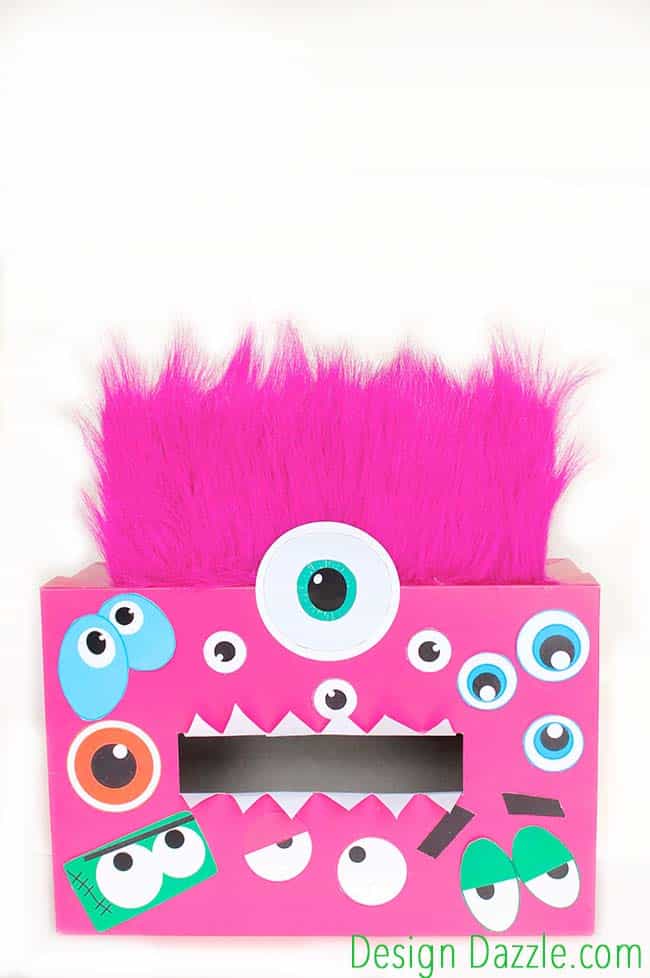 That's it- easy as 1, 2, 3! I love that this is a super fast, super easy project that you and your kids can do together. Your kids will love how awesome their monster Valentine card holder turns out and you will love how easy it was to make!
The Monster Eyes & Mike Wazowski Eye Printables are FREE and available for immediate download by subscribing to Design Dazzle!
To receive this free printable – enter your email address in the box below and click submit. Make sure to check your inbox for an email from Design Dazzle. You will have access to all of our FREE printables and also will receive an email newsletters filled with lots of great information. Don't worry your email address will never be sold
Printable files are for personal use only. They are not for commercial use.


Title:
Monster Valentine Card Holder
Mentions:
monster, Monster Valentine, Valentine holder
Keywords:
Monster Valentine Card Holder
Last Updated:
August 11, 2020