This post may contain affiliate links that, at no additional cost to you, I may earn a small commission. Read our Disclosure Policy.
With all of the hustle and bustle of this wonderful season, it's a total lifesaver to be able to finish things quickly! As you're looking over your long to-do list, and checking it twice- an easy neighbor gift is exactly what you need to help get everything done. This simple gift is as easy to make as it is beautiful! Your neighbors, friends and teachers will love to add this "Just Add Water" candle mason jar to their Christmas decor!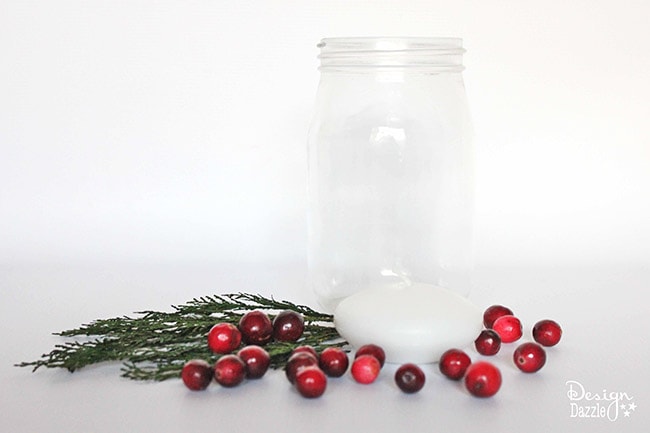 Supplies:
mason jar
fresh cranberries
artificial or real greenery
ribbon
"Just Add Water" or "To: & From:" FREE printables (check bottom of post)!
Step 1: Place the greenery and cranberries in the jar. If you are planning to use the "Just Add Water!" printable, don't put water in the jar. If you are going to use the simple "To: & From:" printable, go ahead and fill the jar with water to just below the lip of the jar.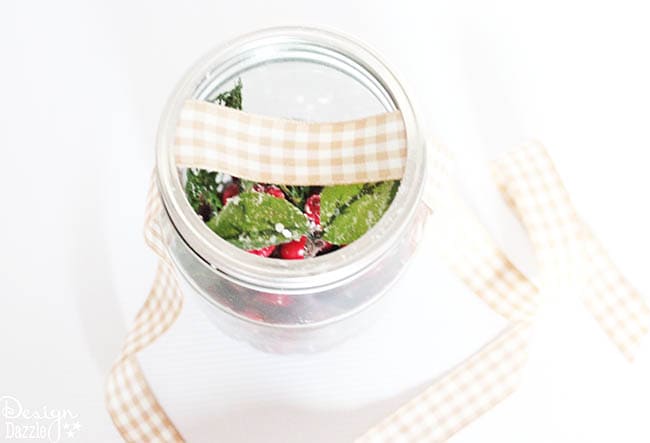 Step 2: Cut a long strip of ribbon. Put the ribbon over the mouth of the jar and screw on the jar top without the lid. This ribbon will hold the candle on. Place the candle on top of the jar and tie a tight bow over it to secure the candle.
Step 3: Print out the "Just Add Water" printable! Cut the tag out and using ribbon, attach it to the jar.
Once you make the candle craft, a cute Christmas tag is the finishing touch! We have two different tags available for you.
If you decide to give the gift assembled, without water, use the "Just Add Water!" tag. If you add the water before, we have a simple "To: & From:" tag for you to use!
There you have it! 3 steps later, in under 5 minutes, you have a darling, inexpensive gift to share with your friends and neighbors. This beautiful mason jar gift is sure to light up your friends' homes at this special time of the year!

Create a Mrs Claus baking kit for your family. For more details click here.
This post originally shared on December 10, 2014 on U-Create Crafts
This post has affiliate links.


Save