This post may contain affiliate links that, at no additional cost to you, I may earn a small commission. Read our Disclosure Policy.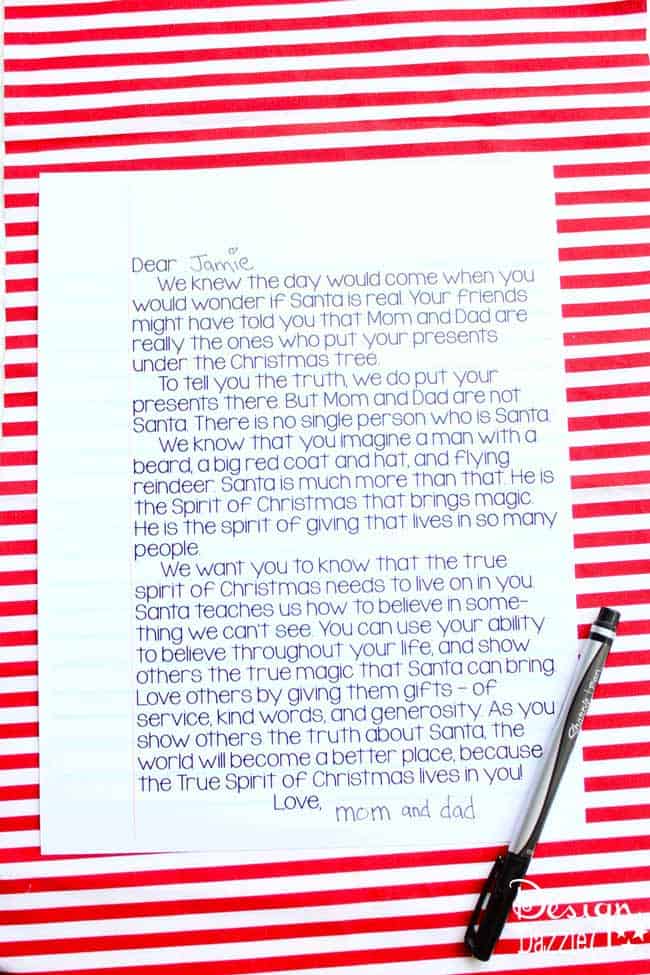 There comes a time in every child's life where they start to hear their friends saying that Santa isn't real. This can be a very hard time for kids and for parents, too. Sometimes parents don't know quite what to say. Well, I have a great solution! I have a wonderful letter for parents to give to their children that explains that Santa actually is real! This letter tells how each and every one of us carries the spirit of Santa with us as we give to those we love and spread Christmas cheer. You can print out the letter and add your child's name and also sign the bottom of the letter.
The "Santa is Real Letter" printable is FREE and available for immediate download by subscribing to Design Dazzle!
To receive this free printable – enter your email address in the box below and click submit. Make sure to check your inbox for an email from Design Dazzle. You will have access to all of our FREE printables and also will receive an email newsletter filled with lots of great information. Don't worry your email address will never be sold.
Printable files are for personal use only. They are not for commercial use.


Save