This post may contain affiliate links that, at no additional cost to you, I may earn a small commission. Read our Disclosure Policy.
Hello, Design Dazzle readers! My name is Dawn of Revel and Glitter, a creative lifestyle and entertaining blog. I'm thrilled to be back for my 9th Christmas Wonderful, sharing how to make mini cheese board ornaments!
I love to share easy DIY ideas and I'm often inspired by the simplest things.
2″ x 4″ balsa wood mini cheese boards are perfect for appetizers and small snacks. But with a little glue, cardstock, and twine, we can turn them into cute Christmas ornaments!
You can create and gift an entire set; even better, one can double as a gift tag, adding a present to the present.
I love simple, handmade crafts that don't need fancy tools; this is the perfect way to make a thoughtful gift for the holidays.
What You'll Need:
coordinating patterns of Christmas cardstock, stickers, and ephemera
festive washi tape
bakers' twine
Mod Podge
The 12″ x 12″ Christmas paper pad I used was purchased from Michaels last year, so it is no longer available. Just use paper from your own collection, or purchase a paper pad.
I love to use paper pads because of the coordinating paper you can use various elements of. For example, this pad came with a couple of sheets of ephemera and designs to trim my own.
OK…let's get started!
1. Use a cheeseboard as a template, trace on cardstock, then cut out. Be sure and trace out the hole in the handle and use a small hole punch on it.
2. Then, apply a thin layer of Mod Podge to the back of the cheeseboard paper and the top of the cheeseboard. Lay the paper on top of the cheeseboard and smooth it out; careful not to let the hole fill with Mod Podge. Let dry.
3. While they are drying, trim pieces of design from the cardstock to use. This is the best part! From hats and cocoa mugs to presents and candy canes, I trimmed pieces of various sizes to help add depth to my ornament.
Create your own as well; add little pieces of cotton ball to furry pieces, add puffy paint or other dimensional materials, raid your craft stash!
4. Embellish the ornaments with ephemera, twine, stickers, etc. The key is layering elements; start with your background paper and build up. Don't be afraid to have pieces overlap the cheeseboard itself, it's all about visual interest!
Tip: use foam dots to give dimension to your embellishment layers. I added dimensional glaze to design areas like the berries and cocoa for more dimension and shine.
5. Finally, add bakers' twine to finish the ornaments.
I hope you have been inspired to create a little crafty fun and a sweet gift with my mini cheese board ornaments. Making someone feel special this holiday doesn't require a lot of money, just a little time and love.
Need more holiday inspiration? Visit my blog for lots of Christmas ideas from parties and crafts to recipes and tips like this year's annual Christmas Gift Guides.
Like what you just read? There's more where that came from…follow Revel and Glitter on Facebook, Twitter, Pinterest, and Instagram.
We are so thankful to Dawn for joining our 11th annual Christmas Wonderful!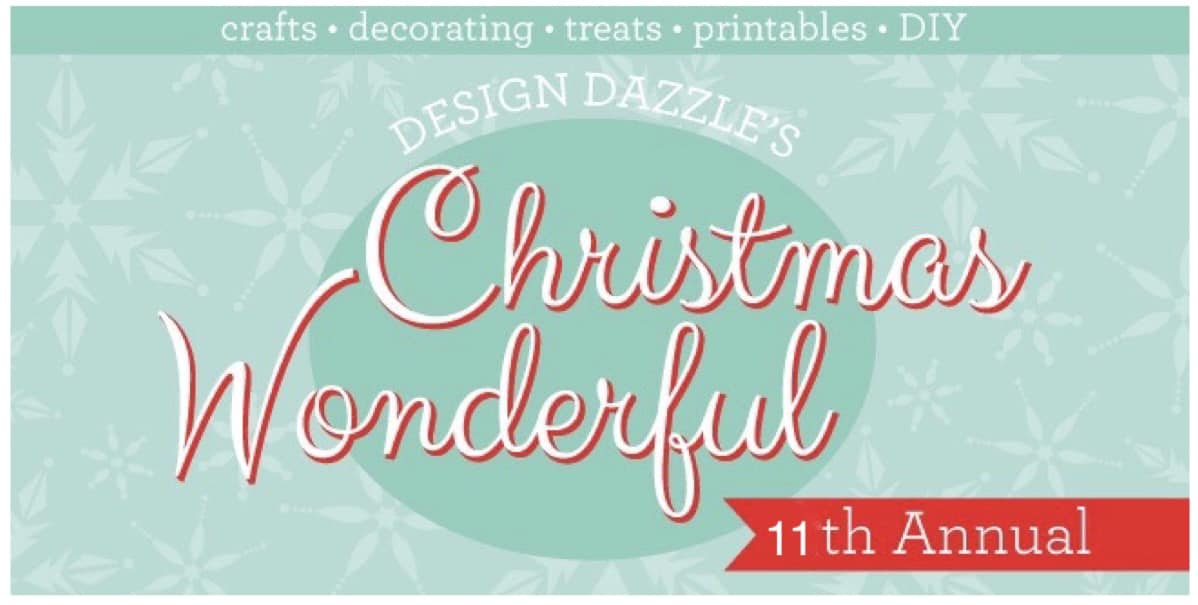 Title:
How To Make Mini Cheese Board Ornaments
Mentions:
christmas 2020, christmas ornaments, christmas ornaments 2020, DIY Christmas, diy christmas ornaments, diy crafts, ornaments
Keywords:
Mini Cheese Board Ornaments
Last Updated:
December 8, 2020