Hello everyone! This is Dawn from Not Just A Mommy and I'm honored to be once again joining you for Christmas Wonderful! This is my fourth year…first it was Mrs. Claus and Santa's Mustache Bash, Hoggy Holidays and last year, Christmas in mint, black and white. Today I'm sharing a fun addition to any Christmas party, a holiday Italian soda bar!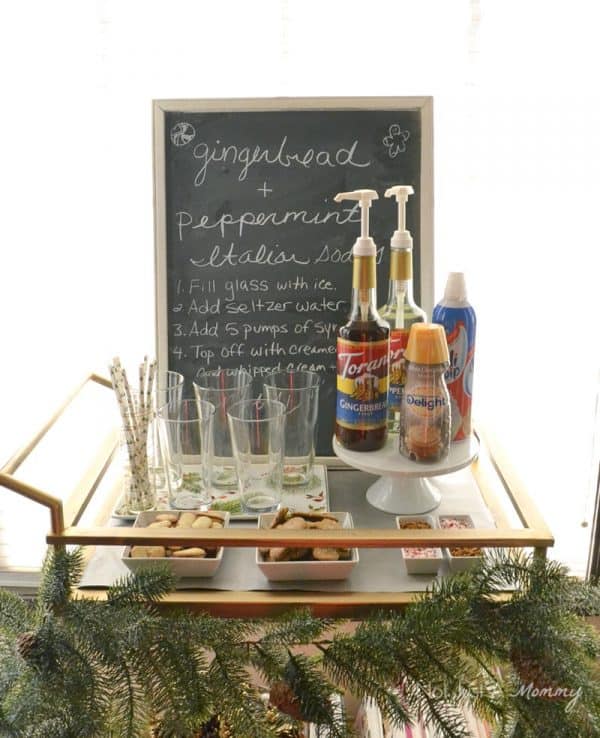 I know, Italian sodas are traditionally a warm weather drink, but with the variety of holiday syrup flavors available, they are perfect for this time of year. Since I have gingerbread men sprinkles and crushed candy cane topping, I decided to match them with gingerbread and peppermint syrups!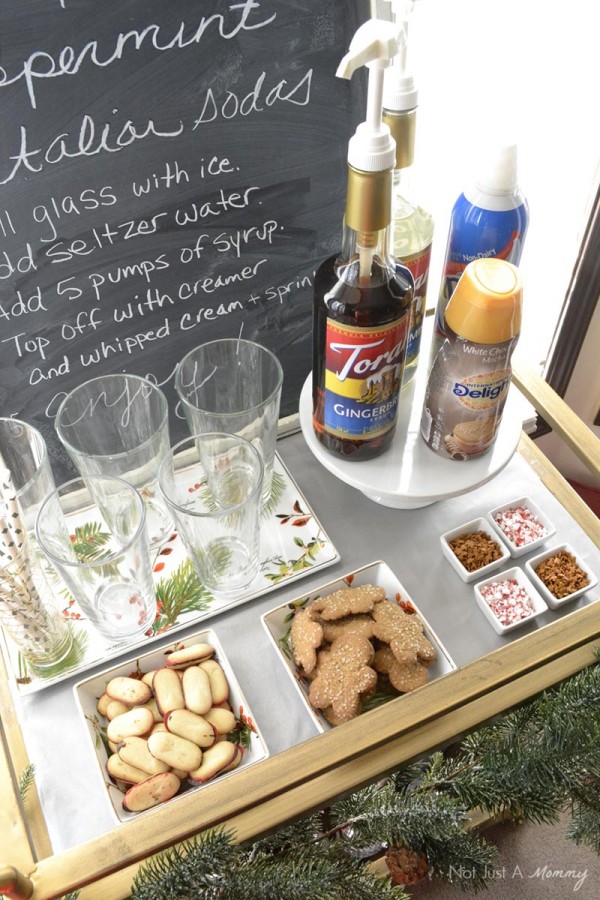 If you have never made Italian sodas, you are in for a treat. My boys love them and they make a great party station for guests to customize their drinks…we did this at their graduation party.
For a holiday Italian soda bar you'll need:
carbonated water (seltzer water, sparkling water, etc.)
ice
a variety of holiday flavored syrups like eggnog, gingerbread, and peppermint (we love Torani)
whipped cream
flavored coffee creamer (I used International Delight's White Chocolate Mocha)
clear tumbler cups or glasses
straws
gingerbread men sprinkles (I found mine here) and crushed candy cane topping (you can make yourself or purchase at a party supply store)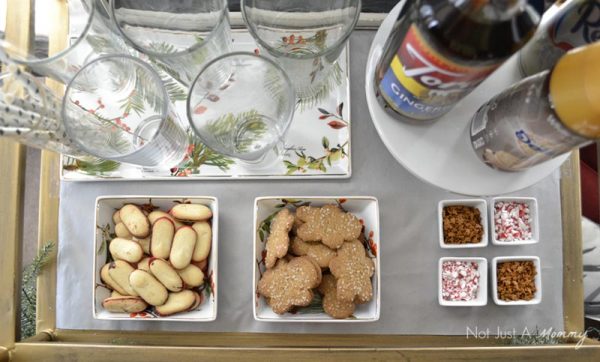 I like to purchase my syrups at a restaurant supply store; not only are they cheaper ($4.99!), I can also pick up the bottle pumps, a total must to cut down on messes.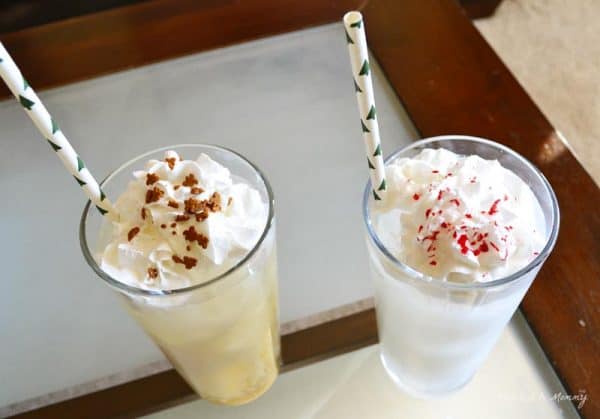 I love to use my chalkboard to write out the directions…you can create a sign and print it out if you don't have a board.
Fill glass with ice
Add seltzer water
Add 5 pumps of syrup (this will depend on your glass size; a smaller one will need less syrup…taste accordingly.
Top off with creamer
Finish with whipped cream and coordinating sprinkles.
Of course, I had to serve gingerbread and peppermint cookies…the perfect treats for your next get-together! I'm all about easy, stress-free fun during the holidays…
Need more fun holiday party ideas? Check out my Hostess Snacks' Christmas table…pure no-bake fun!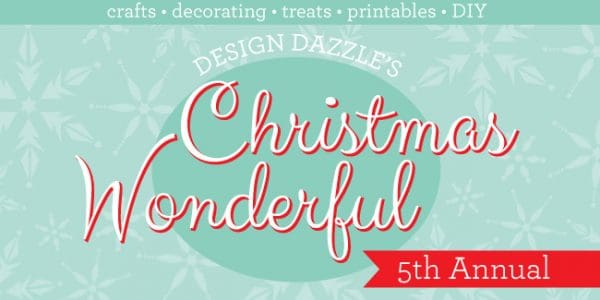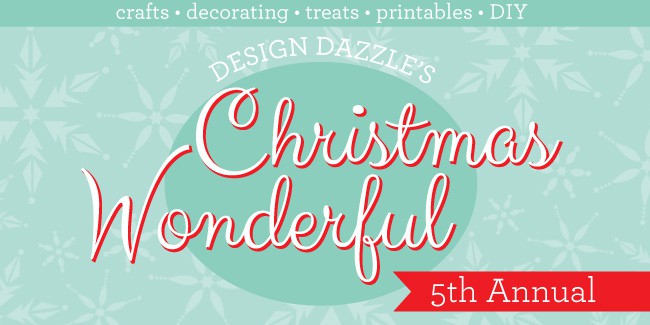 Yum! And such a great looking party idea! Thanks, Dawn!