This post may contain affiliate links that, at no additional cost to you, I may earn a small commission. Read our Disclosure Policy.
Okay, how many of you have used Evite to send out invitations for an event you're hosting?? Sometimes an e-vite is the best way to go if you're short on time or want to save a little money! Evite has a new site called Evite Gatherings where you can find hundreds of Halloween Ideas to help you plan your next event including decorations, food, favors, drinks and more.
With Halloween right around the corner, Evite Gatherings has over 50 Halloween themed ideas and I guarantee you'll find something just right for your upcoming Halloween get-together! Here are some of my favorite Halloween Ideas: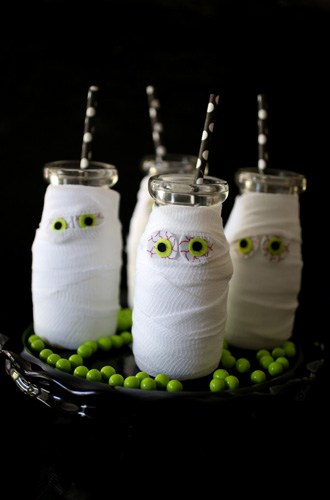 Absolutely adorable mummy milk is sure to be a hit at your party! Just add cookies!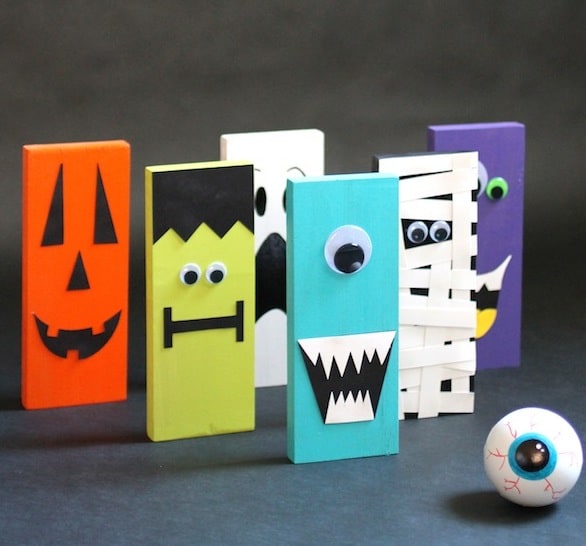 The kids will go batty for this cute DIY Halloween bowling game! I can totally see this doubling as the cutest decor as well.
Who wouldn't want to try one of these creepy marshmallow spiders??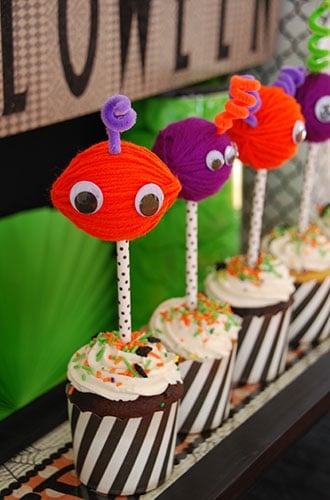 These fun monster cupcakes will be gone in a flash! I love some decor that doesn't have to be super scary. These are just adorable.
Then send the kids out trick-or-treating with these cute monster pom poms with glow stick necklaces.
For tons more fabulous Halloween ideas (including those shown above), be sure to visit the Evite Gatherings Halloween section!