This post may contain affiliate links that, at no additional cost to you, I may earn a small commission. Read our Disclosure Policy.
Building strong family relationships is so important! There are many ways to spend time together, but playing games together is definitely one of the best! That's where our Family Game Night Gift Guide comes in handy. We've put together a list of our favorite games for younger families and some more challenging games for families with older children. This post contains affiliate links at no additional cost to you. For more information, please see our disclosure policy.
Games To Play With Younger Children
This balance game from Melissa & Doug helps develop motor skills while having fun! Can be played with a small group or even alone.
Get those bugs out of the kitchen with this quick playing game!
Spot It With Numbers & Shapes is great for the younger children and then you can graduate to other Spot It Games that are a little more challenging.
Games To Play With Older Children
This Card Game is a family favorite.
No drawing skills are required for this laugh out loud game that's fun for everyone.
Travel throughout the land from the comfort of your kitchen table with Ticket To Ride!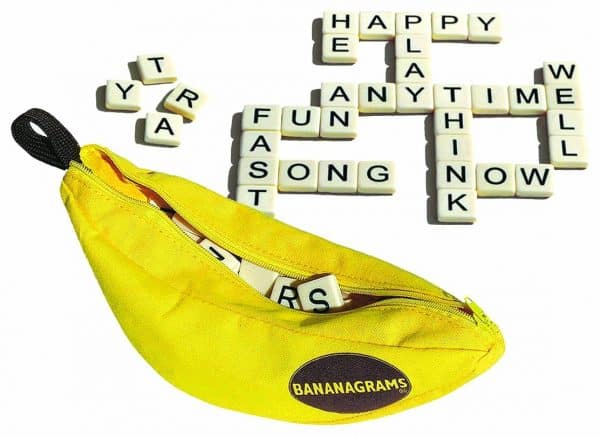 There is lots of wordy fun to be had with Bananagrams.
This game will provide hours of sculpting and guessing fun!
Apples To Apples is a hilarious game that can be played by up to 10 people. And even people who aren't playing the game can join in on the fun.
This family game is fun for both children and adults!
Not only is this game full of hilarious questions, it will even help you get to know your kids better!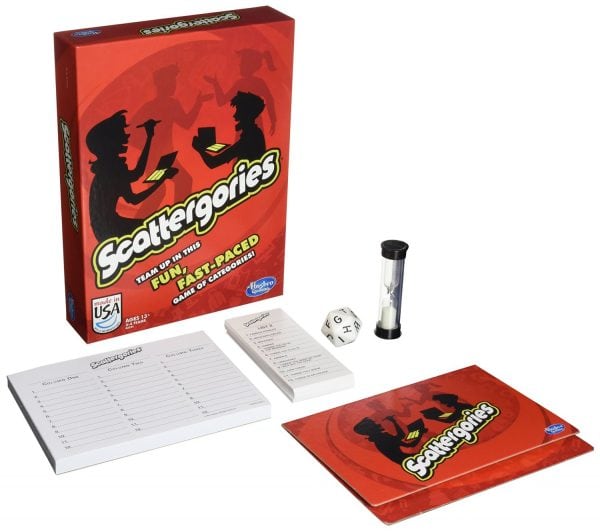 This fast paced game is great because it can also be played in teams so you can get the littles involved in family fun!
Electronic Catch Phrase is a fast and funny game to play with your family!
Settlers of Catan is one of my kids favorite games to play together!
Star Wars The Black Series Risk has all the fun of the classic Risk game, but includes galactic details making this the perfect game for your favorite Star Wars fan. Have fun with this game, you will!