This post may contain affiliate links that, at no additional cost to you, I may earn a small commission. Read our Disclosure Policy.
Do you like easy Valentine's? I do! When my kids were younger – Pop-Tarts were a treat. These didn't happen very often in our home. I took some Pop-Tarts and created a cute and simple edible no-bake valentines that are easy and fun! And they are!
How-to Create Edible No-Bake Valentines!
SUPPLIES:
Pop-Tarts
Betty Crocker Red Icing Tube- I purchased this at the grocery store. The reason I like this one is it hardens and is NOT a gel frosting.
#3 or #4 Writing Tip – these can easily be purchased at the craft or grocery store.
Optional: Valentine candies, chocolates
STEPS:
1. place a writing tip in an icing bag.
2. empty frosting (from the tube) into the icing bag with a writing tip.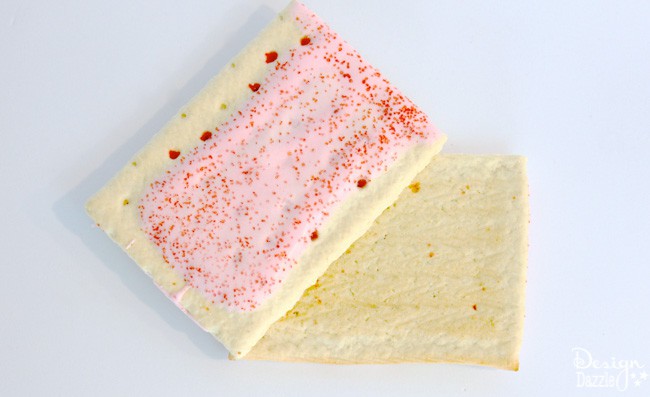 3. Figure out what to write on the Pop-Tart. Do you want to write on the front and back??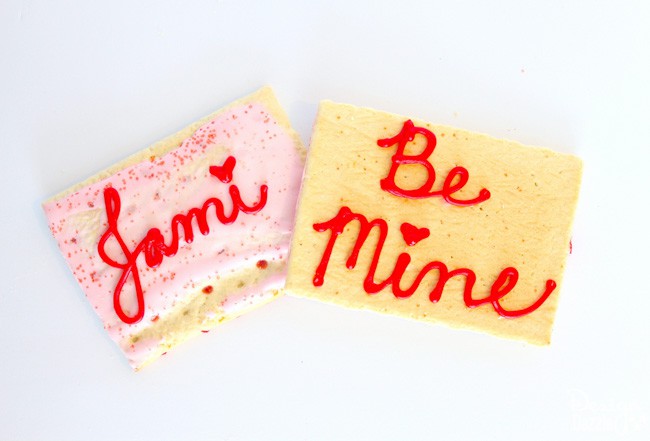 4. Decorate the Pop-Tart how you like! let dry
5. Place edible Pop-Tart Valentine's in glassine bags. These paper bags have a wax coating on them. The bags were perfect with food items like this.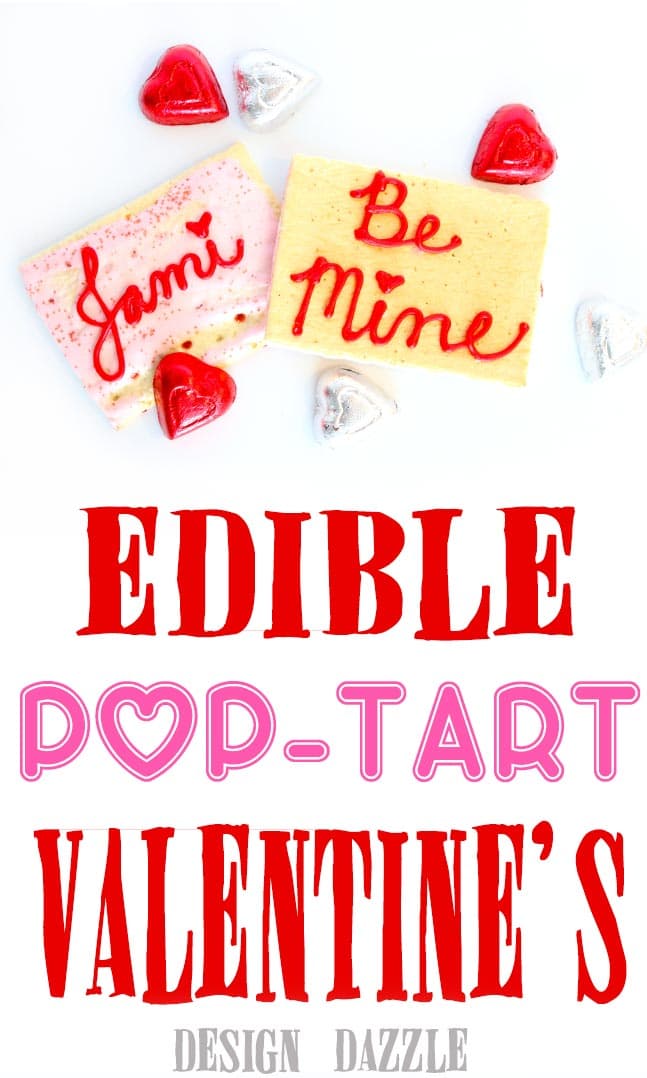 What would be your favorite sayings to write on an edible Valentine? Names, terms of endearment, Valentine quotes are all examples of what to write! Enjoy!


–