This post may contain affiliate links that, at no additional cost to you, I may earn a small commission. Read our Disclosure Policy.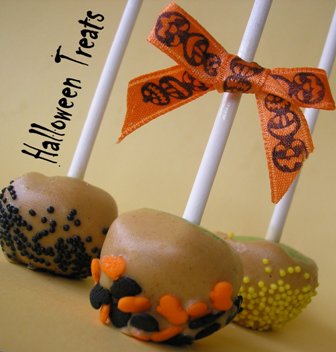 Itty Bitty "Caramel" Apples are so cute and look easy to make. Scoop a ball out of an apple with a melon baller and dip in melted peanut butter chips. Prudence from Glass Slipper Cakery gives complete instructions on how to make these mini treats.
Peanut butter chips, apples, lollipop sticks and a melon baller help make these yummy cuties. Thanks to Prudence, the recipe and images are here.
White chocolate ghost suckers from Roots and Wings made with White Candy Melts
. Depending on the size ghost you might need 4 inch lollipop sticks
or 6 inch lollipop sticks
. Perfect food treat to make with kids – simple and easy.
Halloween Meringue Bones recipe and image from
here
.
The recipe sounds yummy but the cookies gross me out a little. Recipe and image from here.
Eerie eyeball soup made with a hard-boiled egg, sliced olive and my favorite tomato soup. I'm not sure if kids would think tomato soup is a treat:) Little Birdie Secrets featured this soup and the mummies below.
Mummies made of bread dough and Ferrero Nutella.
Beautiful
Candy Corn Meringues
.
Decorating tip-#1M star
and
disposable decorating bags
needed.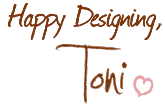 Title:
Edible Halloween Treats
Mentions:
edible halloween treats, halloween ideas, holiday ideas
Keywords:
Edible Halloween Treats
Last Updated:
August 9, 2022