This post may contain affiliate links that, at no additional cost to you, I may earn a small commission. Read our Disclosure Policy.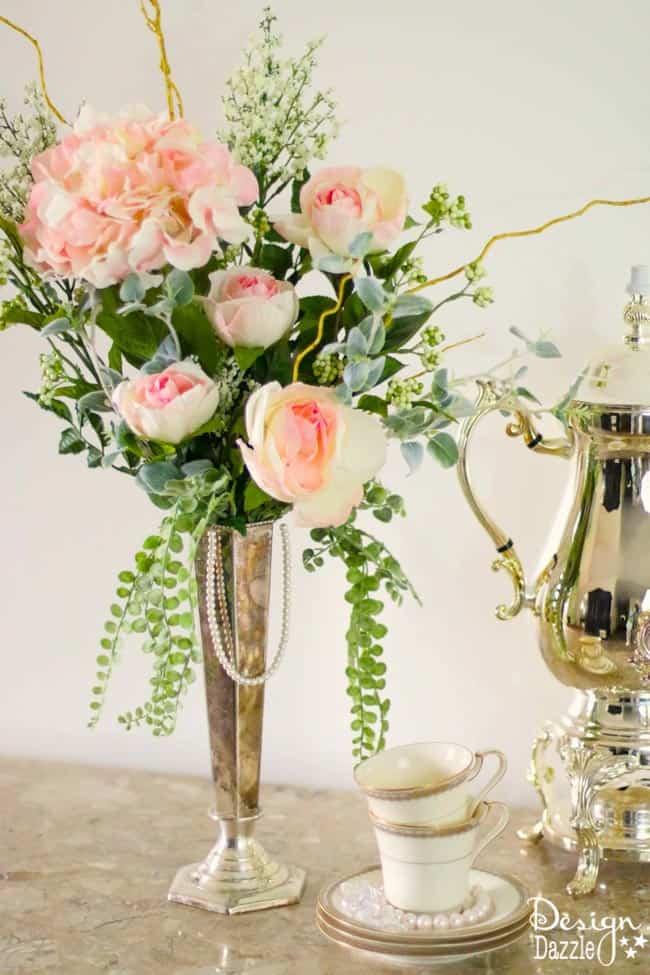 This months Michaels Makers challenge is all about getting rid of the gloom and doom of winter. I live in Utah and it just snowed last week. Thankfully all the snow at my home is melted and grass and shrubs are now showing. Nothing beats refreshing the home and bringing spring and sunshine indoors!! Which is pretty easy with Michaels new Floral Market which has over 500 new styles of flowers.
Downton Abbey Floral Arrangement
So what did I decide to create? I'm having a Downton Abbey Tea Party for my girlfriends in a few weeks and so I decided to get an early start and create a Downton Abbey Floral Arrangement. I enjoy having parties for my friends such as a Mary Poppins party and a Vintage Glam Wonderland Tea Party Isn't it fun to get together and enjoy each others company and make new friends?
Disclosure: Michaels Stores has chosen me to be a Michaels Maker. This post is sponsored by Michaels but all opinions are my own. This post contains affiliate links at no additional cost to you. For further information, please see our disclosure policy.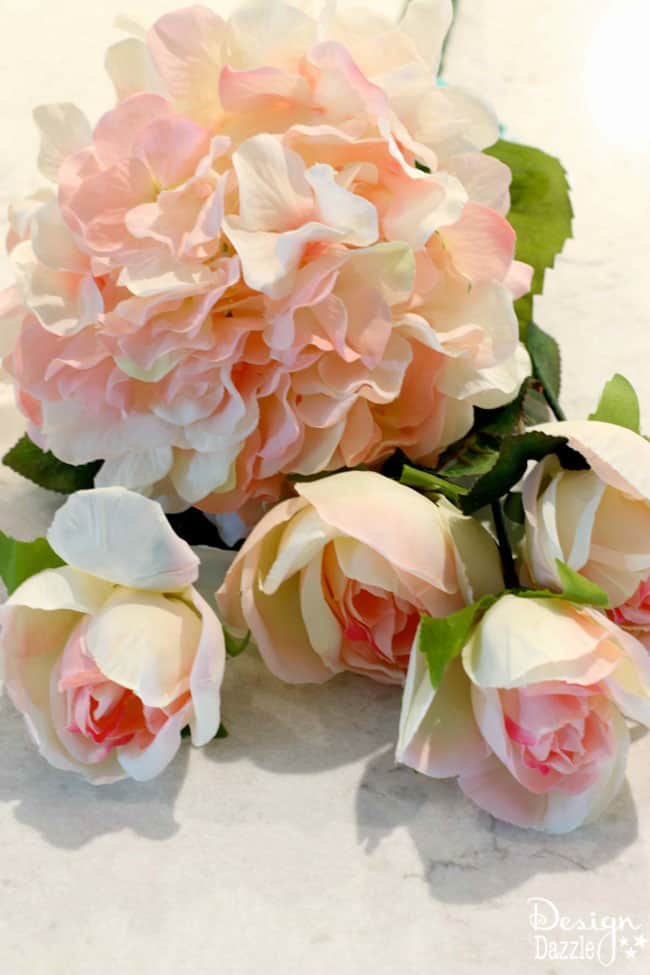 Hydrangeas, rose faux flowers and all greenery from Michaels.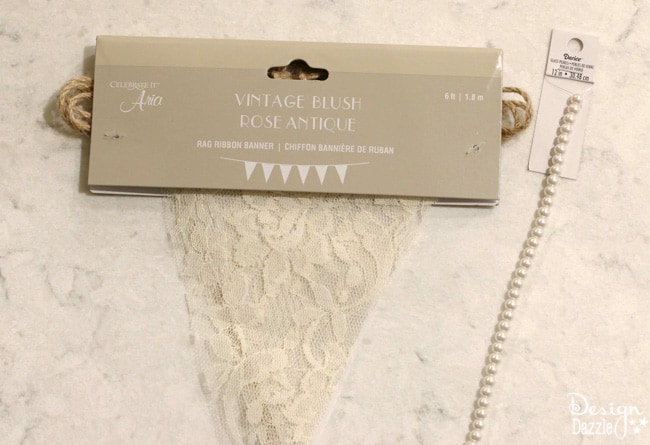 Lace and linen banner along with pearls adds a tea party touch.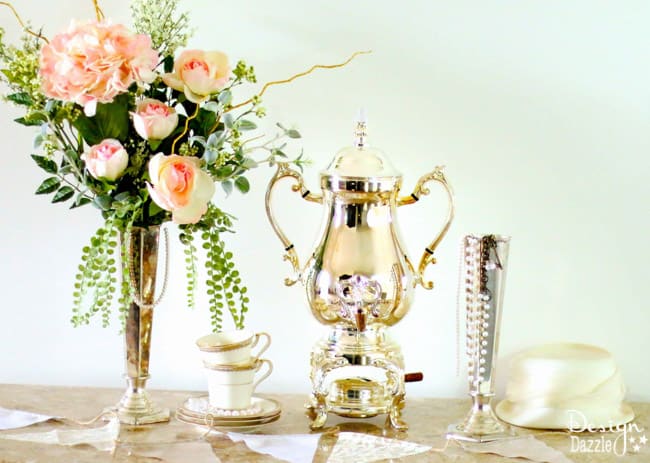 A bit of lace bunting, pearls, teacups, silver tea urn and even a cream colored hat adds a bit of Downton Abbey to a table setting. I love my silver urn. It comes out for any type of party. You can serve coffee, hot chocolate and tea in it. The warmer is under the urn and it keeps drinks hot. You can also do a cold drink if needed.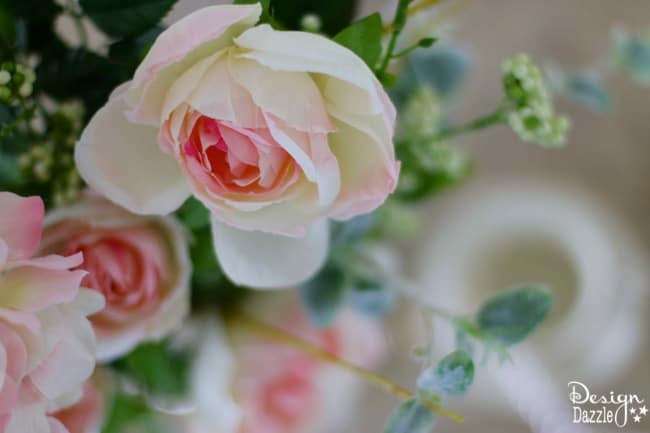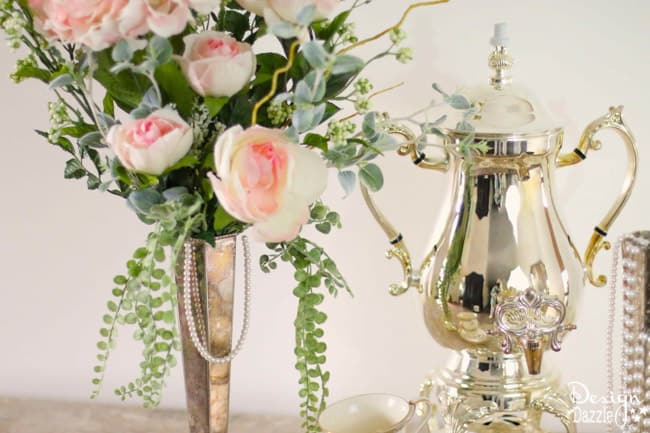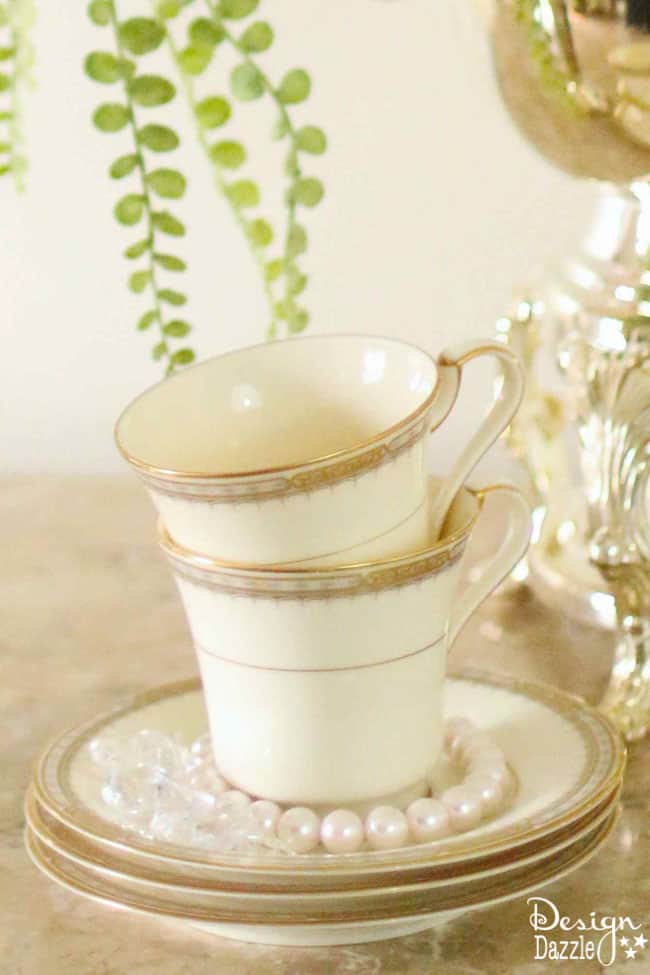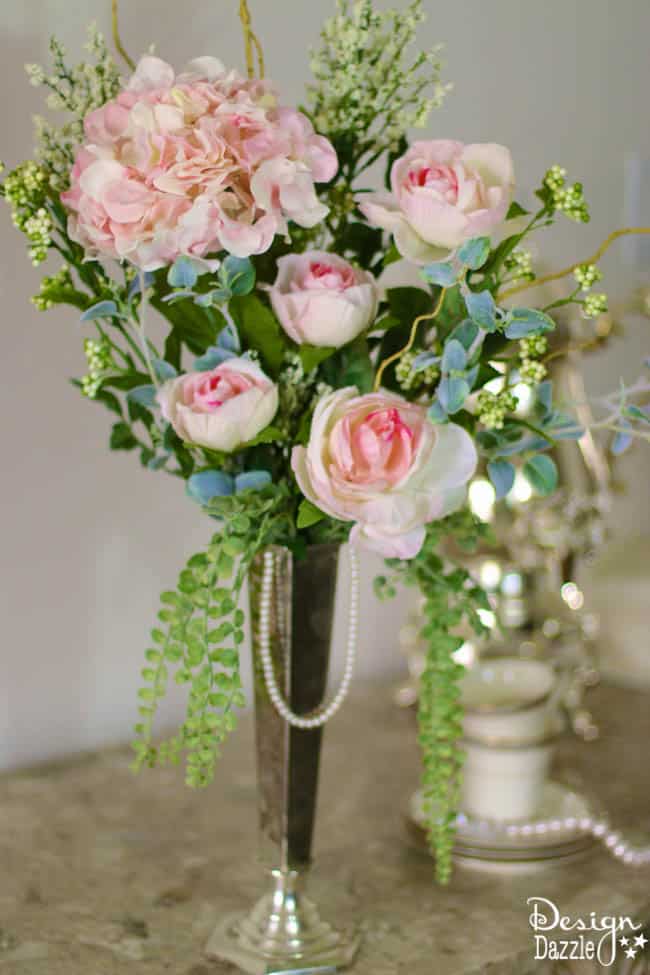 The silver vases came from an antique shop. All the greenery, flowers and pearls came from Michaels. Choose the flowers to fit your color and party theme. I wanted some greenery and flowers that reminded me of the English countryside. I just snipped the stems with a wire cutter (this is imperative when doing faux flowers). Place the flowers in the vase first and then added the greenery. Make the bouquet pleasing to the eye for a perfect Downton Abbey Floral Arrangement.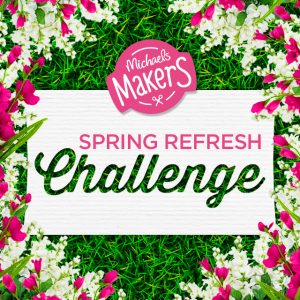 Michaels new Floral Market has over 500 new blooms and freshly picked projects make this the prettiest spring ever.
• Just by swapping out a few décor pieces or adding a lovely floral arrangement can completely transform your home for the fresh, new season.
• If you don't know where to begin, you can always take a look at some of the fun projects on Michaels.com or the other 49 Makers' ideas on The Glue String for to see how they personalized their crafts!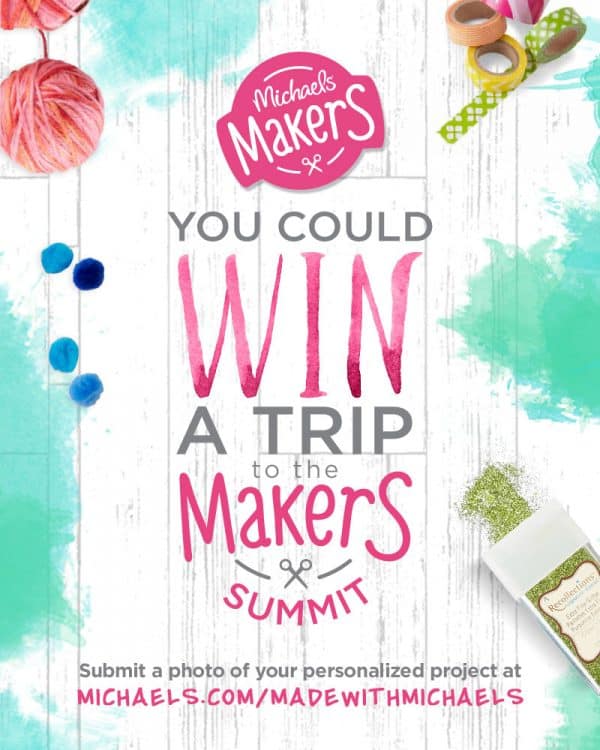 Did you know you can win a trip to the Michaels Makers Summit? Yes, you can!!
Make sure to check out my Michaels Makers friends and see what project they created for this challenge:

Loading InLinkz ...
Save