This post may contain affiliate links that, at no additional cost to you, I may earn a small commission. Read our Disclosure Policy.
If you are looking for a fun, easy and clever costume this year, then we have got you covered! This fun DIY Jellyfish Costume can be made quickly for a last minute costume emergency or for if you have a lot of parties this month and not a lot of crafting time. Plus, it's a no sew costume so you're little one can help you make it! My friend G Dupree created this adorable costume for her daughter and we just loved it and had to share!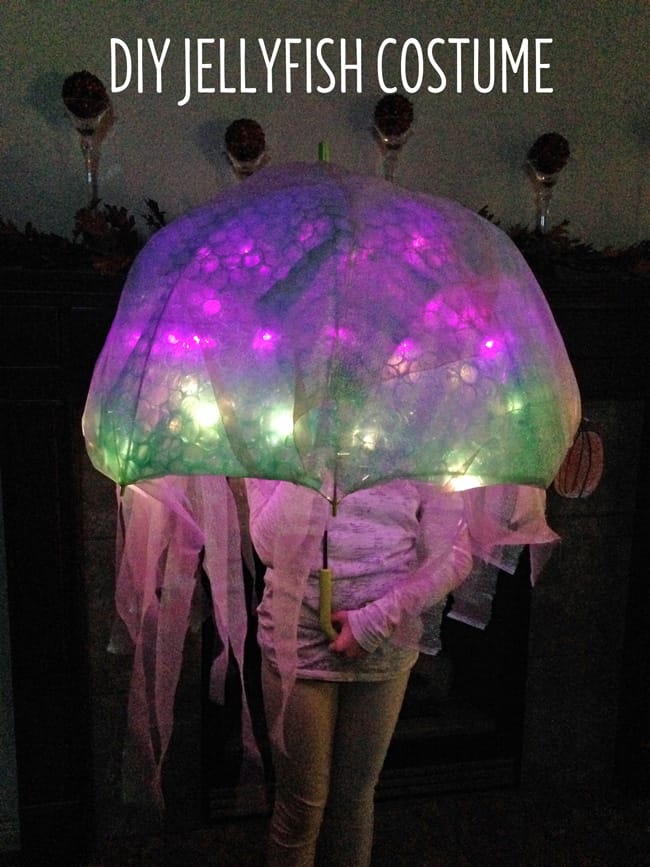 Items Needed
One clear umbrella
Packing bubble wrap (We used green for the a more dramatic effect.)
Clear Packing Tape
2-4 Sets of Battery Operated Lights in Pink, Clear or Any Other Color
Iridescent Fabric-approximately 2.5-3 yards
White clothing was chosen for safety purposes, but you can also do blue, green or black with reflective tape
Step 1: Wrap the bubble wrap tightly around the umbrella and secure it on the inside with clear packing tape. Use two sheets in each direction and cross them so you have full bubble wrap coverage.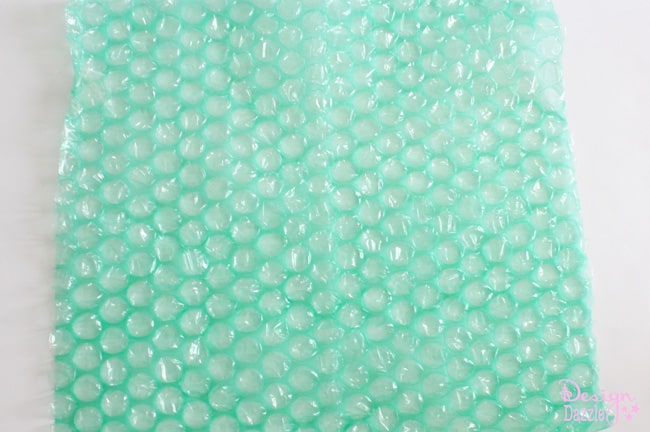 Step 2: Cut two pieces of iridescent fabric, one piece 3 feet long and the other piece four feet long. Then wrap the fabric over the bubble wrap covered umbrella, crossing over each other, and secure it inside with clear packing tape.
Step 3: Cut wide strips out of the remaining fabric to make varying lengths of tentacles and tape on the inside of the umbrella.Step 4: Wrap and tape the lights on the inside of the umbrella. Batteries are secured up inside the frame of the umbrella.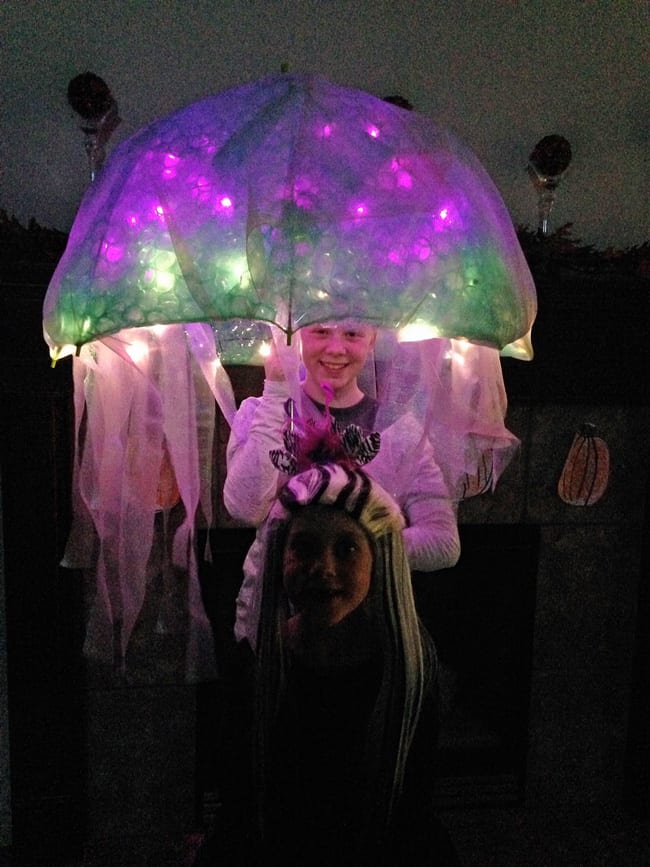 You could also substitute the umbrella for a wide brimmed hat so that your little one wouldn't have to carry the umbrella.
Happy Trick or Treating!