Hello Design Dazzle friends! I am Brooke from Start at Home Decor and I am so excited to be sharing one of my favorite Christmas crafts today. I am always looking for a fun craft to do with my kids that we will actually use. These DIY snow covered pinecones are perfect for that. I did this craft with my 5 year old and 2 year old and surprisingly enough both of their pinecones turned out just as good as mine!
If you like to do crafts chances are you have all the supplies for this at home.
You will need:
Kosher Salt – for snow
Hammer/meat tenderizer
Elmers Glue
Paint brush
Pinecones
Bowl
First dump your kosher salt into a bowl and use your meat tenderizer to break up the salts.
Once the salt is crushed it is time to start painting the edges of your pinecone with Elmers glue.

After you have one side of your pinecone painted lay it in a bowl and sprinkle your salt over the top. Continue doing this until you have covered your entire pinecone.
And TADA you have beautiful snow covered pinecones. Wasn't that so easy? My kids love making these and they really can't mess them up. I let them paint and sprinkle to their hearts content!
As I mentioned earlier I am Brooke from Start at Home Decor where I have lots of fun home decorating, repurposing and furniture painting tutorials. My husband and I are currently finishing 2 bedrooms for our daughters for Christmas, we are hoping to keep it a secret so they can wake up in their new rooms on Christmas morning! We would love for you to follow along with us on our blog here.
You can also find us on
Thank you Design Dazzle for allowing me to take over your blog! It has been a pleasure!
-Brooke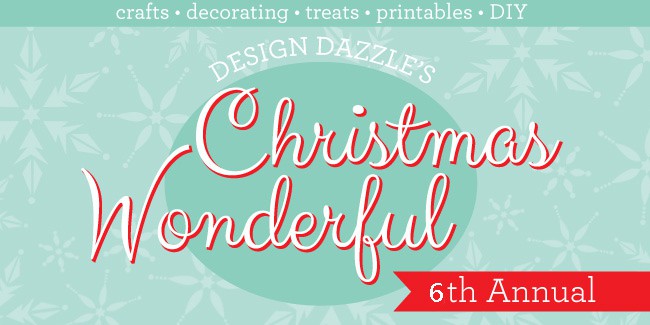 Title:
DIY Snow Covered Pinecones
Mentions:
christmas, christmas aprons, Christmas crafts, crafting with kids
Last Updated:
February 16, 2018