This post may contain affiliate links that, at no additional cost to you, I may earn a small commission. Read our Disclosure Policy.

Hi, it's Sara from Confetti Sunshine! I just love Toni and Design Dazzle, so I am so excited that she is letting me share my DIY party favor from my recent caramel apple social party.
When I was trying to decide what to hand out as a party favor for a caramel apple social, I knew I wanted to keep with the theme – so it had to have caramel and apples, but I really didn't just want to hand out another caramel apple.
So, I decided to make cute little apple chalkboard mason jars to house my version of a caramel apple trail mix. Don't worry, I didn't make the healthy version of trail mix. This trail mix is 100% caramel apple love.
To make your little apple chalkboard mason jar you will need:
A mason jar
White spray paint
Apple chalkboard labels
Chalk or chalk pen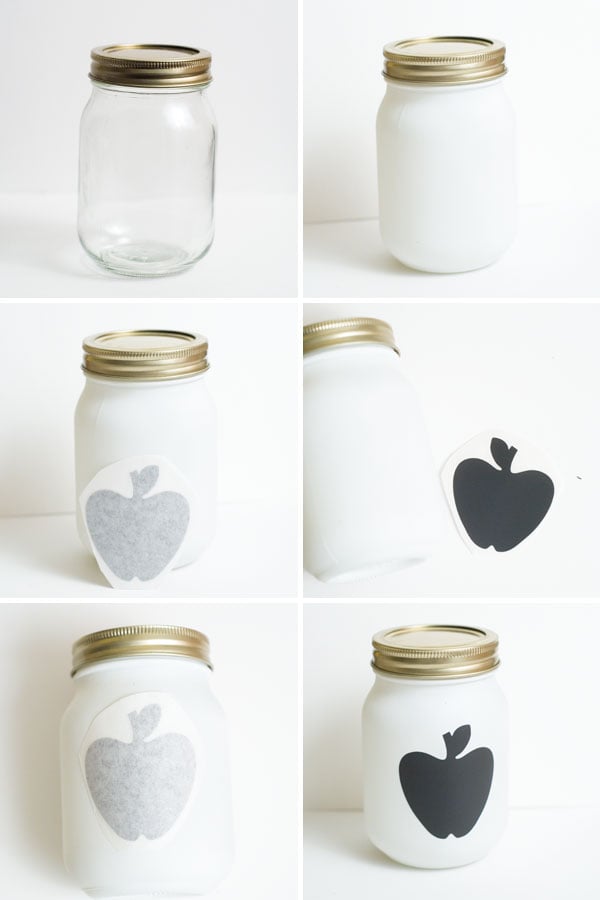 First, remove the top of the mason jar and spray paint the outside of the glass. Next, cut out one of the apple chalkboard labels and remove the back. Stick the apple chalkboard label onto your painted mason jar. Peel the tape off and write a cute little "thank you" note onto the apple chalkboard label.
These little apple chalkboard mason jars make such a cute little container for any such random things such as washi tape, hair clips, etc. But, for my party, I stuffed mine full of my Caramel Apple Trail Mix – which is a combination of dried apple slices, caramel melts, and peanuts. It is seriously so good.
Well, I hope this was inspiring for you and your next caramel apple social! Be sure to hop over and see what other projects I put together for my caramel apple social.
To see what else I am up to, come follow me on Confetti Sunshine, Pinterest, Facebook, Instagram, & Twitter.
I love these Sara! Thank you for sharing. The party favors would also make great gifts for teachers, friends and neighbors for Thanksgiving or anytime!