Homemade costumes are always fun for Halloween. Sometimes it can be hard to think of a clever idea to make for your kids. Here are some pretty simple and some that are more time consuming DIY kids Halloween costumes. Either way, any of these could win the best costume in the Halloween parade!
Little Miss Rainbow couldn't get any cuter!!
Clever costumes are always so fun. Who would have thought a smoke detector can be so dang cute?
Here come Thomas The Train and his handsome train conductor.
 You all know I love Mary Poppins and Bert!
Have a set of twins? What is more perfect than a Thing 1 & Thing 2 costume?
Dress up as a snow globe from your favorite or dream vacation spot!
This is the most precious popcorn I have ever seen!
Make this wonder woman costume for your teenager.
Here we've got a strong man circus performer.
Pick the cutest and ripest strawberry from the patch.
What a delicious meal of spaghetti and meatballs.
These jellyfish costumes are awesome!
This little boy is only guilty of being so darling.
Here are some super star wars costumes.
Such a shabby chic Thing 6 costume!
Rainbow Brite and her sidekick Twink tutorial here.
Here is a fun take on Alice In Wonderland.
Full out Pirates of the Caribbean.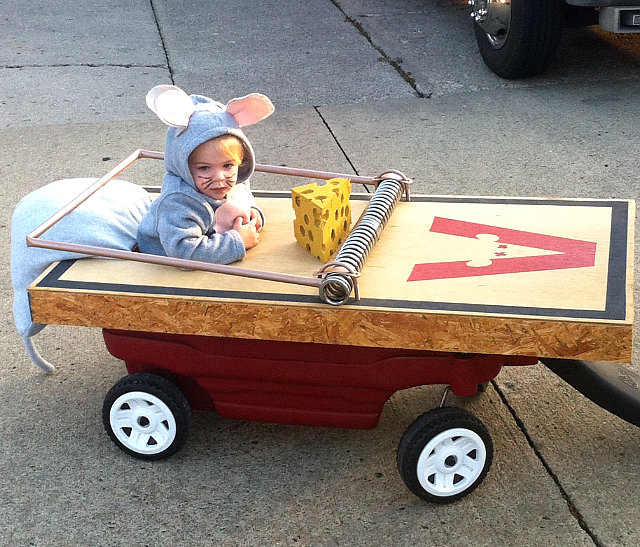 Darling mouse caught in a mousetrap costume!